This article first appeared in Personal Wealth, The Edge Malaysia Weekly, on December 4, 2017 - December 10, 2017.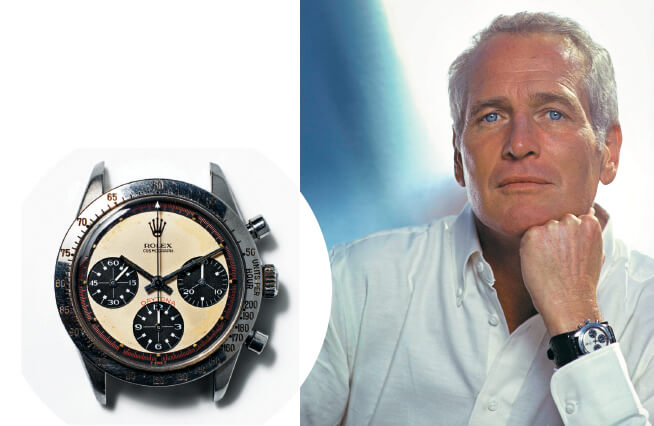 Newman wearing his now legendary Rolex Daytona Cosmograph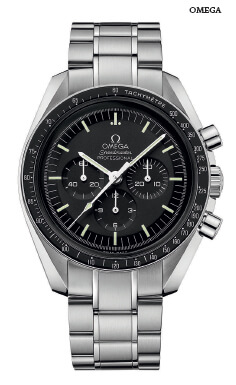 The 2017 Omega Speedmaster Moonwatch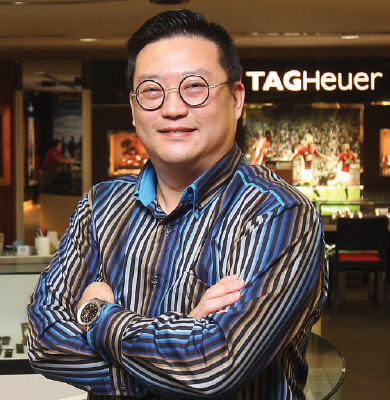 Yee: Although certain Rolex pieces retail for about RM20,000 new, outlets here could sell them at twice the recommended retail price. That is because the retailers know that people are willing to pay.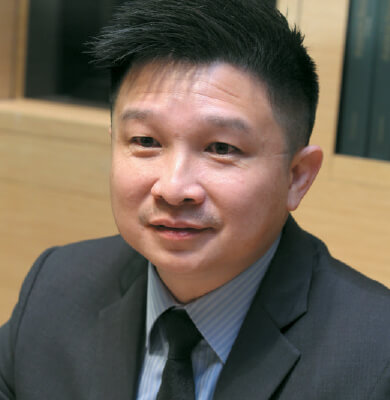 Teh: From what we have noticed, sports chic watches tend to have better acceptance by the general public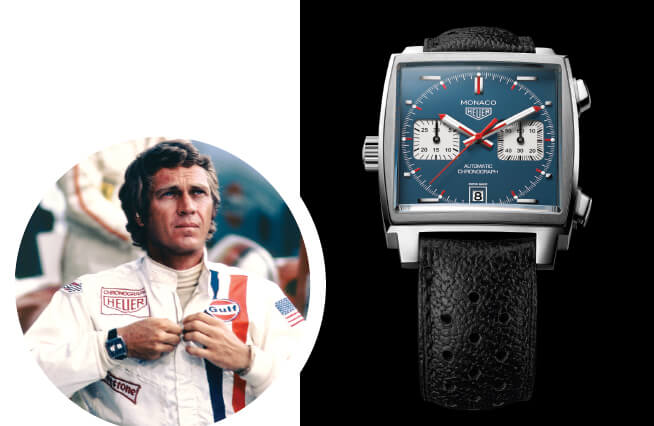 McQueen sporting the TAG Heuer Monaco on the set of Le Mans. Note the prominent Heuer chronograph patch on his suit.
Malaysia's emerging affluent — young, ambitious and awash with cash — have a host of offbeat and interesting luxury investments to look at. One that has delivered healthy returns over the past decade is watches.
According to Knight Frank's Luxury Investment Index 2Q2017, watches had delivered an average return of 4% over the previous 12 months, 49% over the past five years and 65% over the last decade.
Thus, watches would be a great starting point for those looking to get into luxury investments. The historically low price volatility and consistent returns make them an attractive alternative asset class. 
The primary watch market is a dynamic and vibrant ecosystem with passion investors constantly on the lookout for great bargains in both the classic and contemporary categories. That said, however, the Rolex your parents gifted you on your graduation all those years ago may also be worth a pretty penny on the secondary market. 
For emerging-affluent collectors who are just starting out, there are some great investment-grade pieces — either new or pre-loved — available in the RM20,000 to RM40,000 range, experts tell Personal Wealth. Anything less than this tends not to be investment-grade, says Andy Yee, managing director and second-generation owner of Hing's Watch Sdn Bhd. 
TYPES OF WATCHES
Rolex is synonymous with luxury timepieces, especially in this part of the world. According to Yee, the Swiss watchmaker has enjoyed a great run in Asia in recent years. The strong demand for some of its models has been propped up by China's newly affluent and status-conscious consumer market. 
"Asians, especially those from China, love a Rolex. If you are seen wearing one, people know that you have 'made it'. And right now, a lot of them have," says Yee. 
However, buying a Rolex in this region is something of a double-edged sword. The high demand makes for great valuations on the secondary market, but expect to pay a premium for new timepieces in this part of the world. 
"Although certain Rolex pieces retail for about RM20,000 new, outlets here could sell them at twice the recommended retail price. That is because the retailers know that people are willing to pay, especially here in Asia. If you are looking for a Rolex between RM30,000 and RM40,000, you could get a Submariner," says Yee. 
The Submariner is probably the most recognisable of the Rolex line, in addition to being one of the best loved sports luxury timepieces in the world. However, because of the premium mark-up, Yee believes it is quite difficult to purchase a brand-new one in Malaysia for anything less than that. 
"A white gold Rolex Submariner could appreciate about 10% a year. However, you would need to hold on to it for at least five years before you can see the appreciation," he says. 
A white gold Submariner bought new about 10 years ago would sell for quite a bit more than the initial purchase price today. "You could sell a good piece at about RM50,000," says Yee.
Rolex's other great timepiece — the motorsport-inspired Daytona series — has also seen long-term demand, with huge mark-ups. According to Yee, the watches generally retail at about RM35,000, but local retailers have been known to sell them for about RM75,000. "If you can find a Daytona in Malaysia at RM35,000, make sure to give me a call!" he laughs.
The Asian market may be too hot at the moment, but there is hope yet. "If you find yourself in a small town in Europe, you could purchase a Rolex at closer to the regular retail price. The piece would bring you a nice profit if you hold on to it for some years before selling it in Asia," says Yee. 
Overpriced Rolex watches — in particular the Submariner and Daytona — have become such a problem that earlier this year, the brand's headquarters in Switzerland sent a letter to its authorised retailers in Singapore, instructing them to adhere to the recommended retail prices. The resultant price drop will definitely be welcomed by buyers, but until more time has passed, it remains to be seen how this directive will play out on the secondary market. In any event, one good thing about Asia's overheated market is that there will always be buyers willing to pay good money for a well-cared-for Rolex. 
If seafaring and motorsport are not your thing, then investors could consider the Omega Speedmaster Moonwatch, says Yee. With its claim to fame, being the first watch to travel to the moon, this model is highly desirable. 
In 1962, the National Aeronautics and Space Administration (Nasa) requested watch manufacturers to provide the agency with precise, resistant and reliable chronographs for its astronauts. Three years later, the Speedmaster was officially registered by Nasa as "flight qualified". In 1969, the Omega Speedmaster made history when it became the first chronograph on the moon right alongside legendary astronaut Buzz Aldrin, even though he was only the second man to set foot on it. 
"It is obviously a legendary watch with such a history, and Omega is proud to have it in its range. In fact, every Speedmaster Moonwatch is engraved with a reference to it being the first watch in space," says Yee. 
"Omega is still producing the original watch with the exact design and movement that travelled to the moon. The original piece actually used a kind of acrylic [Hesalite] for the watch crystal because back then, no one had created a crystal glass that could withstand the pressures of space. The plastic compound, however, was built to expand. Also, the watch was hand-wound as automatic movements do not work in space. 
"Of course, Omega has an updated Speedmaster Moonwatch with scratch-proof sapphire crystal. But the fact is that the original series with its scratch-prone Hesalite acrylic is more desirable among collectors simply because of its history." 
According to Yee, if you had purchased the watch back in the 1980s or 1990s, it would be very valuable today. "More than 25 years ago, when I first saw the watch, it was selling for about RM3,000. If you had bought it back then, you would be holding on to a pretty valuable piece now. Today, it retails for about RM18,900 new," he says. 
Timerating.com, a luxury timepiece website, finds that the Speedmaster Moonwatch generates a three-year average return of 9.2% and a 10-year average return of 6.1%. 
Yee says some interesting TAG Heuer pieces make good collectibles. The TAG Heuer Monaco, for instance, was made famous by 1960s action star Steve McQueen, who popularised the watch when he wore it in the epic motorsport film Le Mans.
"Today, the watch can be bought new for about RM19,000. It is the only TAG Heuer with a square case. Also, the brand tends to produce only special limited editions of the Monaco," says Yee. 
According to luxury investment website Collector Square's LuxPrice-Index, a second-hand Monaco sold for about €11,589 (RM56,588) in June last year. Barely a month earlier, one had sold for €24,477. 
Timerating.com says in the last 14 years, the Monaco Calibre 12, in particular, has seen an average growth of 4.5% a year. Over the past 18 years, the total increase in value has been 25%. 
KNOW THYSELF 
According to S K Teh, general manager of The Hourglass Malaysia, prospective buyers tend to have second-hand-value considerations at the back of their minds when choosing timepieces. However, he is also an advocate of a more deliberate, purpose-driven buying and collecting experience, as opposed to trying to hustle one's way onto the watch investment scene. 
Teh says, "When people buy watches, the pieces have to represent who they are at that point in time. Later on in life, they may want to get another watch. Consider what you want your watch to represent. Is it something for your daily use or something you only use once in a while? Perhaps you are someone who travels often. So, a watch with a dual time zone function would be good. Or you may be into sport, so a chronograph may be your preference." 
He tells Personal Wealth that the slower global economy has affected the prices of new watches. "I think that as a rule of thumb, watch prices go up every year — whether because of inflation or the cost of producing them. Of late, however, we have not seen too many yearly price increases simply because a lot more people have been playing it safe. As a result, I don't see too many big increases in the price of watches at this time." 
Teh thinks that buying trends are converging somewhat, with people looking to get more use out of their watches. "From what we have noticed, sports chic watches tend to have better acceptance by the general public. And in this regard, I think a lot of people tend to buy chronographs. They just look really good and have a bit more character than other pieces as they tend to look a little busier than your traditional three-headed watch," he says. 
With chronographs becoming ubiquitous, stainless steel watches seem to be coming into vogue as well. Precious metals such as gold and platinum are, of course, the more timeless options. But with people looking for a mix of sporty and evening wear, Teh believes that stainless steel pieces do the job. "I think a watch for all seasons should be something built quite robustly and be able to potentially absorb quite a bit of pressure and knocks." 
Incidentally, in late October, a very special Rolex Cosmograph Daytona was auctioned for almost US$17.8 million (RM73 million), making it the most expensive watch ever auctioned. It is a lovely mechanical, self-winding chronograph owned and regularly worn by the late Oscar-winning actor Paul Newman. And what exactly is the most expensive watch ever sold at auction made of? Stainless steel.