This article first appeared in Personal Wealth, The Edge Malaysia Weekly, on January 1, 2018 - January 07, 2018.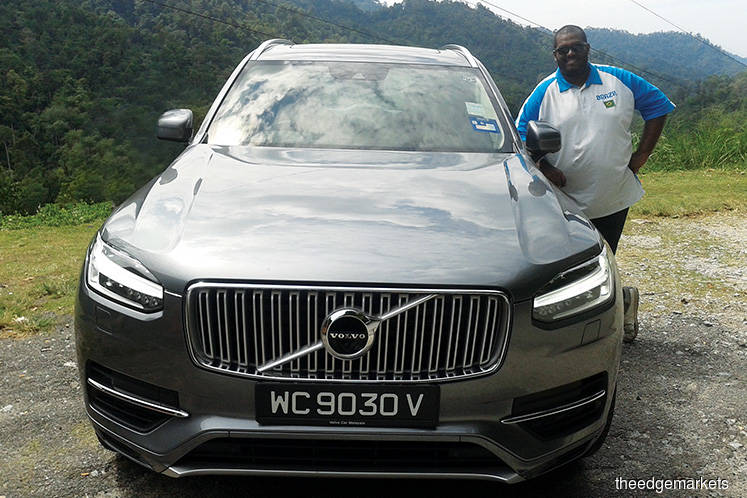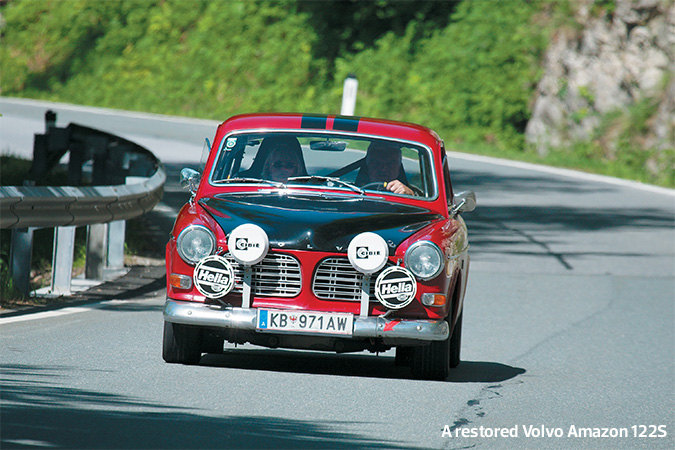 It was a terribly exciting fourth quarter of 2017 for me. Having been on the Personal Wealth team for about six months now, the schooling in investment has been coming in thick and fast.
But I have just come to a conclusion. Having spoken to fund managers sitting on billions in assets under management (AUM), commodity analysts, exchange-traded fund managers and my own colleagues here at The Edge, I have decided to invest in a 1967 Volvo Amazon 122S.
Wait, hear me out first.
I saw this specimen being offered online for a four-figure sum and I must admit, considering what it looked like, four figures seemed a bit steep. Having said that, I am trying to take to heart what many of the great fund managers are apt to advise: Invest your money with a view of reaping long-term returns.
Well, by the look of things, this investment will be nothing if not long term. To be perfectly honest, I am not quite sure if I am buying more rust than car. But I have spoken to some people who have experience in restoring classic cars. Apparently, it is years of frustration, breakdowns and sunk costs, occasionally interjected by bouts of unbridled driving joy.
One of these guys told me, "If you are stupid, you will sell the car after pouring nearly 10 years of your life into the thing. And if you are really stupid, you will keep it." And what if I learn from all your mistakes and do this the smart way, I ask the old hand. "Get a Honda City," he says.
Right then.
So, why exactly am I so hell-bent on buying this old car? Strangely enough, my investment story starts with an entirely different Volvo.
If you take a straw poll, you will probably find that people associate Volvos with the old 850 Estate — impossibly long and boxy, but very durable bit of engineering. You have seen moms in old 1990s TV series driving the car, picking up their children and loading their groceries into the car. Boring, right?
What a lot of people may not know, however, is that the Volvo 850 Estate has serious racing credentials. It was the roaring 1990s and Volvo wanted to do something big and really put its name on the map. The company wanted to prove that it was possible to mix driving pleasure with practicality. So naturally, the company decided to enter a couple of cars into one of the most iconic racing series of the time — the British Touring Car Championships (BTCC).
The decision to enter two estate cars was made several months before the start of the 1994 racing series, but it was kept secret until the last moment. In fact, when news finally broke, many people thought it was all a joke. Two estates competing against thoroughbred race cars from BMW, Mercedes-Benz, Alfa Romeo and Renault? The Swedes must have finally lost it.
Volvo and its two racers — Jan Lammers and Rickard Rydell — took the 1994 series for the learning curve that it was, finishing 14th overall. The following year, however, Volvo's two 850 Estate racers would go on to trounce the competition, with both drivers putting in some of the most exciting driving the racing series had ever seen. By the end of the 1995 series, Volvo placed third in the overall standings, effectively turning a supposedly "boring" car into one of the most desirable high-performance passenger vehicles of the decade.
This story absolutely captivated me. The knowledge that these "boring and unassuming" Volvos came out of nowhere to become a dominant force in the BTCC made me believe that anything is possible. Researching even further, however, I realised that Volvo always had a knack for surprising people.
As it turns out, Volvo's racing DNA comes from its first foray into rally racing in the late 1950s and for much of the 1960s. And it raced none other than the little clunker I am now hoping to buy! Volvo's first major victory was at the European Rally Championship in 1963, courtesy of a specially tuned and modified Volvo Amazon 122S. The Amazon would go on to be a rally motorsport mainstay for the rest of the decade. The stars were finally starting to align for me.
But there was more good news. Bonhams — the world's largest auctioneers of fine art, antiques, motorcars and jewellery — actually has quite the track record with classic Volvos. In May 2017, a very special 1970 Volvo Amazon 122S rally car sold for nearly RM120,000. Just a couple of years ago, another very unique 1973 Volvo 1800ES sold on Bonhams for an unbelievable RM377,753.
Speaking as a current Volvo owner, Malaysia has a near rabid Volvo fan base, with fan clubs across the country regularly organising road trips and convoys. As a result, there is an active market for both spare parts as well as full cars. Social media — Facebook in particular — sees a near constant buzz of people looking to buy and sell well-cared-for specimens.
Dig a little deeper though and you will find Malaysia's wider, but no less eclectic, vintage car collecting community. These people look out for only the most well-maintained and pristine European, American and Japanese investment-grade classics to buy and sell. And yes, Volvo is part of this scene.
I don't dare believe it just yet, but could this rust bucket of a Volvo actually have the potential to become an investment-grade vehicle? I'll let you know in another 10 years. For now, I need to hire a tow truck willing to pick up an old junker somewhere on the east coast. Does anybody have a number I can call?