This article first appeared in The Edge Malaysia Weekly, on August 27, 2018 - September 02, 2018.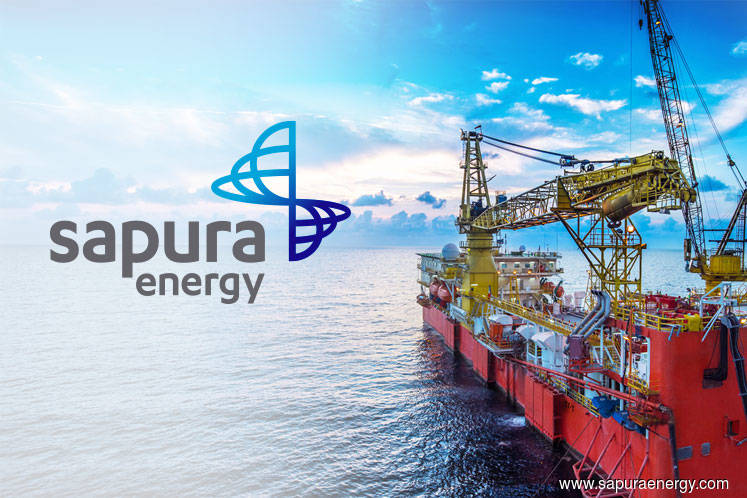 SAPURA Energy Bhd lost RM1.08 billion in market capitalisation in the afternoon session last Friday when its share price plunged to a record low after the group announced plans to raise up to RM4 billion via a deeply discounted rights issue to pare its debt and strengthen its core position for future growth.
While investors are well aware that its balance sheet needs rejuvenating, the heavy sell-down may have been partly due to expectations that the fundraising will be done via the listing of its exploration and production (E&P) business rather than the announced cash call.
The stock price plunged as much as 37.8% to 37 sen intraday last Friday before closing at 41.5 sen — still 30.25% below the previous day's close of 59.5 sen and 41.6% lower year to date.
The RM3.98 billion (net proceeds of RM3.96 billion) Sapura Energy seeks to raise from investors was 1.6 times its market capitalisation of RM2.49 billion as at last Friday.
The exercise entails raising up to RM3 billion from a five-for-three renounceable rights issue of ordinary shares at 30 sen apiece, which comes with free warrants on a 1-for-10 basis. As much as RM1 billion will come from a proposed two-for-five renounceable rights issue of new Islamic redeemable convertible preference shares at 41 sen each.
Its largest shareholder, Sapura Technology Sdn Bhd — which is controlled by president and group CEO Tan Sri Shahril Shamsuddin and has a 16% stake in the company — will support the exercise with at least RM300 million.
Permodalan Nasional Bhd too has indicated its support. It plans to take up its full entitlement as well as apply for excess rights renounced by other shareholders — subject to a limit to be determined later by PNB. The company, together with the unit trust funds under its management, owns about 12% of Sapura Energy.
Sapura Energy's gearing should fall to 0.94 times post-exercise from 1.74 times as at Jan 31,  with some RM190 million in interest savings per annum, assuming a 4.8% financing cost.
"Sapura Energy is in a strong growth phase today and we are determined to capitalise on the emerging opportunities. The rights issue will enable us to strengthen our balance sheet and continue with our growth momentum, which includes bidding for and executing higher value projects globally," Shahril says in a statement.
Sapura Energy, which has an order book of RM16.7 billion, says it is venturing into a larger addressable market in key regions such as the Middle East, Africa, Latin America, Australia and Asean as well as Mediterranean regions.
Shahril knows the market expects at least one of its units to go for listing and lets on this much: "Our businesses have grown to such a scale that it is now an opportune time for Sapura Energy to execute our strategic plan that will allow each of the businesses to have access to capital markets to pursue their growth aspirations and ride the growth wave.
"We aim to further unlock the value of our businesses for our shareholders through a concerted effort to deleverage the group, enhance our equity base and ensure our businesses are well capitalised as they chart their own growth path."
For FY2018 ended Jan 31, the engineering and construction division contributed 67% to the group's total revenue; the drilling division, 19%; and the E&P division, 14%.
There are those who doubt if expectations of a potential listing would provide enough support for the stock price.
An investment bank-backed analyst who attended the group's briefing last Friday likens Sapura Energy's cash call to Velesto Energy Bhd's (formerly UMW Oil & Gas Corp Bhd) RM1.8 billion rights issue last year, of which RM1.5 billion was meant for the repayment of bank borrowings.
"Until today, Velesto is still trading around its rights issue price of 30 sen. Perhaps Sapura Energy has a stronger case, like it is going to list its E&P business, but provided that is really going to happen," he says.
Recalling, perhaps, the Employees Provident Fund's publicly voiced dissatisfaction over executive remuneration at Sapura Energy's annual general meeting in July, another analyst who also attended the group's briefing notes that PNB is the "only institutional investor committed so far".
"What about the others? It gives the impression that management may be facing challenges to convince other institutional investors," he says.
Still, it is worth noting that prior to the rights announcement, 15 of 19 analysts tracked by Bloomberg had a "buy" call on Sapura Energy while the remaining four had a "hold". Their target prices ranged from 61 sen to as high as RM1.30.
"The overall tender market in the oil and gas sector is picking up. Basically, there will be more jobs plus [Sapura Energy] is going into new markets. They plan to pare their debt and have a stronger balance sheet so that they are in better shape for stronger [project] wins in the following year," Hong Leong Investment Bank research analyst Sean Lim tells The Edge.
Maybank Investment Bank Bhd is the principal adviser for the corporate exercises.
In a July 2 note, Maybank IB Research analyst Liaw Thong Jung says a fundraising exercise to degear the group's balance sheet is a key re-rating catalyst.
"Sapura Energy's priority for FY2019 is to degear via fundraising exercises and listing of its E&P business. We are positive on this as a stronger balance sheet will remove a significant constraint to growth, thus a key re-rating catalyst," says Liaw, who has a RM1.20 target price and a "buy" call on the counter, which closed at 62 sen on July 2.
The rights issue price of 30 sen is at a 26.8% discount to the theoretical ex-rights price (TERP) of 41 sen, which was based on the five-day volume weighted average market price of the stock of 59 sen. The 49 sen exercise price of the warrants represents a premium of 19.5% to the TERP.
Save by subscribing to us for your print and/or digital copy.
P/S: The Edge is also available on Apple's AppStore and Androids' Google Play.