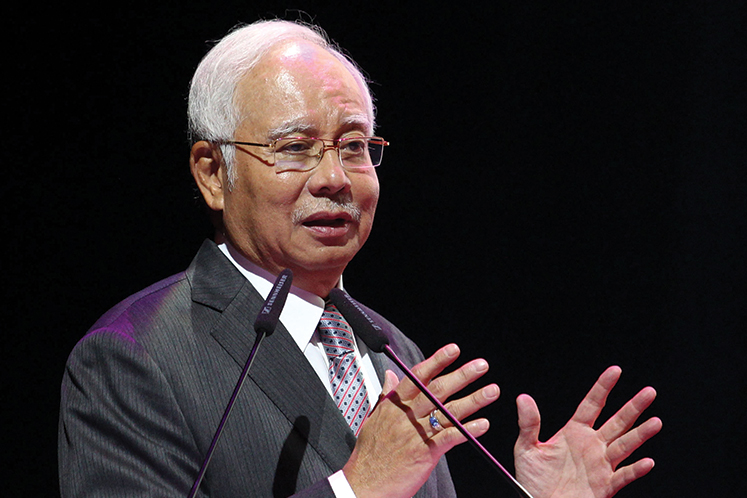 KUALA LUMPUR: The Federal Court has today fixed Wednesday (March 27) to hear the prosecution's appeal against the stay of proceedings granted to former Prime Minister Datuk Seri Najib Razak yesterday, in relation to his SRC International trial.
A source from the Attorney General's Chambers confirmed that the apex court fixed the date this afternoon.
"It will be heard on Wednesday morning," the source said on condition of anonymity to The Edge.
It was reported earlier today that the AGC would file a certificate of urgency on its appeal against the stay that Najib obtained at the appellate court in February, pending the disposal of his appeal over the public prosecutor's withdrawal of the certificate of transfer on seven charges related to the case.
In addition to that, the AGC has filed an appeal against the Court of Appeal's decision to allow one of Najib's four appeals in relation to the case — which is the one to have the AGC produce senior lawyer Datuk Sulaiman Abdullah's letter of appointment to the defence. The appellate court had allowed the appeal on grounds that the privilege of confidentiality does not extend to Sulaiman's appointment letter.
The three other appeals dismissed yesterday were for a gag order be issued to prevent public discussion of the trial; for more documents on the case be provided to Najib; and for a reversal of the High Court's decision to allow the AG's withdrawal of a certificate to transfer Najib's case from the Sessions Court to the High Court.
The defence is appealing against the dismissal of the three appeals.
Related story: https://www.theedgemarkets.com/article/agc-seek-earlier-hearing-date-naj...