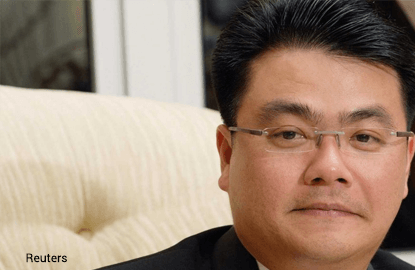 KUALA LUMPUR (May 18): The algorithm economy will ultimately further unleash the power of the digital economy, according to China-based Tencent's senior executive vice president SY Lau.
SY Lau, who is also presidenrt of Tencent's Online Media Group (OMG) in his keynote address themed "Dream Big, Grow Beyond" at the Global Islamic Finance Forum 5.0 in Kuala Lumpur last week encouraged the banking industries to take the necessary steps to parry the negative effects of disruptive technology and confront the opportunities presented by digital innovation.
He said knowledge-based, the Internet-powered digital economy is always transformative, and sometimes disruptive.
SY Lau said that as an outsider who choose to speak to a group of finance and banking experts, he believed his area of expertise in the digital economy could benefit finance and banking professionals in ways that they may not realise.
He elaborated on three areas in particular: how disruptions are attacking, why customer centricity fuels innovation and how to cope and transform in the face of change.
"Today, speed is everything. Speed-to-market has become a mantra of the new technology companies. "The longer a company plays the 'wait and see' game, the greater the chance that a disruptive business will take a big chunk of your business," said SY Lau.
He said the best strategy is to concentrate on customer experience and value.
"The consumers' expectations of service providers have changed as they now appreciate more the elements of self-control, efficiency and choice.
"This is especially true for generation Z (those born post -90s). The desire of these young people for immediacy and innovation allows for zero tolerance of any product or service that does not recognise their needs first and foremost," he said.
SY Lau said acceptance of change does not come easy, but success in change management often depends on a mindset which is open to change.
To cope and transform, SY Lau encourages businesses to take the following steps:
"First of all, adopt a technologist's skillset merged with an economist's mindset. Secondly, optimize customer value with no exception. Thirdly, revel in co-opetition."
"Lastly, learn to embrace disruption as the new normal, and operate in the new normal of digital economic eco-system and a world that is increasingly global and yet homogeneous in proximity," he said.