This article first appeared in The Edge Financial Daily, on June 23, 2017.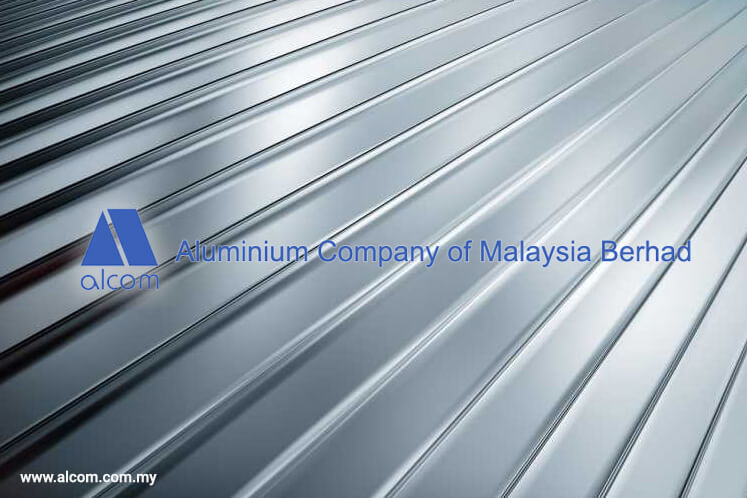 KUALA LUMPUR: Aluminium Company of Malaysia Bhd (Alcom), whose shares jumped to an all-time high three days ago, is bullish on its financial year 2018 (FY18) upon maintaining its profit momentum in FY17 (ended March 31, 2017), driven by higher sales of its coated fin stock due to growing demand for air conditioners worldwide.
Coated fin stock is used mainly for the fin production of heat exchanger and also commonly used in the production of condenser and evaporator for air conditioners and refrigerators. A major player in this business, Alcom supplies to most of the leading air-conditioner manufacturers across Asia and Europe.
Alcom managing director Heon Chee Syong said the group is optimistic about its business' future prospects due to rising demand for air conditioners, as they become more affordable and coated fin stock cheaper to produce.
"Even low-cost houses have air conditioners. So, [the production cost of] air conditioners has come down but demand has increased, especially in markets such as India — it's huge," he told reporters after Alcom's annual general meeting yesterday. He added that the group is looking to expand its reach beyond Asean and European markets in the near future.
Higher sales of coated fin stock was the main contributor to the jump in Alcom's earnings of 4.5 times in FY17, when net profit grew to RM11.69 million from RM2.57 million in FY16, as its coated fin volume shipment grew 41% on-year.
Moving forward, Heon said Alcom hopes to maintain this momentum of profitability in FY18. It is also investing RM18 million to expand capacity of its coated fin stock business, via a new production line added to its existing facility in Bukit Raja, Selangor.
The new line is expected to be fully commissioned in two financial years. The group expects to see returns from the new line, which will add 12,000 tonnes to its annual coated fin stock capacity, about a year after being fully commissioned, said Heon.
The group also intends to develop its segment for building products used in roofing, ceiling and the insulation of industrial, commercial and residential projects. The segment, said Heon, has much potential, though it will depend on the property and construction markets' condition.
Alcom shares closed up one sen or 0.51% at RM1.97. On Tuesday, the stock peaked at RM2.02. Year to date, the stock has jumped near 117%. At current price, it has a market capitalisation of RM264.63 million.