This article first appeared in The Edge Malaysia Weekly, on April 19, 2021 - April 25, 2021.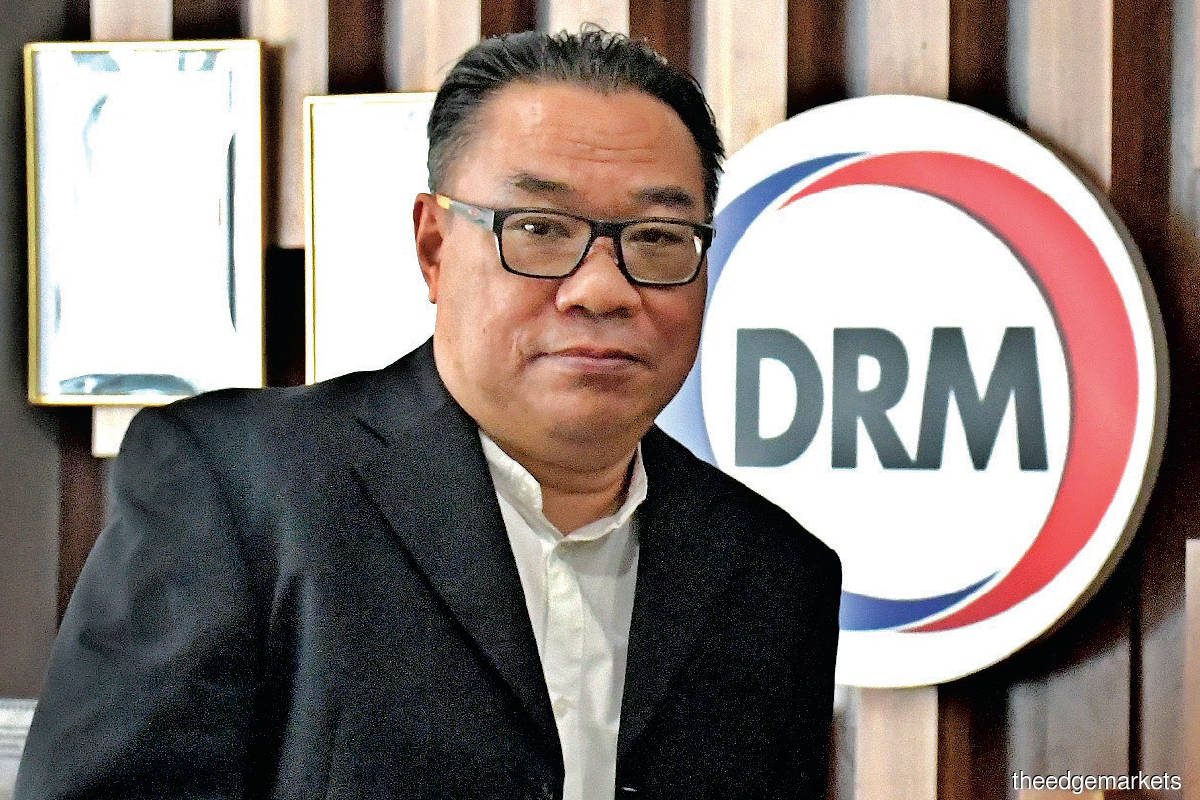 SINCE its listing on the Main Market of Bursa Malaysia in 2006, the strategic direction of Al-'Aqar Healthcare Real Estate Investment Trust (REIT) has mirrored that of KPJ Healthcare Bhd — the listed healthcare arm of state-owned conglomerate Johor Corp.
But this will no longer be the case. The REIT is looking beyond the assets in KPJ's stable of properties in a bid to expand and diversify its portfolio.
Wan Azman Ismail, CEO and executive director of Damansara REIT Managers Sdn Bhd (DRMSB), the manager of Al-'Aqar Healthcare REIT, says that while the REIT has been relatively quiet on the acquisition front in recent years, it is poised to take a more aggressive approach over the next five years.
"Obviously, most of the assets in our portfolio currently comprise KPJ hospitals. Going forward, we intend to move away from KPJ-run properties," he tells The Edge in an interview
"In fact, we are already in discussions with other local hospital operators [to acquire their hospitals]. We also hope to diversify our portfolio to include more non-hospital but healthcare-related assets, such as ambulatory care centres and aged care facilities."
Wan Azman, 57, was appointed to his present role in March 2017. Prior to this, he served at Perwira Affin Merchant Bank Bhd, BSN Merchant Bank Bhd, Johor Corp and Damansara Realty Bhd.
Al-'Aqar Healthcare REIT manages more than RM1.53 billion worth of assets in Malaysia, comprising 17 hospitals, three wellness and health centres, two colleges and an aged care and retirement village (see table). All 23 assets are operated by KPJ, its single largest unit holder with 36.56% equity interest. DRMSB is a member of Johor Corp and the REIT is supported by KPJ.
"As far as Al-'Aqar Healthcare REIT is concerned, we hope to increase the number of assets in our portfolio to more than 30 and to grow our total asset value by about 50% by 2025. If we are successful in acquiring non-KPJ assets, the total asset value will be even bigger," says Wan Azman.
He reveals that the REIT has been approached by some private hospital operators to discuss sale-and-leaseback deals. "Most of them want to expand, but it takes time for them to raise funds or get bank borrowings. So, it makes sense for them to sell their properties to us, but continue to use the properties as tenants."
Wan Azman recognises that the REIT market is getting more competitive. Ultimately, size matters and therefore, Al-'Aqar Healthcare REIT needs to expand its asset portfolio instead of relying on KPJ, he says.
"The REIT is not tied exclusively to KPJ. We do not have to follow them 100%. There will be room for us to look at other healthcare operators as well. Let me put it this way: one dollar from KPJ or one dollar from another hospital operator, it is the same to me," he points out.
Non-hospital assets
An area that Al-'Aqar Healthcare REIT is interested in penetrating further is aged care and senior living homes. While it currently owns a retirement village in Brisbane, Australia, the same model cannot be replicated here, says Wan Azman.
"The Australian government subsidises senior living homes, but we don't have such subsidies in Malaysia. Yes, our government is running some senior living homes, but they are mostly for the B40 (bottom 40% income group) households. So, if we were to do aged care centres or senior living homes in Malaysia, we may have to target the high-end market because our pricing won't be cheap," he explains.
Nevertheless, Al-'Aqar Healthcare REIT's close relationship with KPJ would give it an advantage in this market segment, considering that the latter is a reputable hospital operator in the country. "To run aged care centres, you need to have adequate facilities with hospitals nearby because healthcare quality is a major consideration for senior citizens. We have been seriously looking at this area for the past two years. Now, it is a matter of getting the timing right," says Wan Azman.
Given that Malaysia is expected to be classified as an ageing society by 2030, he opines that KPJ and Al-'Aqar Healthcare REIT could potentially play an important role in meeting the country's needs and fill the gaps, especially for the M40 and T20 (middle 40% and top 20% income groups) over the next 10 years. "We may not be able to do a large-scale retirement village, at least not as big as the one we have in Brisbane, but the concept will still be there," he adds.
Meanwhile, the REIT is also looking at other areas along the healthcare value chain such as pharmacies, clinics, confinement centres and child care centres to include in its portfolio. "To be honest, these are not the areas that we want to go into immediately. Of course, if any opportunities arise in the future, we will consider them — anything is possible. But at the moment, we are not actively looking into it," says Wan Azman.
Consistent NPI and DPU
Al-'Aqar Healthcare REIT's net property income (NPI) has been growing consistently since the financial year ended Dec 31, 2017 (FY2017). In FY2020, the REIT saw its NPI grow 9.3% to RM109.61 million from RM100.32 million in the previous financial year.
Still, having the strong backing of KPJ has its advantages. Wan Azman notes that the REIT was unaffected by the Covid-19 outbreak and the first round of the Movement Control Order (MCO) that was imposed nationwide from March 18 to May 3 last year as it has a single-tenant lease with KPJ.
"Other REITs have multiple tenants, so their incomes are directly impacted by their tenants' operations. In our case, we are quite fortunate that Al-'Aqar Healthcare REIT is strongly backed by KPJ," he says.
However, KPJ saw a decline in its hospital occupancy rates during the MCO as many non-essential surgeries and medical appointments were postponed. "When that happened, the REIT decided to give KPJ a rebate. We normalised our rental rates according to its revenue for a period of four months, from March to June last year. We continued to give them a rebate in July and August, but it was lower as its revenue started to recover," says Wan Azman.
Al-'Aqar Healthcare REIT has a policy of paying out at least 95% of its distributable income. Its distribution per unit (DPU) had remained consistent at about 7.7 sen between FY2016 and FY2019.
The dip to 6.81 sen in FY2020 was mainly due to the rebates offered to KPJ. But it was still a fairly decent distribution yield of 5.2%, based on the REIT's closing price of RM1.31 on Dec 31 last year.
Wan Azman says Al-'Aqar Healthcare REIT will be looking at a stable increase in DPU over the coming years. Meanwhile, he hopes that its unit price will see some capital appreciation.
"Unlike other REITs, we are one of the few that have not really been affected by the pandemic. Healthcare is a resilient industry. If we play it correctly, I believe the best is yet to come for Al-'Aqar Healthcare REIT," says Wan Azman.
The REIT's unit price had fallen 8% over the past 12 months to close at RM1.29 last Thursday, giving it a market capitalisation of RM949.42 million.