This article first appeared in The Edge Financial Daily, on July 11, 2017.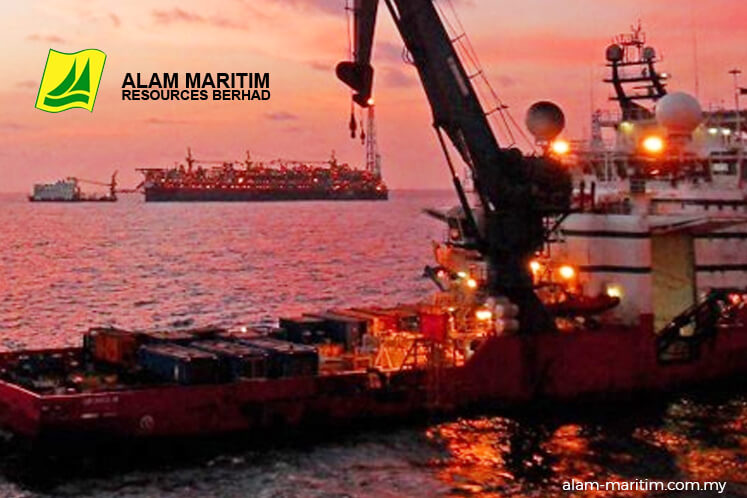 KUALA LUMPUR: Alam Maritim Resources Bhd is at the brink of being swallowed by the severe downturn in the oil and gas (O&G) industry.
Its shares succumbed to heavy selldown after the company missed the sukuk principal payment of RM30 million that was due last Thursday.
The O&G player's shares were down as much as two sen or 12.5% to an intraday low of 14 sen yesterday with some 50.07 million shares traded, wiping out more than half of its market capitalisation of about RM175.65 million in one day to RM134.05 million.
Over the past 12 months, the stock has plunged 56.72% from 33.5 sen.
The sukuk principal payment of RM30 million is of the outstanding RM75 million under its Sukuk Ijarah Medium-Term Notes programme.
Last Monday, the Malaysian Rating Corp Bhd (MARC) warned that it would downgrade its rating on the sukuk notes to DIS if Alam Maritim failed to pay the scheduled RM30 million payment as it came due.
The balance of the sinking fund account for the sukuk was at RM25.3 million as at end-April, which was insufficient for the purpose of meeting Alam Maritim's upcoming sukuk principal payment, said the rating agency.
MARC said the company had not shed light on any plan to address the upcoming payment, which led the rating agency to believe that there was a very high likelihood that Alam Maritim would be unable to meet its RM8.3 million balance sinking fund obligations towards the upcoming profit and principal payments on the sukuk.
Last Friday, MARC downgraded Alam Maritim's sukuk rating to D from BB after it had missed the sukuk principal payment warned earlier.
Following the downgrade, MARC said it would no longer conduct rating surveillance on the programme.
In addition, on the same day, the company, its subsidiaries, joint-venture companies and associated companies discussed and negotiated with their respective financiers and sukuk holders to restructure the repayment terms and conditions of the existing loans/financing facilities and sukuk programme.
In a filing with Bursa Malaysia, the group said the discussion was part of its debt restructuring scheme.