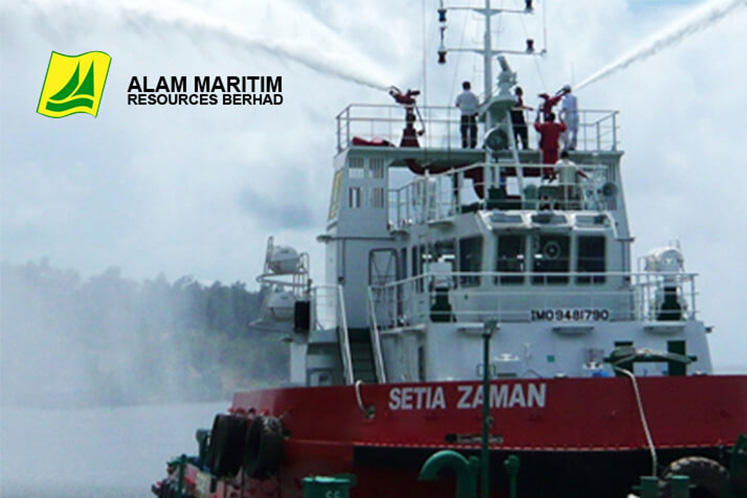 KUALA LUMPUR (June 26): Alam Maritim Resources Bhd has bagged several contracts related to providing offshore support vessels services in Malaysia and Middle East, worth a total of RM226.08 million.
Without providing detailed information, Alam Maritim said the contracts were awarded to Alam Maritim's two subsidiaries: Alam Maritim (M) Sdn Bhd and Alam Maritim (L) Inc, which is valid for the next six months to three years.
"Some of the Contracts have an extension option of one to two years exercisable by the awarders," Alam Maritim, a loss-making off-shore vessel operator, said in a filing with Bursa Malaysia today.
Alam Maritim added that the award of the contracts to its subsidiaries is in its best interest.
In the latest quarterly financial result announcement dated May 24, Alam Maritim, which owns 42 vessels and barges, said the company's prospects are dependent on the level of capital expenditure spending by the major oil companies, such as Petroliam Nasional Bhd.
As at end-2017, Alam Maritim said its orderbook stood at RM197.76 million, while vessel utilisation rate was at 47%, according to its Annual Report 2017.
Listed on the Main Market since July, 2006, Alam Maritim is currently hovering at its all-time low. The stock closed at 13 sen today, up 0.5 sen, giving it a market capitalisation of RM120.18 million.