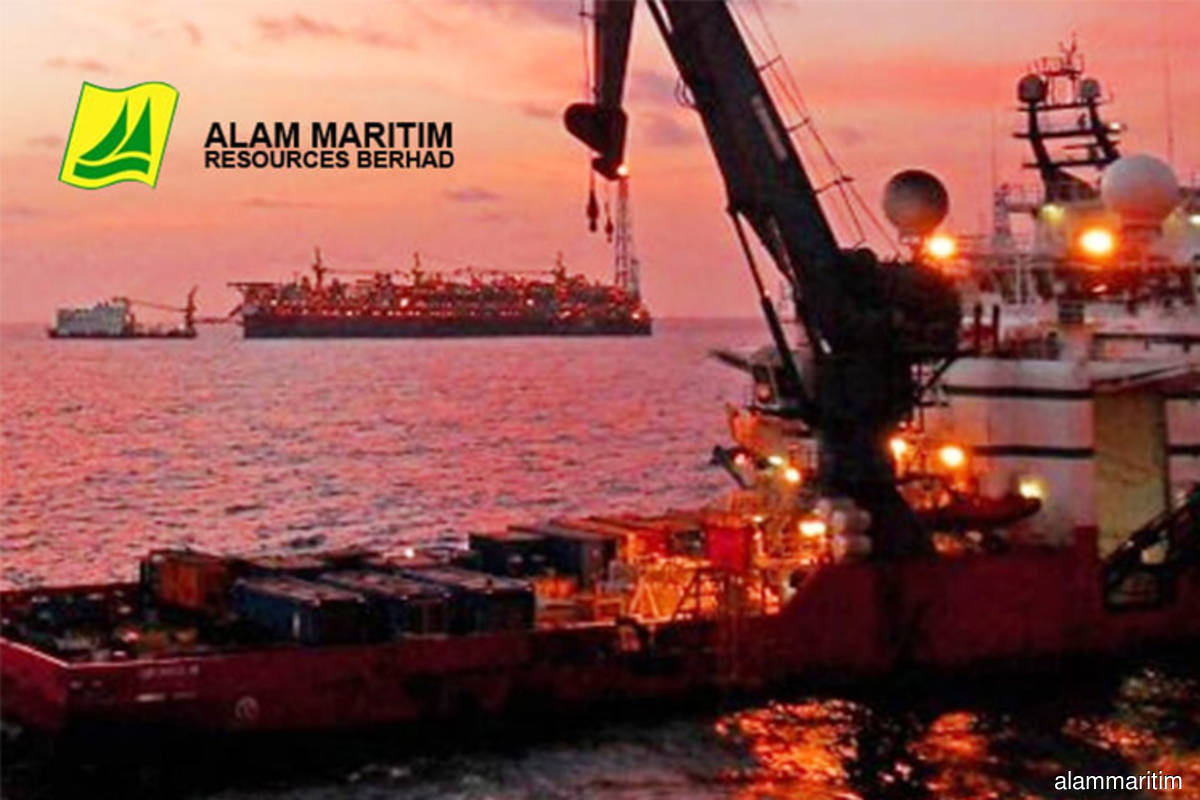 KUALA LUMPUR (July 16): Alam Maritim Resources Bhd said there is a deviation of 10.65% between its unaudited results and audited financial statements for the financial year ended Dec 31, 2019 (FY19).
In an explanatory note filed with Bursa Malaysia today, Alam Maritim said it had on Feb 28, 2020 reported a loss after tax and minority interest of RM71.83 million, against an actual loss of RM79.48 million in its audited financial statements issued on July 3, 2020, resulting in a variance of RM7.64 million.
The group said the debilitating impact of Covid-19, worsened by the sudden plummet in crude oil prices, has affected the entire oil and gas industry's value chain. 
"This impact has resulted in the company to recognise additional impairment on vessels and investment in joint venture companies and to further make the necessary reversal of share of result of joint venture company Alam Radiance (L) Inc," it added.
In addition, Alam Maritim said the change in auditors that was made at the end of FY19, that had caused considerable time constraint for the group and the new auditors to complete the year-end audit exercise, was also one of the major reasons for discrepancy of accounts.
The group said the reconciliation in accounts involves the reversal of share of result of the joint venture (JV) company, additional impairment of vessels and investment in the JV company, as well as adjustment on unrealised loss on foreign exchange.
Other adjustments include prepayment recognition with cost of sales, over recognition in loss on disposal of Setia Jaguh, recognition on interest income and tax credit, as well as reversal of over depreciation.
Alam Maritim shares closed unchanged at 9 sen today, giving the group a market capitalisation of RM112 million.