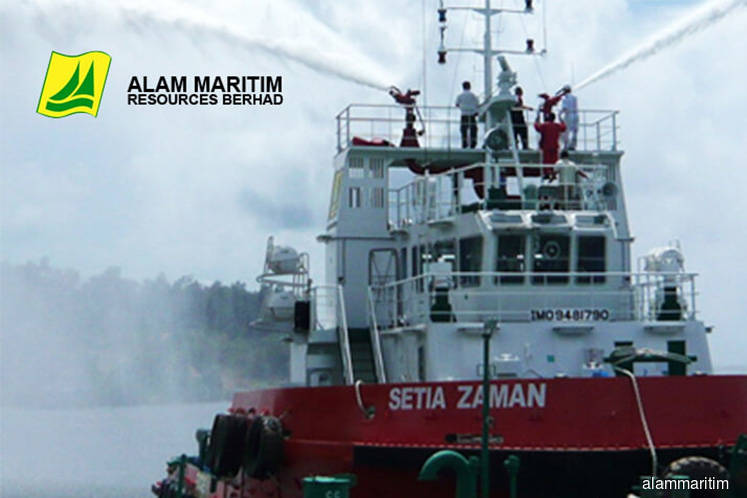 KUALA LUMPUR (Sept 6): Loss-making Alam Maritim Resources Bhd said it has completed its debt restructuring exercise, after it and its lenders have agreed to vary the terms of and restructure the existing facilities.
This follows the inking of bilateral agreements between the group and its lenders on Aug 30.
"(This) will improve the group's financial position going forward to weather the market slowdown and remain competitive, as well as sustain its business in the offshore oil and gas industry," it said in a filing with Bursa Malaysia today.
Under the group's proposed restructuring scheme, Alam Maritim's debt has been restructured to a repayment term ranging from a one-year to a seven-year tenure facility.
"Profit charged will be as at the last accepted rate of the existing facilities, subject to a maximum cap at 5%, whichever is lower; and in respect of idling vessels, the restructured facilities will be settled from the sale proceeds of the respective charged vessels," it added.
On May 26 last year, Alam Maritim had received a letter from the Corporate Debt Restructuring Committee of Bank Negara Malaysia, approving its application for assistance to mediate between the group and its lenders and sukuk holders.
This was part of the group's proactive effort in managing its asset financing structure to safeguard its affected companies, whose core businesses are still viable, from any potential financial distress which may elicit a cross-default in other financing facilities and sukuk, it said then.
Alam Maritim shares closed down half a sen or 4.17% at 11.5 sen today, giving it a market capitalisation of RM106.31 million. Year to date, the stock has fallen 36.1% from 18 sen.