This article first appeared in The Edge Malaysia Weekly, on May 28, 2018 - June 03, 2018.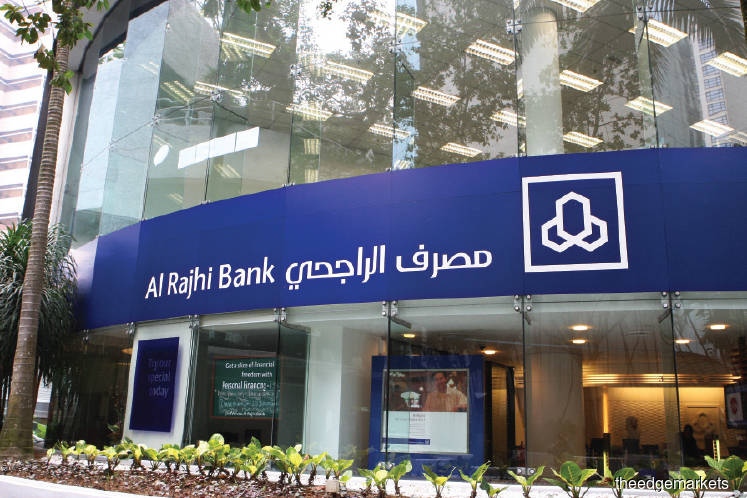 MIDDLE Eastern-owned banks have, for various reasons, bowed out from Malaysia in recent times, a development that now has the industry closely watching Al Rajhi Banking and Investment Corp (M) Bhd (Al Rajhi Malaysia) — one of just two such banks left — amid rumours of setbacks to its comeback plan.
CEO Steve Chen, however, insists that Al Rajhi Malaysia is here to stay and that its transformation efforts that started over a year ago are yielding results, as seen in its recent financial results for the year ending Dec 31, 2017 (FY2017).
"I can categorically deny all those rumours," he says, when asked to comment on market talk that the bank's cost-to-income ratio (CIR) has shot through the roof and that there are liquidity issues.
The bank — wholly-owned by Saudi Arabia's second largest lender by assets, Al Rajhi Bank — made a net profit of RM10.85 million in FY2017, a 60.7% increase from RM6.75 million a year earlier.
This was on the back of a 18% increase in revenue to RM460.15 million, according to its central bank-approved financial statements, extracts of which were sighted by The Edge. (As at press time, the bank had yet to make public its 2017 results).
Its total net income rose to RM193.37 million from RM182.72 million before. Financing and advances fell by 5.4% to RM5.68 billion. Allowance for impairment on financing stood at RM2.63 million compared with a write-back of RM598,000 a year before.
Its CIR, however, though improved, remains at an elevated level. CIR, an indicator of how efficiently a bank is run, stood at 91.5% as at end-2017 compared with 96.6% a year earlier.
Analysts say this is one of the highest, if not the highest, in the industry. The average in the Islamic banking industry is around 50% to 60%.
"It is a rather alarming level, but the bank may have a reason ... it is going through a transformation period, which requires investments, and since it's not a public-listed company, it may be willing to undergo a period of high operating expenditure in order to stay competitive in the next few years and be better prepared for disruption," says an analyst who tracks the Islamic banking sector.
Chen sees the bank's CIR on a consistent downward trend going into 2018.
One of the reasons for the high CIR is the bank's 21% increase in personnel expenses to RM120.8 million. Other overheads and expenditures, however, fell 23.3% to RM58.51 million.
"The increase in personnel expenses is primarily the result of our investments in the commercial banking business. This investment has yielded significant increase in revenues (21%) and a main contributing factor to our improved profit before tax," Chen tells The Edge via email.
Profit before zakat and tax more than doubled to RM14.06 million in FY2017 from RM6.73 million a year earlier. Chen says the improved financial results are made more significant considering they stem from an organic progress the bank made on the product, process and people fronts.
"In addition to this, we have made great strides in rationalising other expenses, recording a 23% year-on-year reduction. This rationalisation continues to benefit our business in 2018," he adds.
The bank is currently without a chief financial officer after Janek Jayasekara, who had held that role since March last year, left earlier this year to return to his home country after being with the Saudi group for some years.
Al Rajhi Malaysia was among the first Middle Eastern financial institutions to set up operations here, in October 2006, after Malaysia opened up its Islamic banking sector to foreign players. Not all have stayed.
Recently, Asian Finance Bank Bhd — owned by four Middle East shareholders — was acquired by Malaysia Building Society Bhd. The National Bank of Abu Dhabi Bhd, owned by the First Abu Dhabi Bank, is expected to close its operations by the year-end, The Edge reported last month, citing sources.
This leaves Al Rajhi Malaysia and Kuwait Finance House Malaysia Bhd as the only two banks in Malaysia with Middle Eastern roots.
There is also Alkhair International Islamic Bank Bhd, but it conducts only non-ringgit activities.  Owned by Bahrain's Bank Alkhair, it last reported a net loss of RM21.42 million in 2016.
"We are committed to grow with the country as well as add value to the continuous demand of our customers in the Islamic market. Significant investments have made in digital banking which we look forward to launching this year," Chen says.
Al Rajhi Malaysia had started out with a retail banking focus but, a decade on, struggled to make strides in that space. Following the appointment of Chen as CEO in April 2016, the bank decided to place a stronger focus on corporate banking.
Last September, the bank revealed that its three-year strategy to 2020 would also see it make a return to driving retail banking, but this time, with a focus on the affluent segment. Digital banking is a key part of its agenda.
Al Rajhi Malaysia has shown annual profit every year since FY2009.
"Although our profitability is still modest compared with our peers, the momentum we have built into our business lines and the efficiency/productivity we are building into our operations have put us in good stead to deliver better and more significant results this year from annuity income," says Chen.
According to him, the bank is today stronger and more resilient.
"We are moving towards improving our business, leveraging technology as a resource multiplier to overcome network constraints and client reach. Digital banking will be the key driver in the digital agenda for the bank and to meet the demands of our customers' needs for a better banking experience," he adds.
The bank's total assets grew 3.5% to RM8.69 billion as at end-2017, while liabilities grew by about the same quantum to RM7.94 billion.
Save by subscribing to us for your print and/or digital copy.
P/S: The Edge is also available on Apple's AppStore and Androids' Google Play.