This article first appeared in The Edge Financial Daily, on June 1, 2017.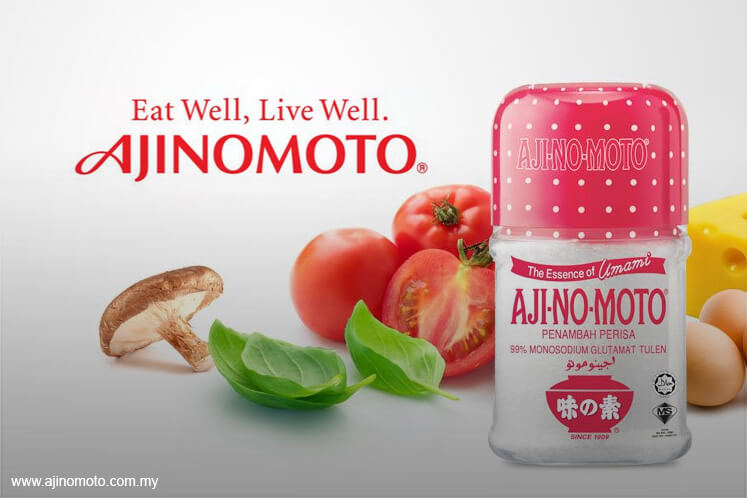 KUALA LUMPUR: Ajinomoto (Malaysia) Bhd will be diversifying its product offering to include food products in addition to its seasoning products in its bid to become a leading food company by 2020.
The group, well-known for its Ajinomoto Umami Seasoning, a world-renowned brand of monosodium glutamate (MSG), plans to venture into this new business segment during the current financial year ending March 31, 2018 (FY18).
"We target to achieve a 7% share from food product sales by 2020," chief executive officer Keiji Kaneko told a media briefing yesterday.
Keiji said the group had yet to decide on the food products it will be marketing but added that they will include both products imported from its overseas affiliates as well as in-house-made products.
Ajinomoto Malaysia hopes to emulate the line of food products being offered by its regional counterparts such as Thailand, which supplies three-in-one as well as canned coffee drinks, in addition to seasoning products.
Keiji said the group also intends to increase its export markets in the Middle East, where it currently has a large presence in Saudi Arabia and also operates in Oman, Yemen and Jordan.
"Saudi Arabia showed weaker performance compared to three years ago due to [its] current economic situation. That's why we want to focus on other countries in the Middle East to expand our sales," he said.
Currently, export sales contribute 35% of Ajinomoto Malaysia's revenue, 20% of which comes from Saudi Arabia. The remaining 65% is contributed by domestic sales.
On Monday, Ajinomoto Malaysia reported a 22-fold increase in net profit to RM148.96 million for its fourth quarter ended March 31, 2107, from RM6.59 million a year earlier. Revenue rose 4.3% to RM114.93 million from RM110.24 million.
The rise in profit was attributed to higher "other income" which is believed to come from an award of RM165.99 million to the group as compensation for the compulsory acquisition of a plot of its land in Jalan Kuchai Lama for the construction of the MRT2 project.
Keiji said the group will distribute a bulk of the compensation amount to its shareholders and the rest will be used for investments.
The group has proposed a first and final dividend of 42 sen a share for FY17, as well as a special one-off dividend of RM1.13 a share.
Ajinomoto Malaysia shares continued to rise yesterday, closing at a record high of RM21.80 with a market capitalisation of RM1.3 billion.