This article first appeared in The Edge Malaysia Weekly, on September 24, 2018 - September 30, 2018.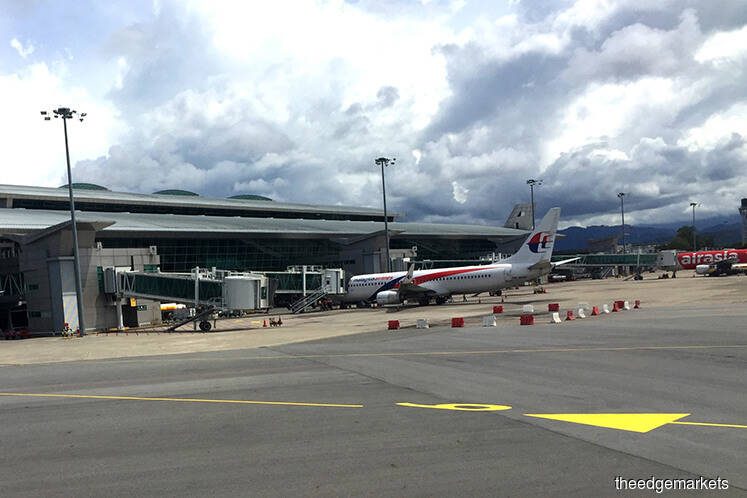 WITH a string of overseas divestments this year, Malaysia Airports Holdings Bhd (MAHB) appears to be scaling back its overseas presence amid signs of structural changes at home.
When posed the question, acting group CEO Raja Azmi Raja Nazuddin indicates that the group is not in retreat but, rather, rethinking its push abroad.
"Overseas (markets) still remain part of our core strategy. We are not scaling back per se internationally, but we are also very mindful of our international strategy," he tells The Edge.
It has already exited Maldives and India this year. The collective gain from the disposals came to about RM283.64 million, which MAHB expects to receive by year-end.
In August, MAHB reportedly received a €750 million bid for 80% of its wholly owned Istanbul Sabiha Gokcen International Airport (ISG) in Turkey.
MAHB stated that nothing was firmed up on the offer and declined to elaborate.
While most of the group's ventures abroad have been in equity form, Raja Azmi remarks that need not necessarily be the only way. It is also eyeing more opportunities in terms of operations and maintenance contracts.
It is now looking "closer to home" to better manage forex risks", he adds.
"We are looking at the markets that we are more familiar with like Asia and the Middle East."
At home, MAHB faces signs of structural changes that threaten its near-monopoly since the historic change of government in May.
To a lesser extent, another possible change is hanging over its airport expansion strategy, which had favoured unified hubs over the protests of low-cost carriers like AirAsia, which want more low-cost carrier terminals (LCCTs).
But the current government has signalled it is in favour of having LCCTs now. Does that mean MAHB will change direction?
"The only way I can answer that is for me to engage [the government] in order to get more direction," says Raja Azmi, declining to comment further.
The possibility of having more new terminals, instead of simply expanding existing ones, will test MAHB's structural monopoly as well.
To recap, in August, Finance Minister Lim Guan Eng said the government wants to build a new LCCT next to the Penang International Airport within the next couple of years.
Putrajaya also said it wants to seek new ways to fund airport expansions, including via joint ventures and private finance initiatives.
One hurdle to that would be the current operating agreement (OA), which stipulates that MAHB has the concession to operate 39 airports nationwide until December 2066.
However, when asked whether the rights extend to airports that are not yet built, Raja Azmi confirms the OA is silent on that scenario and that MAHB will seek clarity on the matter.
That raises a possible scenario whereby MAHB's near-dominance could be circumvented by giving the operations of newly built airports to other players.
When asked about the prospect of more operators back in May, Transport Minister Anthony Loke Siew Fook said all options are being considered "to improve efficiency".
As for MAHB, the matter is out of its hands. Its focus is on ensuring it can keep up with the Quality of Service (QoS) framework rolled out in May.
In a nutshell, the QoS will impose financial penalties for subpar services from Sept 1 after the trial period ended on Aug 31.
The framework was imposed on the Kuala Lumpur International Airport for a start, with gradual rollout to other airports slated for  2019.
There will be five key performance indicators (KPIs) assessed in September for potential financial penalties. By next year, that figure will rise to 28 KPIs.
Raja Azmi discloses that in preparation for the QoS, MAHB has budgeted an additional RM20 million or so to uplift its service quality levels. That marks a substantial increase to its annual maintenance capex, which is about RM250 million.
Mavcom previously disclosed that the penalties can go up to 5% of an airport's aeronautical revenue, based on a weighted revenue-at-risk percentage attached to each KPI.
The revenue-at-risk percentages are spread across 20 KPIs while another eight will not carry financial penalties, the commission said. For example, unclean washrooms may cost 0.3% of MAHB's aeronautical revenue from the affected airport.
During the shadow period, MAHB was "a bit short" of the requirements on a net basis, though it did outperform on several KPIs, says Raja Azmi.
"There are some where we over-performed, and  some where we fell short. And we are addressing it," he adds.
Save by subscribing to us for your print and/or digital copy.
P/S: The Edge is also available on Apple's AppStore and Androids' Google Play.