This article first appeared in The Edge Financial Daily, on September 5, 2018.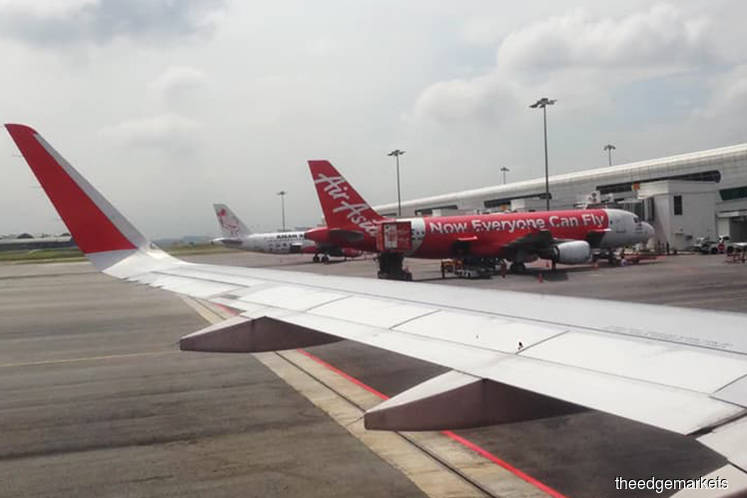 KUALA LUMPUR: Three local airlines — Malaysia Airlines Bhd, AirAsia Group Bhd and Malindo Airways Sdn Bhd — have agreed to expand their domestic flight capacity by 20% during peak festive seasons, in exchange for not having a ceiling price imposed on their airfares, said Transport Minister Anthony Loke Siew Fook.
Loke said the development came after a meeting was held with the chief executive officers of the three airlines yesterday, on the findings of a study done by the Malaysian Aviation Commission (Mavcom) on airfare-pricing patterns of domestic flights during festive seasons.
"We are adopting a fair approach to [both] airline operators and consumers. This is the first time we call them to sit down together to discuss the ways to manage the rising airfares for domestic flights during peak seasons.
"We gave them a choice: Do you want us (the government) to impose ceiling prices or do you want to increase your capacity? They chose to increase their capacity," he said during a press briefing yesterday, adding the airlines will raise capacity based on aircraft availability.
"We don't want to have overcapacity. If there is overcapacity, it is a waste of resources for the airlines. That's why some airlines will have to operate the midnight flight because we cannot disrupt their normal schedule," he said.
The increase in capacity will be done for seven consecutive days before each festival, he said.
This agreement will undergo a trial period this year and next, beginning with the sale of tickets for Chinese New Year on Oct 1. The trial period will include the Hari Raya Aidilfitri season, when ticket sales for that start around February or March next year.
Loke said seven routes have already been identified for the trial during the upcoming Chinese New Year season. They are Kuala Lumpur-Sibu, Kuala Lumpur-Kota Kinabalu, Kuala Lumpur-Kuching, Ipoh-Johor Baru, Johor Baru-Sibu, Johor Baru-Kuching and Johor Baru-Kota Kinabalu.
For Hari Raya Aidilfitri, among the routes involved are Kuala Lumpur-Kota Baru, Kuala Lumpur-Alor Setar, Kuala Lumpur-Kuching, and Kuala Lumpur-Kuala Terengganu.
Loke said the government has decided not to impose ceiling prices on airfares as suggested during the recent parliamentary session, on concerns that the move may affect the overall fare prices on normal days.
Citing Indonesia as an example, Loke said the imposition of ceiling and floor prices on airfares there has unintentionally resulted in higher airfares in general. "The ceiling price introduction could potentially increase airfares during non-peak seasons. We are worried and do not want that to happen," he said.
But if this capacity addition is proved unsatisfactory in bringing down airfares, Loke said his ministry will find other options, including introducing ceiling prices.
The findings of Mavcom's airfare study, presented in a 56-page technical paper, revealed that the average one-way domestic airfare in Malaysia declined to RM214 in May 2018 from RM251 in January 2011.
The study showed that of the 46 domestic routes analysed, the airfares of 39 routes during peak seasons were based on price multipliers of between 0.8 times and three times.
These were consistent with the dynamic pricing practice adopted by airlines globally, where airfares are set based on the demand and market conditions, Mavcom said.