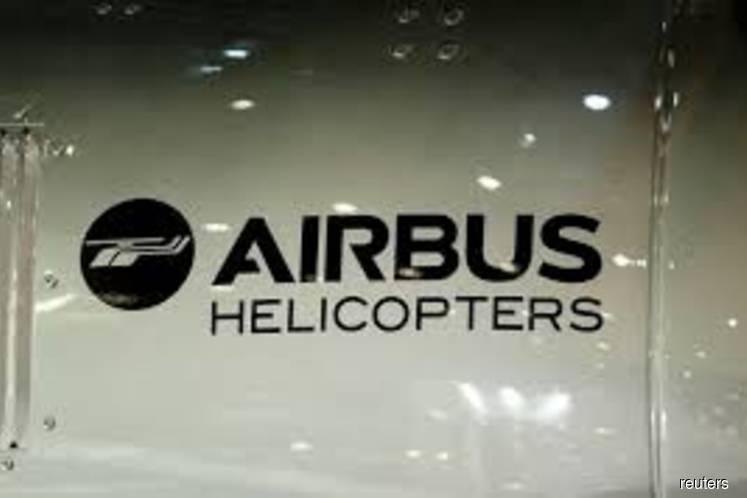 PETALING JAYA (April 5): Airbus Helicopters, the world's leading helicopter manufacturer, is making Malaysia its maintenance, repair and overhaul (MRO) hub in Southeast Asia, following the integration of its Subang facility with its network of MRO facilities in the region.
Chief executive officer (CEO) Bruno Even said the Subang facility was previously offering only MRO services to domestic clients and supported only selected types of helicopters.
He said the type of helicopters supported by the expanded centre will include a wide range of civil and military rotorcraft such as the AS365, H120, H130, H145, H155, H225, H225M and AS555SN Fennec for all customers regionally.
He said given the helicopter industry's positive global prospects in the next 20 years, with a worldwide demand for up to 22,000 helicopters and Asia Pacific accounting for 35% of the demand, Airbus Helicopters planned to position itself in a strategic market like Malaysia.
"The main driver of the whole helicopter market will be Asia and that's important to invest in the capability here and capture the bulk of this growth, as well as to provide the right level of service.
"This is why we consider Malaysia as a key centre in Asia. Airbus have succeeded in developing a strong technical base and competency here, and we want to leverage on it," he told Bernama and the New Straits Times in an exclusive interview here today.
Even is on his maiden visit as CEO to Kuala Lumpur.
With about 50% of the market share in Malaysia and over 20% in Asia Pacific, Airbus Helicopter plans to further expand their market.
The integration of the Subang facility with its MRO network was part of the Airbus Helicopters' commitment to expand its footprint in Malaysia, and offers more products and services to customers around the world.
The facility was also expanded to include the opening of a new helicopter completion and delivery centre, as well as the addition of second flight crew training simulator for the AS365 Dauphin helicopter to the existing H225 full flight simulator.
Airbus Malaysia head of country Raymond Lim said helicopters in the region will be delivered from the new centre in Subang, which is currently at the final stages of completion, pending certification from the Civil Aviation Authority of Malaysia (CAAM).
He expects the new delivery centre, which has the capacity to deliver up to 20 helicopters annually, to be certified by CAAM by month-end.
"We are expecting (to deliver) between 10 to 12 (helicopters) for 2019," Lim added.
Meanwhile, Even said Malaysia is the only country outside of Europe that has a flight simulator for the medium-weight multipurpose twin-engine helicopter AS365 Dauphin.
He said Airbus Helicopters' customers in the military, parapublic and civil sectors will come to Subang for training and the United Arab Emirates Navy have started using the simulator for training since it began operations on April 1. — Bernama