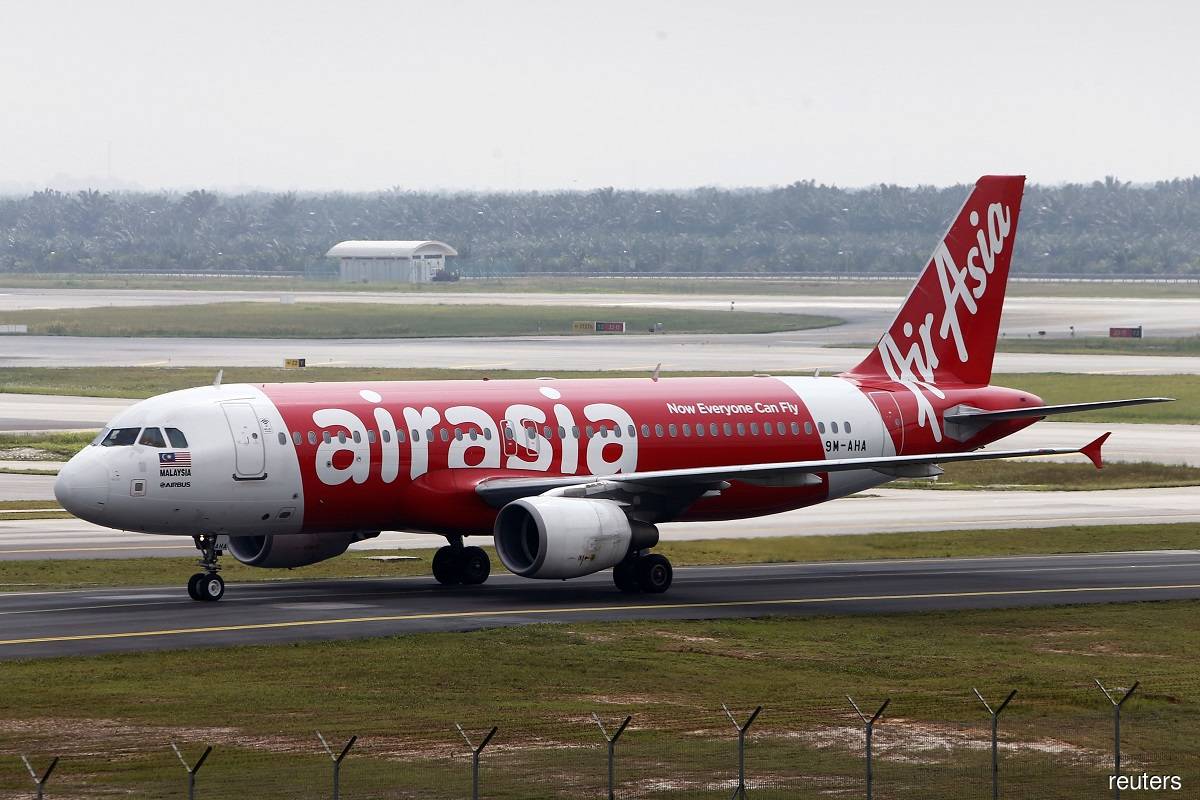 KUALA LUMPUR (Jan 22): As international borders remain close and prospects for the aviation industry remain depressed, AirAsia Group Bhd's plan to raise fresh capital via placement is seen as a critical and necessary move by analysts and fund managers.
TA Investment Management Bhd chief investment officer Choo Swee Kee told theedgemarkets.com that this fund raising exercise is critical and necessary for the health of the company.
While business is expected to recover when the Covid-19 pandemic is contained, he said AirAsia needs the cash now to pay staff, operating expenses and other fixed costs, even as it, like all airlines around the world, is trying to keep cash burning at a minimal as it could not fly freely.
"The key is to survive this difficult period before blue skies can return," Choo said.
He also sees this as the first stage of a multi-stage revitalisation programme for the airline.
"Private placement is probably the easiest and fastest method for a company to raise capital," said Choo, adding there is wide expectation that the airline will undertake a rights issue later.
"We are also not discounting the possibility of other debt instruments such as perpetual bonds. All in, it is expected that the company may wish to raise RM1.5 billion to RM2 billion in capital," said Choo.
Last July, AirAsia announced its intention to raise RM2.4 billion to ease its tight cash flow, of which RM1 billion is to be sourced from financial institutions and the remaining RM1.4 billion from equity.
An aviation analyst who declined to be named said any money going into AirAsia now is good, including via this private placement. 
"The fact that people want to put money into AirAsia is a good sign. However, shareholders that are holding onto AirAsia for longer term need to be aware that there will be a rights issue that needs to be done, as management has guided, in order to recapitalise AirAsia sufficiently," the analyst said.
Having said that, a private placement in this instance is dilutive for the minority shareholders, said the analyst. And risk is that their shareholdings will be substantially diluted going forward, through either debt restructuring or private placement.
Checks on its latest financial statement show that AirAsia has a negative total equity of RM979.78 million as at Sept 30, 2020.
Phillip Capital Management Sdn Bhd chief investment officer Ang Kok Heng said it is inevitable for AirAsia to do this fund raising as the group needs money to remain afloat.
Some quarters, he noted, are saying that AirAsia is losing between RM80 million and RM120 million a month. Assuming AirAsia loses RM100 million a month, this would translate to RM1.2 billion a year.
From this perspective and at this rate, with AirAsia's current market cap of RM2.41 billion, it would mean two years for its value to turn zero, he said.
It also could mean that the RM454.5 million to be raised via private placement could only sustain the company for about up to four months, he noted.
"Of course, there are those that don't agree with this perspective, saying that AirAsia has databases, BIG and other potential businesses that it can tap into," said Ang.
"But be reminded that AirAsia can only tap these potential businesses if it can survive. If the cash flow is so tight that it cannot survive, then it will be meaningless," he said, adding the "key now is how to keep AirAsia alive".
Given the current industry outlook, Ang is of the view that it will depend on a select group of investors who believe in the AirAsia story and its long-term outlook, to pump more money into the budget airline.
Recall back in 2016, both its co-founders Tan Sri Tony Fernandes and Datuk Kamarudin Meranun had injected RM1.01 billion via a private share placement for the group to pare down its debt.
Subsequently, the airline paid out dividends of 64 sen per share in the financial year ended Dec 31, 2018 (FY18), and a bumper dividend of 90 sen per share a year later — being the highest-ever dividend for the low-cost carrier.
This meant the duo, who controlled a 32.5% stake or 1.075 billion shares in AirAsia at the time through Tune Live and Tune Air Sdn Bhd, received a dividend payment of RM967.5 million from the 90 sen per share dividend in FY19 alone.
The difference now, however, is that the aviation industry has been crippled by the pandemic with little international travels. So only time will tell if shareholders will see a repeat of the generous dividend years.