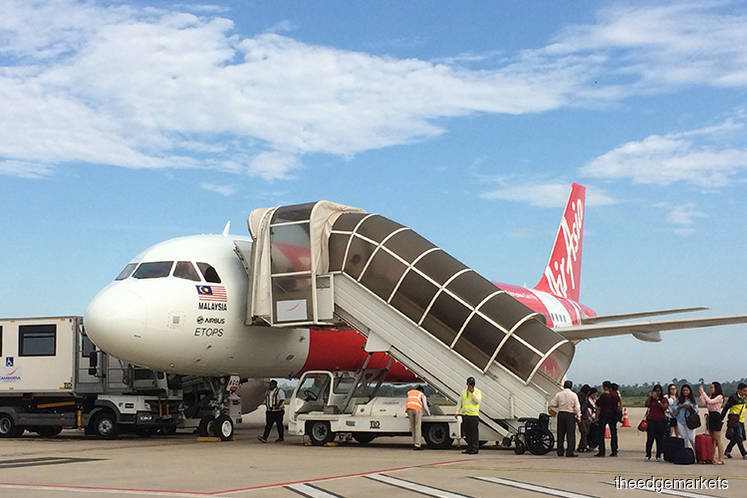 KUALA LUMPUR (Jan 9): AirAsia Group Bhd, which is divesting its aircraft leasing business to entities managed by BBAM Ltd Partnership, said plans to lease five of the aircraft to third party airlines with an enterprise value (EV) of US$173.67 million have been aborted.
In a filing wth Bursa Malaysia today, AirAsia said the leasing of the aircraft will not take place as the agreements have now lapsed.
However, it added that the transfers of the other aircraft and aircraft engines to BBAM units comprising FLY SPA, Incline B SPA and Herondell SPA have been completed.
BBAM is the world's third largest commercial aircraft manager with 400 aircraft under its management.
In March last year, AirAsia announced it was divesting its aircraft leasing business, which is managed by its wholly-owned subsidiary Asia Aviation Capital Ltd (AACL), to BBAM for US$1.185 billion (RM4.62 billion), on the back of an EV of US$2.85 bilion (RM11.1 billion).
AACL had then entered into three agreements to dispose of 84 aircraft and 14 aircraft engines to BBAM, and leaseback 79 aircraft and 14 aircraft engines.
AirAsia shares closed up two sen or 0.67% at RM3 today, for a market capitalisation of RM10.03 billion.