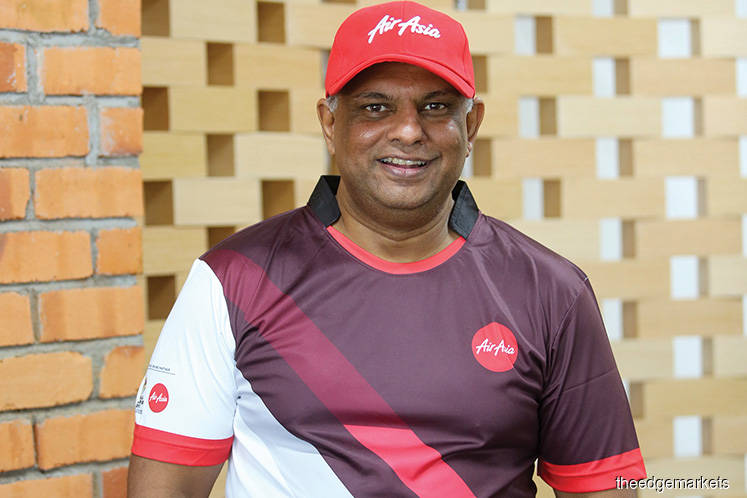 KUALA LUMPUR (Sept 15): Low-cost carrier AirAsia group chief executive officer Tan Sri Tony Fernandes has called upon the Malaysian Aviation Commission (Mavcom) to justify on the equal passenger service charges (PSC) at both terminals of Kuala Lumpur International Airport (KLIA).
 
"How can KLIA1 and KLIA2 have the same charges? How does Mavcom justify that to the public? No aero train worse passengers comfort etc," he said via his Twitter account this morning.
 
It is notable that KLIA2 was built to replace the low-cost carrier terminal (LCCT) which was primarily known as a budget terminal designed with the needs of low-cost airlines in mind.
 
He said Mavcom has to see the success of Langkawi Airport with lower charges.
 
"It's great news. From Macau to the Philippines to Thailand to Japan. Airports are changing. Only Mavcom and Malaysia Airports Holdings Bhd (MAHB), but that will change," he quipped in his Twitter message.
 
The aviation regulator Mavcom, set up in March last year, had revised PSCs last October to standardise the rates for both terminals of KLIA.
The revision, effective Jan 1 this year, increased PSCs for domestic departures at all airports to RM11. PSCs for international departures increased to RM50 for klia2 and RM73 for all other airports, while a new Asean tier was introduced at RM35 for all airports.
However, beginning January next year, the international PSCs at klia2 will be raised further to RM73, matching the rates for international departures at all other Malaysian airports.
On Jan 31, CIMB Research said previously that Mavcom had raised the PSC, but AirAsia was only modestly affected as most of its capacity was within Asean and Asean PSCs only, which had increased from RM32 to RM35.
 
"AirAsia may be affected more significantly next year," the report read.