This article first appeared in The Edge Financial Daily, on February 13, 2019.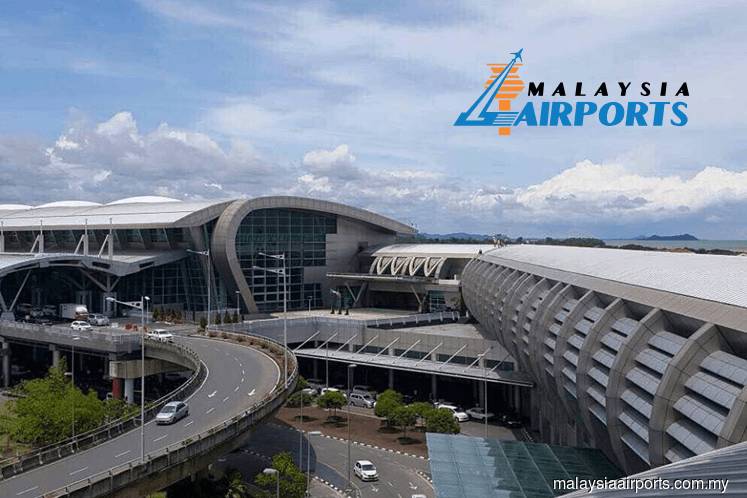 Malaysia Airports Holdings Bhd
(Feb 12, RM7.99)
Upgrade to hold with a target price of RM8.55: Malaysia Airports Holdings Bhd (MAHB) recorded passenger movements of 8.4 million for its Malaysian operation in January 2019, representing a marginal growth of 3.2% year-on-year (y-o-y). This was entirely driven by the domestic segment, which grew 7.1% y-o-y to 3.9 million. We attribute the strong domestic performance to a long stretch of holidays in early February, that is Federal Territory Day (Feb 1) and Chinese New Year (Feb 5-6). The last time we had early Chinese New Year was back in 2017, during which MAHB recorded 3.9 million passenger movements.
 
On the international segment, passenger movements were flat at 4.4 million. In terms of breakdown, the Asean and non-Asean segments recorded passenger movements of 2.1 million and 2.3 million, representing y-o-y growth of -0.8% and 0.7% respectively. We believe the poor showing by the Asean segment, despite the early Chinese New Year, could be due to the aftermath of Lion Air flight 610 crash and earthquake in Lombok and Bali. To a certain extent, we believe the high base in 2018 also played a part in the overall passenger movements. Note that MAHB chalked up a y-o-y growth of 9.4% in the international segment in January 2018.
According to announcement, the average load factor for both domestic and international sectors improved by 1.1 percentage points and 0.4 percentage point to 69.7% and 76% respectively. Central Asia, North America, Northeast Asia and the Southwest Pacific sectors registered growth in passenger movements. Shenzhen Airlines, Indonesia AirAsia, Air Seoul, Xiamen Airlines, China Southern Airlines and Royal Brunei Airlines were among the airlines that recorded a double-digit growth in January 2019.
Istanbul Sabiha Gokcen International Airport's passenger movements increased by 2.6% y-o-y to 2.8 million in January 2019. This was underpinned by a 15.3% growth in the international segment (one million), which more than offset the 3.2% decline in the domestic segment (1.9 million). This was the third consecutive y-o-y contraction since November 2018 for the domestic traffic, signalling the challenging macro environment in Turkey with benchmark interest rate surging to 24%, coupled with a sharp fall in lira.
We are cautiously optimistic about financial year 2019 (FY19) operational outlook after the crude oil price (Brent) fell to US$61.56 (RM251.16) per barrel (from a high of US$86.10 per barrel in October 2018). This would bode well for airline operations, which would indirectly benefit airport operators, as jet fuel price has moved in tandem with Brent and fell to US$75.70 per barrel (from a high of US$99.1 per barrel in October 2018). Moreover, the additional capacity from AirAsia would also enhance FY19 earnings prospects. However, we remain mindful of policy risks, which include the scheduled hike in passenger service charge this month and the proposed implementation of departure levy in June 2019. — TA Securities, Feb 12