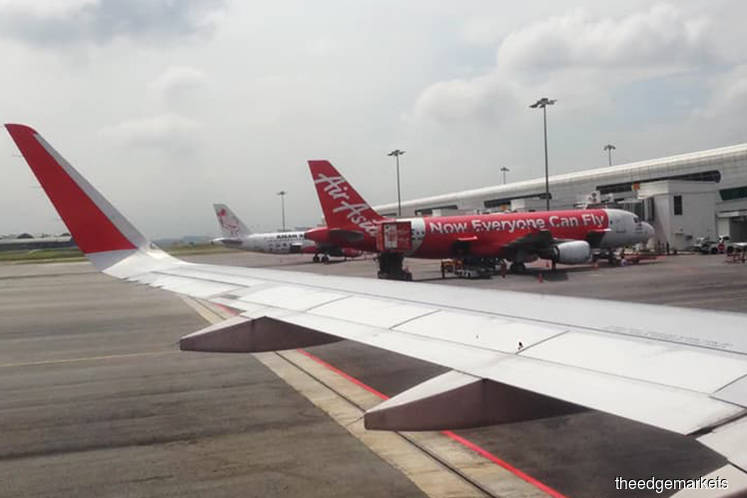 KUALA LUMPUR (Feb 9): AirAsia Group's A320 and A330 fleet will be powered by Airbus' Skywise Predictive Maintenance services.
The service, which will be for existing and future planes, encompasses AirAsia and AirAsia X's fleets across all of the group's subsidiaries in Malaysia, Thailand, India, Japan, Philippines and Indonesia, Airbus said in a statement yesterday.
The five year contract will allow AirAsia's entire fleet to be equipped with a flight operations and maintenance exchanger (FOMAX)— a new on-board data-capture and transmission module — a key enabling component of Airbus' Skywise Predictive Maintenance services.
"The sheer breadth of aircraft information which AirAsia will soon be able to unlock, thanks to Skywise, will be used to gain deep insights, create bespoke recommendations and apply state-of-the-art analytics for enhanced decision-making. 
"In turn, this will allow AirAsia to anticipate, with higher levels of accuracy, the needs for maintenance before an event happens, and thus maximise the operational reliability and utilisation of its aircraft assets," Airbus said.
In the same statement, AirAsia Group chief executive officer Tan Sri Tony Fernandes said: "We eagerly look forward to unleashing the power of Airbus' Skywise big-data analytics and predictive technology to obtain superior operational advantage for AirAsia Group's entire A320 and A330 Family fleets. Skywise will enable us to reach new insights into the operation of our aircraft, optimise our maintenance, engineering and flight operations decision-making, and reduce our costs."
According to Airbus, AirAsia now has around 230 aircraft in service, complemented with an order backlog of 470 Airbus aircraft — which includes 66 A330neos and over 400 320/A321neos that are yet to be delivered.
It said all of these aircraft will also become Skywise-enabled.