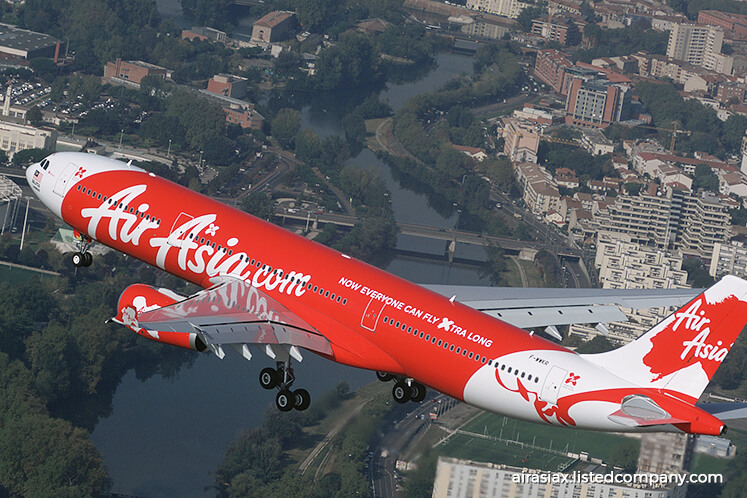 KUALA LUMPUR (July 25): AirAsia X Bhd's operating performance in the second quarter of 2017 (2Q17) trended slightly above expectations despite the period historically being the leanest in any given year, the group said today.
The company continues to stimulate demand to fill up additional capacity injected in 2Q17 by achieving a marked improvement in passenger load factor (PLF) of 80%, up 5 percentage points (ppts) year-on-year (y-o-y), in line with the 26% y-o-y growth in available seat per kilometers (ASK) to 8.45 billion in 2Q17, said AirAsia X in a statement today.
During the quarter under review, AirAsia X Malaysia added frequency to two routes: Kuala Lumpur-Shanghai and Osaka.
AirAsia X Malaysia also added Honolulu to its network during the quarter under review, the airline's maiden service to the US, the group said.
"No new aircraft was added into AirAsia X Malaysia in 2Q17, hence, the fleet size stood at 22 A330s," said AirAsia X.
On the associates, the company said AirAsia X Thailand recorded strong PLF of 92%, an increase of 3 ppts from 89% a year ago, and carried 387,959 passengers in 2Q17, up 26% from the same period last year.
AirAsia X said there is no new route or frequency increase in AirAsia X Thailand's network during the quarter as management was focused on getting the Air Operator's Certificate (AOC) reissued by the newly formed Civil Authority of Thailand (CAAT).
"AirAsia X Thailand has been successfully recertified for its AOC by CAAT on June 12, 2017," said AirAsia X, adding that no additional aircraft was added into AirAsia X Thailand during the quarter under review. Hence its fleet size at the end of June 2017 remained at six.
Meanwhile, the company said AirAsia X Indonesia re-launched its A330s service in May 2017 with daily flights from Denpasar to Mumbai via Kuala Lumpur, and followed by Denpasar to Narita.
The company said AirAsia X Indonesia's operations into Narita began with four flights a week and increased to seven times weekly by the end of June 2017.
AirAsia X Indonesia's fleet size remained at two A330s, bringing AirAsia X Group's total fleet to 30, it added.
Shares in AirAsia X closed down half a sen or 1.27% at 39 sen with 6.98 million shares exchanging hands, giving it a market capitalisation of RM1.62 billion.