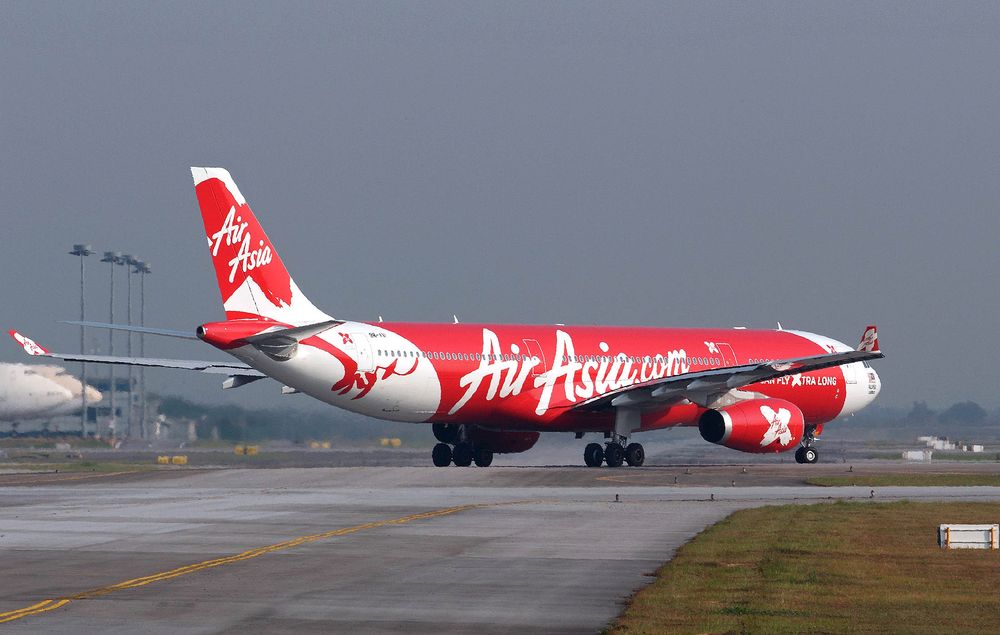 KUALA LUMPUR (Aug 22): Low-cost long-haul carrier AirAsia X Bhd's net loss for the second quarter ended June 30, 2019 (2QFY19) ballooned to RM207.11 million from RM57.46 million recorded in the corresponding quarter last year, which it blamed on a weaker ringgit and the loss on disposal of three aircraft under a sale and leaseback arrangement.
The over four-fold rise in net loss pushed its loss per share (LPS) for the quarter to 5 sen from 1.4 sen previously. Quarterly revenue fell 4% to RM1.01 billion from RM1.06 billion. The disposal loss, its stock exchange filing today showed, amounted to RM72.5 million.
The weaker 2QFY19 pushed its net loss for the first half of FY19 (1HFY19) up over 10 times to RM163.78 million from RM15.96 million a year ago while revenue retreated to RM2.18 billion from RM2.33 billion. Consequently, LPS for the period swelled to 3.9 sen from 0.4 sen in the year-ago period.
Going into the second half of 2019, the long-haul low-cost carrier said it recognises the challenges posed by the weakening of the ringgit against the US dollar, and that amid the global economic backdrop, expects its operating environment to be challenging.
It is also concerned about the implementation of the departure levy, effective Sept 1, saying it may impact air travel demand during the third quarter of 2019 (3Q19), which is seen to be a leaner quarter for the mid-to-long haul segment. But it expects 4Q19 to remain reasonably healthy as management continues to push for efforts to mitigate cost pressures and remains committed to ensure sustainable growth amid the challenging circumstances.
While demand and load factors are expected to remain at healthy levels, it said its average base fare is under pressure due to capacity increases in core established routes, as well as new routes.
"The board is also aware of the slowdown of growth in the tourism sector, especially from the China and Korea market segments. Efforts have been made to mitigate this risk by shifting some of [our] future capacity into other core markets.
"On the fleet planning front, while AirAsia X Thailand is adding up to five aircraft through operating leases in 2019, AirAsia X Malaysia is expected to remain with 24 aircraft as it focuses on maximising aircraft utilisation and realigning [its] business model to ensure continued sustainability and commercial viability in the coming quarters," the group added.
Its shares closed unchanged at 19.5 sen today, valuing the group at RM808.89 million. In the past year, the stock has tumbled over 44%.