This article first appeared in The Edge Financial Daily, on October 10, 2017.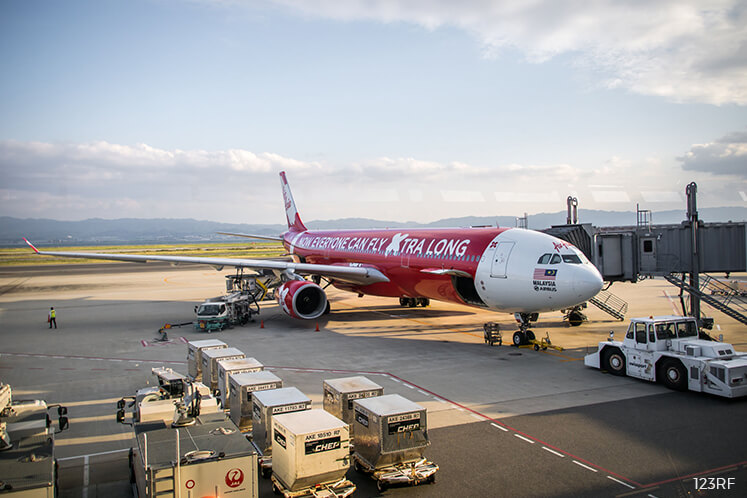 KUALA LUMPUR: AirAsia X Bhd (AAX), which yesterday announced Jeju Island as its third destination in South Korea, also disclosed that it is exploring the east Asian nation as a connecting hub to the US.
Chief executive officer Benyamin Ismail said the budget carrier is planning to speak to the US and South Korean governments on the matter, and check if AAX would enjoy the right to operate fifth freedom flights between these two countries.
"We have to check if there is fifth freedom to do one stop, whether it's Incheon or Busan," said Benyamin. "As it is in Japan, there is unlimited fifth freedom to the [US] west coast. But of course we want to diverse our network, even via Korea."
Noting that there is a significant Korean population living on the west coast, Benyamin added: "When we go to the US — LA (Los Angeles) or San Francisco or [Las] Vegas or wherever we want to go — I think it makes sense to go from Korea because there is a lot of connectivity as well from Korea."
Benyamin was speaking at a press conference to announce AAX's launch of flights to Jeju from Kuala Lumpur yesterday. The low-cost airline will be commencing four-times-a-week flights to the new destination on Dec 12, with promotional all-in fares from RM199 one-way.
"This will provide an additional over 150,000 capacity annually and will be a significant boost to strengthen business and tourism ties between Malaysia and South Korea. We wish to thank the governments and relevant authorities for the tremendous support in making this route launch possible," said Benyamin.
He said that the airline is targeting an 80% load factor and 110,000 passengers for the Jeju flights in 12 months.
"Hopefully, the goal for us is to go from four times [a week] to daily for this route. And if it's really a success, then we will push it up," he said.
"We're [also] looking to increase Incheon to three times daily," he added.
AAX has already announced plans to increase the number of flights to Incheon, located just outside Seoul, from 14 times a week to 18 times, with effect from December.
Benyamin said the carrier is also looking to increase flights to Busan from four to five times a week.
Elsewhere, the AAX chief said flights to Honolulu have "done beyond expectations" with a load factor of about 85%.
"I think for December and January, it's going to be higher. The good thing about that route is I think that we have seen a lot of traffic coming out from the Southeast Asian [region]. If we see this continuing to be at the [current] rate consistently throughout the year, I do see doing a daily flight," said Benyamin.
AAX currently operates four flights a week to the Hawaiian city via Osaka.
Asked if AAX is eyeing any European destinations, Benyamin said: Turkey is an option, but Turkey is also going through a hit now, so we want to slow down a bit. We can use [the] Middle East as a hub for us to go to Europe potentially, but we're not ready yet. Give it another year or so."
Shares in AAX closed 0.5 sen or 1.3% lower yesterday at 38 sen, giving a market capitalisation of RM1.6 billion.