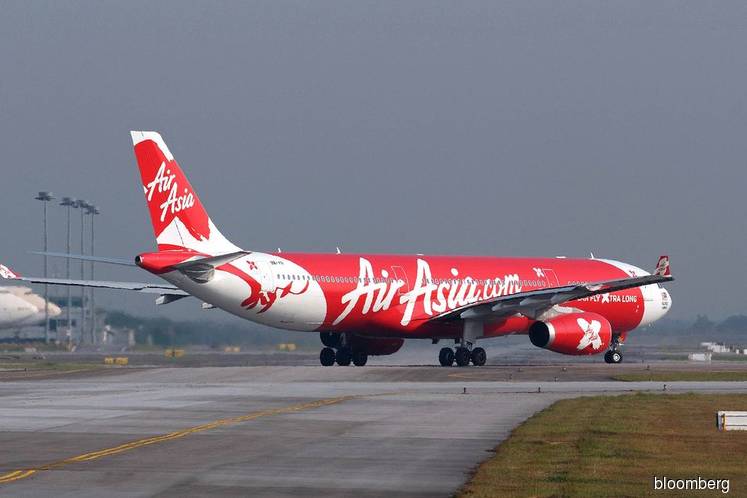 KUALA LUMPUR (July 20): AirAsia X Bhd said today the budget airline had yesterday signed a conditional amendment agreement to the A330-300 purchase agreement dated June 14, 2007 with Airbus S.A.S. The conditional amendment agreement is for AirAsia X's planned purchase of 34 additional aircraft.
AirAsia X told Bursa Malaysia today that AirAsia X is purchasing the additional 34 Airbus aircraft under the A330-900neo type.
"The aircraft shall be delivered to the company between October 2019 and the second half of year 2028. The aircraft shall each be fitted with a set of two Rolls-Royce Trent 7000-72 engines.
"The conditional agreement remains subject to the approval of the board of directors of the company (AirAsia X), and is not legally binding on the company and Airbus until and unless such approval is obtained from the board of directors of the company," AirAsia X said.
Earlier today, AirAsia X co-group chief executive officer Tan Sri Tony Fernandes said via Twitter that the signing of the A330-900neo agreement showed AirAsia X's confidence in Airbus and Rolls-Royce in delivering a fantastic product.
"Many have failed to see what a great plane it is. To our advantage," Fernandes said.
According to Fernandes, AirAsia X's proposed purchase of the additional Airbus aircraft coincides with the airline's plan to be a huge airline. He said the plan includes flight network reorganisation and revenue management.
"There will be pain in the 2nd and third quarters as we have cancelled ineffective routes and business partnerships to focus on a sustainable model. That means going into countries where we will dominate ie Japan, (South) Korea, Australia, China, India and removing peripheral routes where there is no growth in frequency or country.
"Thai AirAsia X has huge potential and will be seeking an IPO soon and Indonesia is going to start growing with a dual-hub strategy. Bali and Jakarta. We will be doing an AirAsia X group structure as well. Last bit of work is fixing the way we do revenue management as it's different from short haul. That's almost complete. Network fixed. Model fixed. Organisation structure fixed. Planes bought. Revenue last bit," Fernandes said.