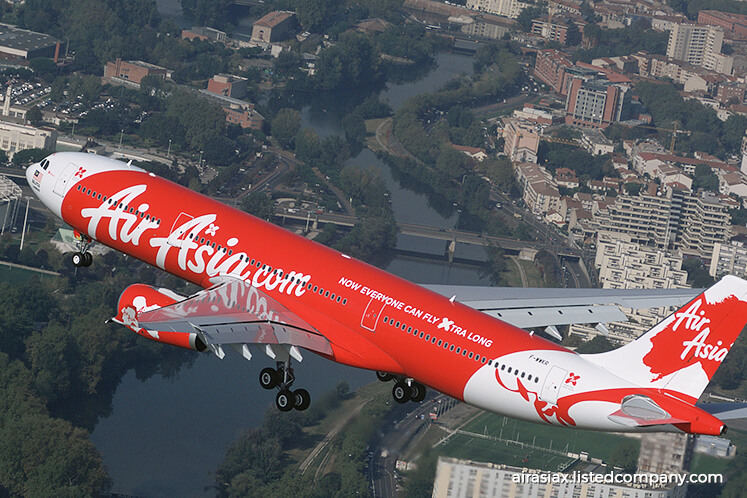 KUALA LUMPUR (Oct 9): Long-haul low-cost carrier AirAsia X Bhd will be the first airline to operate direct flights to Jeju Island, South Korea, from Kuala Lumpur.
Speaking to reporters at a press conference here today, its chief executive officer Benyamin Ismail said the airline will be commencing the flight to Jeju four times weekly starting Dec 12, 2017, with promotional all-in fares from RM199 one-way.
"We are proud to be the only airline to operate direct flights to Jeju, South Korea from Kuala Lumpur, connecting the beautiful island with Malaysia and the rest of Asia and beyond through Asia's LCC hub," said Benyamin.
"South Korea is an important market and we have seen tremendous growth from our existing routes to Seoul and Busan which will now be complemented by our new service to Jeju, saving our guests the hassle of domestic transit to the island province," Benyamin added.
"This will provide additional over 150,000 capacity annually and will be a significant boost to strengthen business and tourism ties between Malaysia and South Korea. We wish to thank the governments and relevant authorities for the tremendous support and making this route launch possible," said Benyamin.
Benyamin noted that for the full year, the airline is targeting an 80% load factor and 110,000 passengers for flights to Jeju.
"We would like to congratulate AirAsia X on this exclusive route connecting Malaysia with Jeju Island. Jeju Island is a destination unlike others with year-round attractions suitable for all types of travellers, be it single or group travellers, families or honeymooners," said the director-general of Tourism Bureau, Jeju Special Self- Governing Province, Lee Seung Chan.
"We are certain that this direct route will boost the tourism arrival for Jeju attracting tourists from not only Malaysia, but also from other countries [which] can now easily connect to Jeju via Kuala Lumpur," Lee added.
In a statement today, AirAsia X said the special promo of all-in fares from RM199 one-way on standard seat and RM899 one-way on award winning Premium Flatbed will run from Oct 10 to 15 this year for travel between Dec 12, 2017 and March 25, 2018, available for booking on airasia.com.
Guests can now make use of AirAsia's Fly-Thru service to connect seamlessly to Jeju from other cities within AirAsia and AirAsia X's extensive flight network with just one additional stop, or utilise the multi-city option to explore Jeju together with Busan or Seoul before flying back to Kuala Lumpur.
At 12.17pm, AirAsia X shares were down 0.5 sen to 38 sen for a market capitalisation to RM1.6 billion.