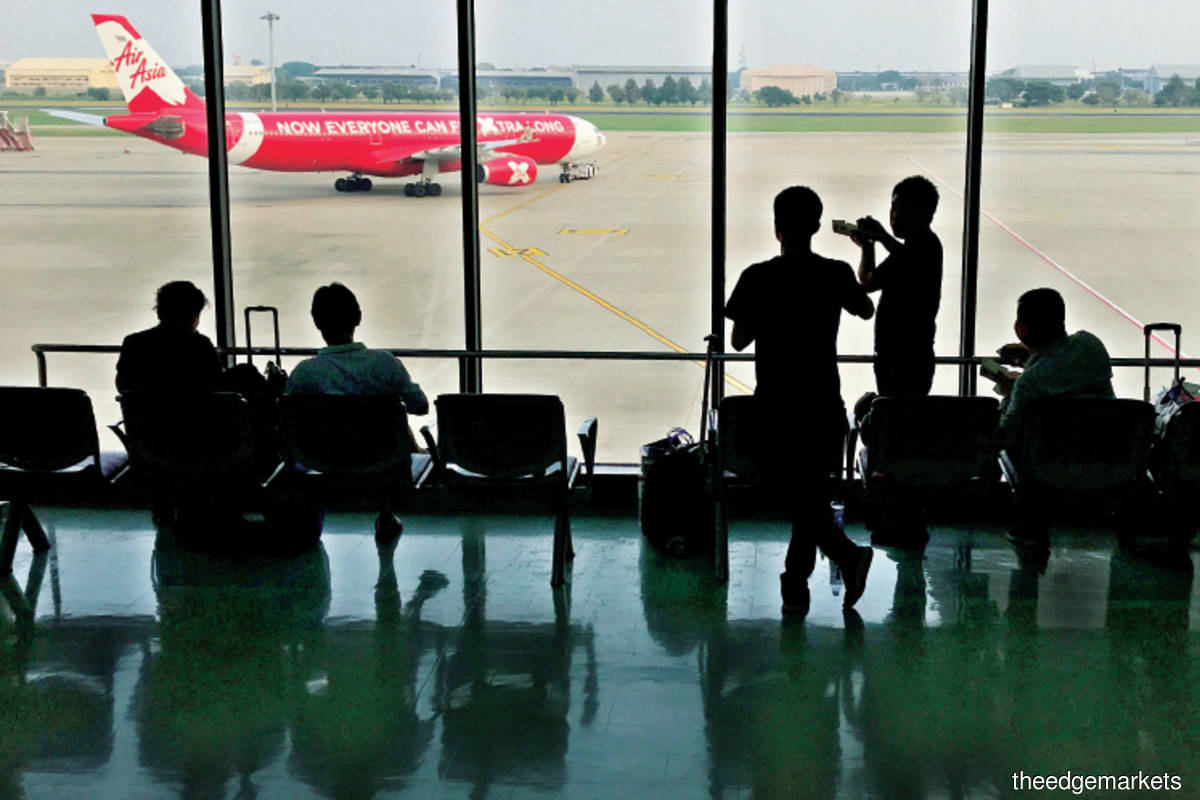 KUALA LUMPUR (Oct 18): In a crucial step to determine its future, AirAsia X Bhd (AAX), the low-cost long-haul affiliate of AirAsia Group Bhd, will hold a meeting with scheme creditors on Nov 12 to vote on its proposed plan to restructure RM63.5 billion of debt.
In its explanatory statement and notice of the court convened meetings to scheme creditors dated Oct 18 seen by theedgemarkets.com, the financially troubled carrier is expected to hold separate meetings for the three classes of creditors — comprising creditors that have security over the assets of AAX including airport operator Malaysia Airports Holdings Bhd and financial institutions (Class A), creditors that have unsecured claims against AAX including engine suppliers and aircraft lessors (Class B) and aircraft manufacturer Airbus Group (Class C) — on the same day.
The proposed debt restructuring requires the approval of at least 75% of the total debt value that votes in each class of creditors. Failure to get creditors' approval for its business restructuring will likely see the carrier becoming insolvent and result in material losses to its stakeholders.
"Under an assumed liquidation scenario of AAX, the estimated recovery for the creditors of AAX is nil," AAX warned in its explanatory statement.
The Kuala Lumpur High Court recently gave AAX until March 17 next year to hold a meeting of creditors to consider the proposed debt restructuring.
Under its debt restructuring plan, the carrier is aiming to reconstitute RM63.5 billion of its debt into an acknowledgement of indebtedness for a principal amount of up to RM200 million by shaving off 99.9% of its issued share capital, as well as a proposed share consolidation of every 10 existing shares in AAX into one share.
It is also proposing a renounceable rights issue of new shares to raise gross proceeds of up to RM300 million from its existing shareholders, as well as a proposed issuance and allotment of new AAX shares to raise another RM200 million.
According to AAX's explanatory statement, all aircraft lessors are provided with two options — to either continue leasing its aircraft to AAX on new leasing terms or to accept the termination of the lease pursuant to the scheme upon which the relevant aircraft will be returned to the lessor. There are currently 29 aircraft leased from lessors. It had RM444.32 million in outstanding amounts owing to lessors for lease rentals and end of lease payments as at June 30, 2020.
As of Oct 8, 2021, two lessors, namely International Lease Finance Corp and Sky High I Leasing Co Ltd, have exercised or indicated an intention to exercise their right to terminate the leasing arrangements under the existing documents with AAX and have their respective aircraft returned to them, according to AAX.
"They have also indicated their support for the scheme and to vote in favour of it. With respect to the lessors who have not exercised their right to terminate, these lessors are evaluating their options under the scheme and AAX expects to receive similar support in due course," said the carrier.
Among the scheme creditors, BNP Paribas, Singapore Branch (in its capacity as Security Trustee for UK Export Credit Guarantee Department), Honeywell International Sdn Bhd, Société Air France, Thales Solutions Asia Pte Ltd and Bridgestone Aircraft Tire Co (Asia) Ltd have indicated their support for the scheme and to vote in favour of it, it added.
"For all other business or commercial scheme creditors with whom AAX has had business relationships but has not commenced discussion and/or negotiations as at the date of the explanatory statement due to time constraints or otherwise, AAX is open to continuing business relationships and will be in a position to negotiate new business terms and agreements based on the requirements of AAX and subject to prevailing market terms and conditions and circumstances at the relevant time, if and when the scheme is approved by the scheme creditors and sanctioned by the High Court," said AAX.
If AAX's proposed debt restructuring scheme is approved at the creditors' meeting, it will then seek the High Court's sanction to the proposed scheme.
For the 18-month financial period ended June 30, 2021, AAX had negative shareholders' funds of RM31.53 billion and its current liabilities of RM32.65 billion exceeded current assets of RM0.39 billion by RM32.26 billion. Its accumulated losses stood at RM33.06 billion.
Shares in AAX closed up 0.5 sen or 5.26% at 10 sen last Friday (Oct 15), valuing the carrier at RM414.81 million. Its share price has risen 25% year to date.