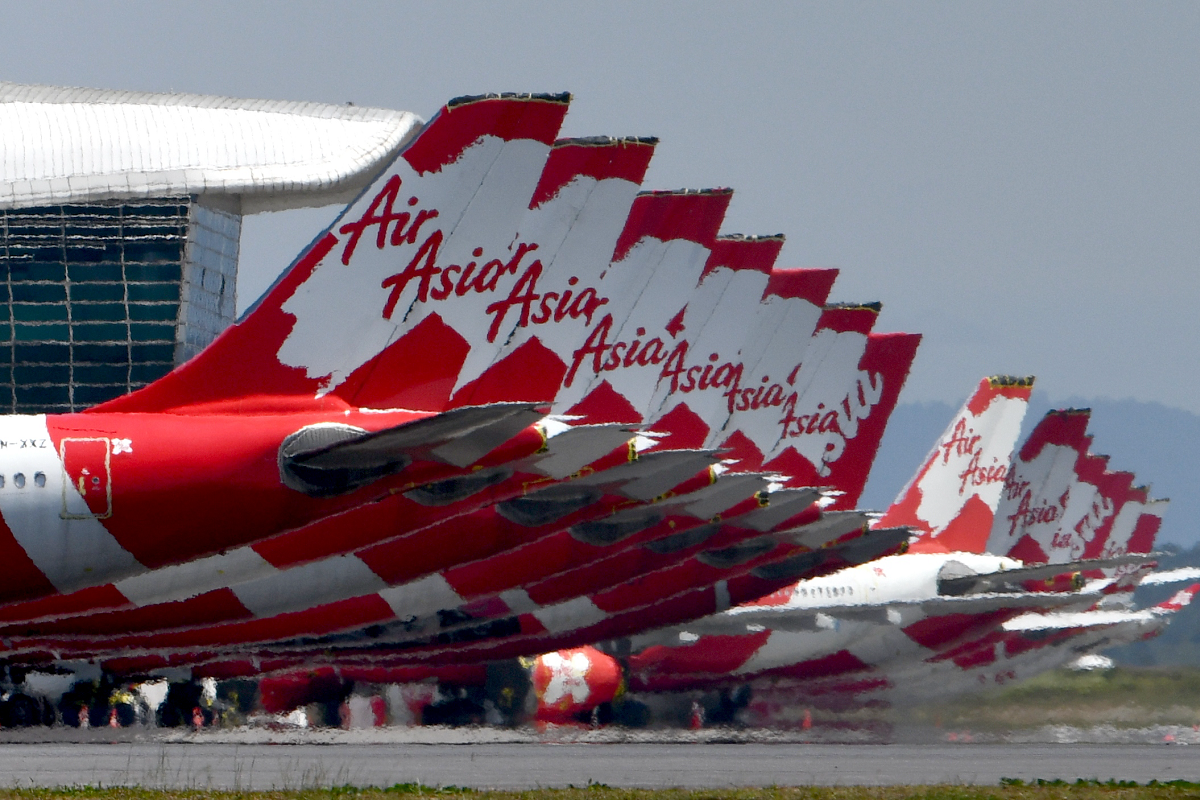 KUALA LUMPUR (June 17): The High Court today allowed a nine-month extension of the restraining order on 15 of AirAsia X Bhd's (AAX) creditors over its restructuring exercise.
The application was allowed by Judicial Commissioner Ong Chee Kwan in an online hearing, after 14 of the creditors had no objections to the extension sought by the airline, while the remaining creditor was agreeable to only a three-month extension.
Ong ordered the airline to report back within six months over its proposed debt restructuring scheme.
AAX was represented by lawyers S Suhendran and Gopal Sreenevasan.
On March 17, Ong had granted a restraining order for three months on the creditors.
The creditors comprise BOC Aviation Ltd, Malaysia Airports (Sepang) Sdn Bhd, Macquarie Aircraft Leasing Services (Ireland) Ltd, Sky High Leasing Co Ltd, International Lease Finance Corp, KDAC Aircraft Holding 4 Ltd, Jerdons Baza Leasing 1048 Designated Activity Co, Jerdons Baza Leasing 1066 Designated Activity Co, Jerdons Baza Leasing 1075 Designated Activity Co, Lavender Leasing One Ltd, Lavender Leasing Two Ltd, BNP Paribas Singapore, Awas 1533 Ltd, Awas 1549 Ltd and Airbus S.A.S.
Last October, AAX announced a debt restructuring scheme with unsecured creditors of the group, entailing a restructuring of about RM63.5 billion of debts to be reconstituted into an acknowledgement of indebtedness by AAX for a principal amount of up to RM200 million.
"Any balance in excess of the above-mentioned reconstituted amount and all other sums after the cut-off date as at June 30, 2020 arising from these debts (including interest, penalty interest etc) shall be waived," AAX said in a stock market filing at the time.
July 15 fixed for case management in AAX's bid to set aside UK judgment  
In another development, the High Court today fixed July 15 for case management to consider setting the hearing date for AAX and AAX Leasing Two Ltd's application to set aside a UK judgment obtained by BOC Aviation.
Deputy registrar Siti Faraziana Zainuddin asked the parties in the suit to file their submission-in-reply by July 12.
Lawyer Kwan Will Sen of Lim Chee Wee Partnership appeared for BOC Aviation.
Initially, the court was scheduled to hear the application today but the hearing was deferred due to the movement control order.
The summary judgment obtained by BOC Aviation compels AAX and AAX Leasing Two to pay the creditor US$23.37 million (RM96.84 million). The judgment was meted out by the High Court of Justice, Business and Property of England and Wales in November and has been enforced in the Malaysian courts since Dec 7.
The US$23.37 million comprises US$22.97 million (inclusive of interest to June 30, 2020) claimed in the proceedings, and US$401,386.85 in respect of interest between July 1 and Nov 6, 2020. AAX and AAX Leasing Two were also ordered to pay costs of £75,000 to BOC Aviation.