This article first appeared in The Edge Malaysia Weekly, on November 15, 2021 - November 21, 2021.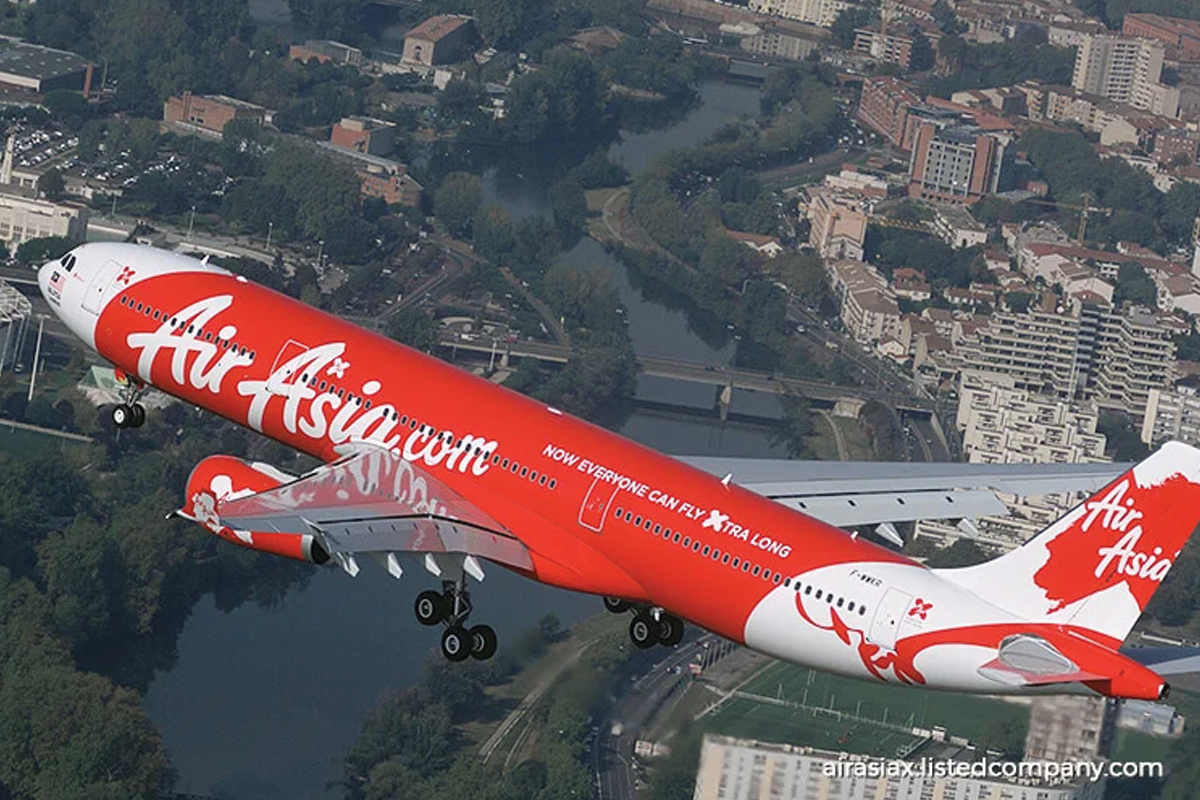 AIRASIA X Bhd's (AAX) RM33.65 billion debt restructuring plan was overwhelmingly approved by its creditors last Friday, allowing the low-cost, long-haul affiliate of AirAsia Group Bhd to rebuild its operations with a clean slate.
The near-unanimous vote came as a surprise to AAX, given the criticism it had received from certain quarters over the massive haircuts its creditors have to take under the debt restructuring, with some calling for it to be liquidated.
The next step is to get the High Court to sanction the debt restructuring plan, and a hearing is expected within 25 days. After that is done, the airline will then execute a plan to restructure its business and raise fresh funds to bolster its balance sheet.
The airline, which is technically insolvent, as its current liabilities of RM34.56 billion exceeded its current assets by RM34.21 billion as at June 30, 2021, faces one of its biggest challenges in its 13-year history as the Covid-19 pandemic wreaks havoc on the global travel industry, forcing airlines to ground most of their fleet, lay off employees and seek financial help from governments and investors.
Last Friday, all three classes of AAX's creditors overwhelmingly agreed to take just 0.5% of what they were owed despite not being offered any equity in the airline. Across all three classes, 99% of all creditors voted in favour of the scheme.
The three classes of creditors consist of those that have security over the assets of AAX such as airport operator Malaysia Airports Holdings Bhd and financial institutions (Class A); creditors that have unsecured claims against AAX, including engine suppliers, aircraft lessors, travel agents and passengers (Class B); and aircraft manufacturer Airbus Group (Class C).
The total amount owing to the three classes of creditors stood at RM33.65 billion. Of the total, RM485.24 million is owed to Class A creditors, RM14.14 billion is payable to Class B creditors and the remaining RM19.03 billion is owed to Airbus alone.
Under the restructuring plan, they will see their outstanding dues being written off by a whopping 99.5% to RM168 million. This effectively reduced the airline's net gearing to zero. As at June 30, 2021, it was sitting on a net debt of RM6.7 billion while it had a shareholders' equity deficit of RM33.58 billion.
Following the completion of the debt restructuring, however, AAX has proposed that Class A and Class B creditors be entitled to receive a portion of the airline's profits for the financial years ending 2023 to 2026. The payout pool constitutes 20% of earnings before interest, taxes, depreciation, amortisation and restructuring or rent costs (Ebitdar) in excess of a RM300 million threshold, uncapped, to be shared pari passu among all the Class A and Class B creditors. However, the amount allocated by AAX for the profit-sharing entitlement is unsecured in nature.
The approval comes just over a year after AAX proposed a restructuring of RM63.5 billion of debts to be reconstituted into an acknowledgement of indebtedness of up to RM200 million. The RM63.5 billion figure was reduced to RM33.65 billion after a proof of debt exercise conducted by AAX to determine and finalise the list of scheme creditors and the value of their scheme amount. AAX deputy chairman Datuk Lim Kian Onn has been leading the negotiations with lessors and creditors over the restructuring plan to keep the airline flying.
With creditors' approval for its debt restructuring plan, it gives AAX the chance to start again with a clean slate, as the scheme creditors will have no further claims against the airline with respect to the outstanding accrued liabilities and termination claims owing to it. All existing contracts or agreements entered into by AAX with scheme creditors will also be terminated.
For the 18 months ended June 30, 2021 (FPE2021), AAX's net loss widened by 5,081% to RM33.69 billion, from RM650.32 million, for the 12 months ended Dec 31, 2019 (FY2019). On Dec 2 last year, it changed its financial year-end to June 30, from Dec 31. On Oct 29, it slipped into Practice Note 17 status after its external auditor Messrs Ernst & Young PLT expressed a disclaimer of opinion on its audited accounts for FPE21.
AAX has already cut 1,416 jobs, following a downsizing exercise in 2019 and now employs 948 people.
What's next?
Last Friday, AAX said once its debt restructuring plan has been sanctioned, it will embark on its recapitalisation, which it expects to complete in the first quarter of 2022. This includes a corporate restructuring that entails a reduction of 99.9% of the issued share capital of AAX to RM1.53 million, from RM1.534 billion, resulting in a credit of RM1.533 billion, which will be used largely to offset its accumulated losses, as well as the consolidation of every 10 existing AAX shares into one share.
The airline will also raise up to RM500 million via a rights issue and share subscription.
According to a spokesman for AAX, cargo will be a big part of its business going forward. "Cargo revenue amounted to RM180 million in FY2019, but we expect it to grow multiple times that," he says, adding that airfreight rates are expected to remain elevated for the next three to four years.
"AAX currently operates four wide-body Airbus A330s for its regional cargo flights, with a further two to be operational by year-end. It has begun operating dedicated belly cargo flights for several of the largest global freight companies, with ongoing discussions for belly cargo agreements on passenger or cargo combination flights when borders reopen," the airline said in a statement on Friday.
Under its revised business plan, AAX will focus on low-cost medium-haul flight operations within the five- to eight-hour range, growing yield instead of market share. Subject to the reopening of borders by the various countries, the airline plans to gradually resume flights to primary cities in Australia, China, Taiwan, Japan, South Korea, the US (via Japan) and India. It plans to resume operation to all destinations in selected markets by end-2022.
AAX's substantial shareholders include Tune Group Sdn Bhd, AirAsia Bhd and AirAsia co-founders Tan Sri Tony Fernandes and Datuk Kamarudin Meranun. They collectively own 43.22% in the airline.