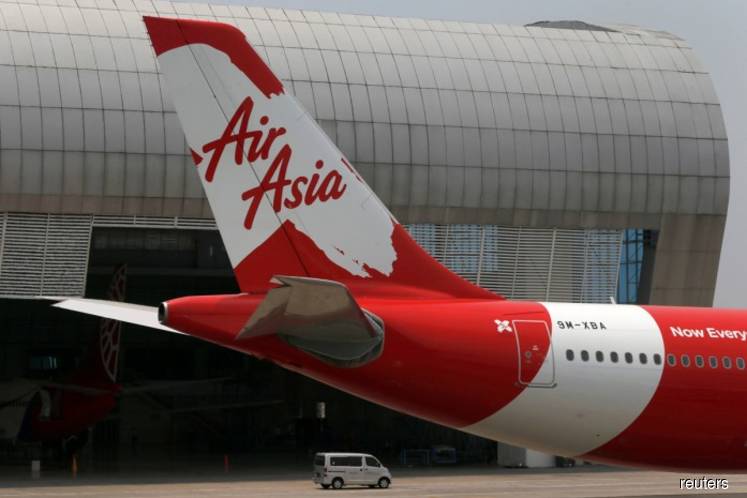 KUALA LUMPUR (July 27): AirAsia X Bhd (AirAsia X Malaysia) recorded a 13% increase on-year in passenger count in the second quarter of 2018 (2Q18), as it moved away from single-route countries to increase flight frequencies in core markets.
The increase in passenger count — to 1,568,578 passengers in the quarter — surpassed the 6% y-o-y increase in AirAsia X Malaysia's average seat kilometers (ASK) capacity, as fleet size remained at 22 Airbus A330s. 
In the quarter, AirAsia X Malaysia saw passenger load factor (PLF) rise one percentage point year-on-year (y-o-y) to 81%, despite the seasonally weak quarter and a reduction of international flights from Malaysia during the 14th General Election (GE14) season in May.
In the same period, it halved flights 7 times weekly from 14 times previously to Beijing, China. Also introduced was a flight to Kaohsiung, Taiwan, while the route to Tehran, Iran was cancelled as part of the core-market strategy, it said in a statement today. 
Beginning April this year, AirAsia X Malaysia increased its flight frequency in core routes like Taipei, Taiwan and Busan, Korea, "encouraged by strong demand and in line with the company's long term strategy of market dominance".
"Despite pressure on yield and load factor in the short term, the Company is confident of ramping up PLF, in line with the strong demand," AirAsia X said.
AirAsia X Thailand also saw passenger count increase by 25% on-year to 483,595, with a healthy PLF of 91%, as it added an additional aircraft for a total of 7 plans in the quarter under review.
The Thai unit's flight frequency to Tokyo were increased in the quarter, while a daily flight to Sapporo, Korea was introduced in April, the company added.
Additionally, AirAsia X Indonesia saw a 20% y-o-y increase in PLF to 78% in 2Q18, with a total passenger count of 134,173 passengers, while fleet size remained unchanged at 2 planes. 
"On network, AirAsia X Indonesia cancelled their route to Mumbai via Kuala Lumpur in April 2018, and had embarked on a dual-hub strategy, now flying to Tokyo (Narita) from both Bali (Denpasar) and Jakarta," the statement said.