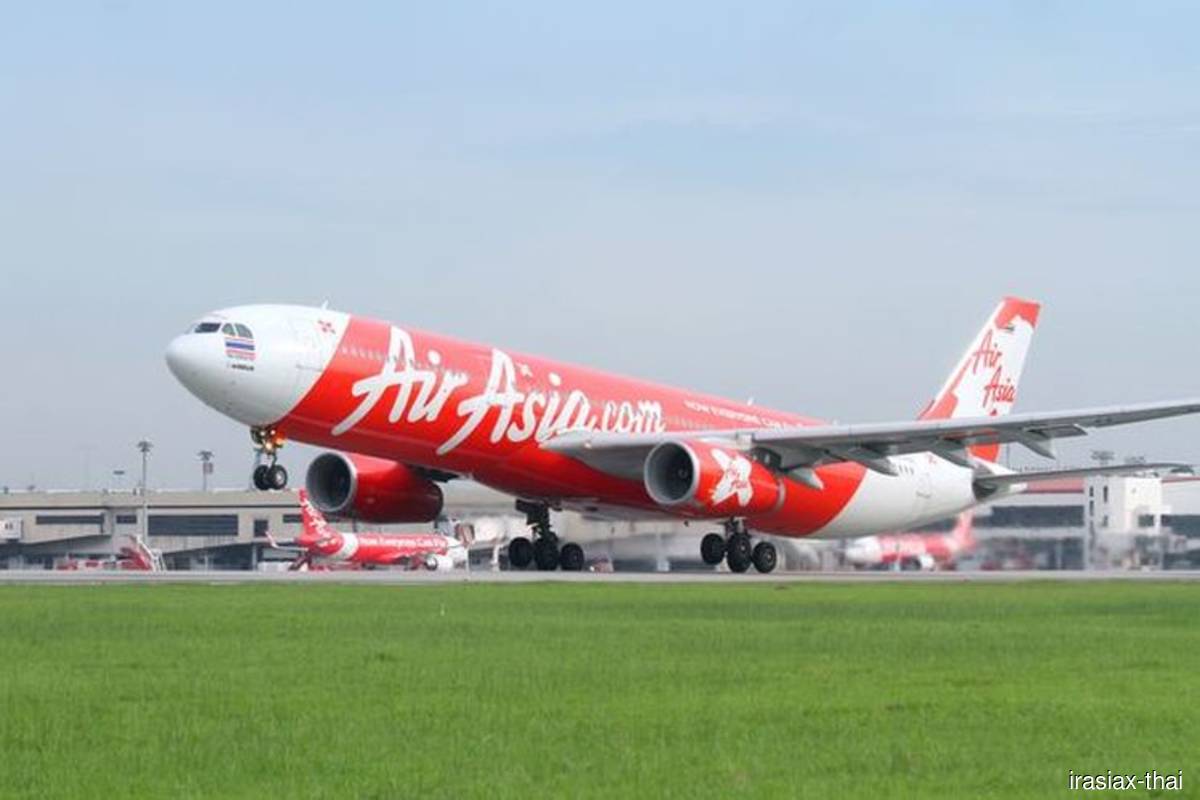 KUALA LUMPUR (Dec 15): AirAsia X Bhd's (AAX) share price fell about 10% in morning trade on Bursa Malaysia today after the long-haul budget airline announced yesterday, among others a proposed rights issue of new shares and revision of a planned reduction of the company's issued share capital.
At 9.01am today, AAX was down one sen at 9.5 sen.
At 9.5 sen, AAX had market value of about RM394.25 million.
AAX saw some 25 million shares traded.
Yesterday, AAX said in a filing with Bursa that it had proposed to undertake the renounceable rights issue of new shares in AAX to raise gross proceeds of up to RM300 million.
AAX also announced its proposed issuance and allotment of new AAX shares valued at up to RM200 million for subscription by, among others, a special purpose vehicle (SPV) incorporated by Datuk Lim Kian Onn.
Lim is AAX's deputy chairman.
In a separate filing, AAX said the company had proposed to revise the planned reduction of 90% of its issued share capital to 99.9%.
"Arising therefrom, the proposed share capital reduction will entail a reduction of the issued share capital of the company of approximately RM1.53 billion (from RM1.53 billion to RM1.53 million). The credit arising from the proposed share capital reduction of RM1.53 billion will be used to offset accumulated losses of AAX," the company said.
Today, MIDF Amanah Investment Bank Bhd's research team wrote in a note that AAX's bold proposals for fundraising and an amendment to its planned share capital reduction exercise are exactly the kind of potent "cure" for the company's current situation as the aviation industry contends with the impact of global Covid-19 pandemic-driven restricted movement policies to curb the outbreak.
The research team said MIDF believes extraordinary situations call for extraordinary measures. 
The research team maintained their target price (TP) for AAX shares at five sen.
"[Its share] price has retraced significantly; but [we] maintain 'sell'. The airline industry is expected to continue to be adversely impacted by the ongoing development brought upon [by] the Covid-19 pandemic, and we reiterate our view that passengers carried are bound for a temporary decline during the virus outbreak, and a prolonged recovery of the industry is a non-exaggeration. 
"The operational environment is then further exacerbated by the financial conundrum that AAX is currently facing.
"We believe that the price appreciation [of AAX shares] is premature, buoyed by market euphoria surrounding the vaccines news," the research team said. 
Meanwhile, Public Investment Bank Bhd maintained its "underperform" call for AAX shares with an unchanged TP of one sen, pending more details of the entitlement basis and issue price of the rights issue, its analyst Nur Farah Syifaa' Mohamad Fu'ad wrote in a note today.