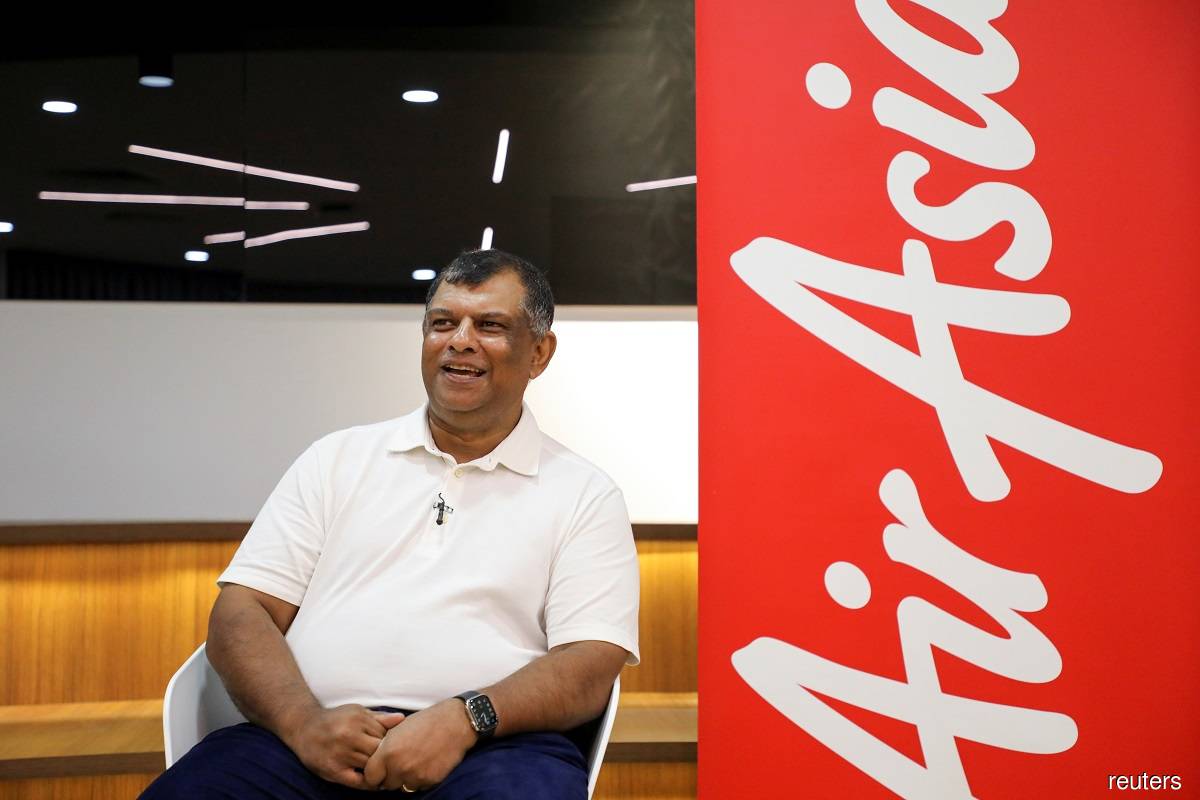 KUALA LUMPUR (Sept 29): "AirAsia will survive," AirAsia Group Bhd founder Tan Sri Tony Fernandes said as he described the budget airline staff's "will to win" as phenomenal at a time when the Covid-19 pandemic grounds about 98% of air travel, The Irish Times reported.
"But there is only one thing you can do in this life, and that is to fight right back, and that's the challenge. You have to regroup, rebrand, re-pivot, re-everything really, and come back stronger," Fernandes was quoted as saying in a video-link interview to the EY Entrepreneur of the Year CEO Retreat yesterday.
Fernandes said that among the four air travel segments comprising the long-haul, short-haul, business and leisure divisions, he belived the one that was going to recover the fastest was short-haul flights.
Fernandes was quoted as saying "we live in too globalised a world" for air travel not to recover.
"In Ireland's case, you're more likely to go to Spain than to Asia or America.
"I think business travel is going to be affected for a while. People are beginning to question whether there is a need for it with Zoom and all of these things, but it will come back," he said.
It was reported that Fernandes predicted that current barriers to travel would ease.
"A vaccine will come, treatments will come and tests will be quicker. So travel will come back; we are too globalised a world for it not to," he said.
On Bursa Malaysia today, AirAsia Group shares were traded unchanged at 67.5 sen at 3.32pm for a market capitalisation of about RM2.25 billion.
The stock saw more than six million shares traded so far today.