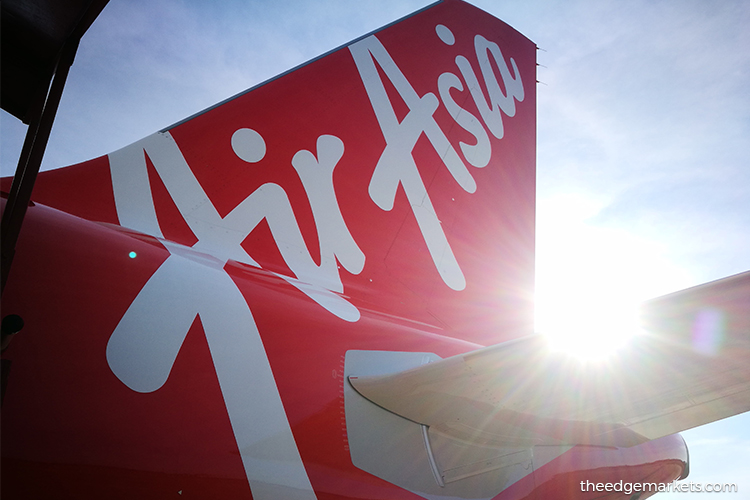 KUALA LUMPUR (May 14): AirAsia Bhd and AirAsia X Bhd have filed a judicial review challenging the Malaysian Aviation Commission (Mavcom) for declining to decide on the disputes between Malaysia Airport (Sepang) Sdn Bhd (MASSB) and the airlines with regard to the passenger service charge (PSC) and alleged poor level of service at klia2.
The low-cost airlines said Mavcom has a statutory duty to decide on the dispute once mediation between parties has failed, or is deemed to have failed, based on the Mavcom Act.
"The refusal to decide on the disputes is therefore contrary to Sections 74 to 78 of the Mavcom Act," the airlines said in a statement.
AirAsia and AirAsia X are seeking an order of mandamus to compel Mavcom to adjudicate on the disputes between them and MASSB in accordance with its statutory duty.
MASSB is a wholly-owned subsidiary of Malaysia Airports Holdings Bhd.
In a responding statement, Mavcom said it noted that a judicial review application against itself had been filed by AirAsia and AirAsia X.
"We have yet to be served with any legal documentation on this matter and (are) therefore unable to provide any comment at this time," Mavcom said.
AirAsia pointed out that MASSB has filed several court actions, including defamation against the AirAsia group's top executives, demanding that the airlines pay the uncollected amounts of PSC to them.
However, AirAsia and AirAsia X have refused to collect the increased charges from passengers, maintaining that it is unjustified due to the poorer levels of service at klia2.
Both airlines had applied to strike out MASSB's actions as well as made a claim of RM480 million against MASSB for damages incurred as a result of the alleged poor service at klia2.
Shares of both AirAsia and AirAsia X closed unchanged today at RM2.53 and 22 sen respectively.