This article first appeared in The Edge Financial Daily, on March 13, 2019.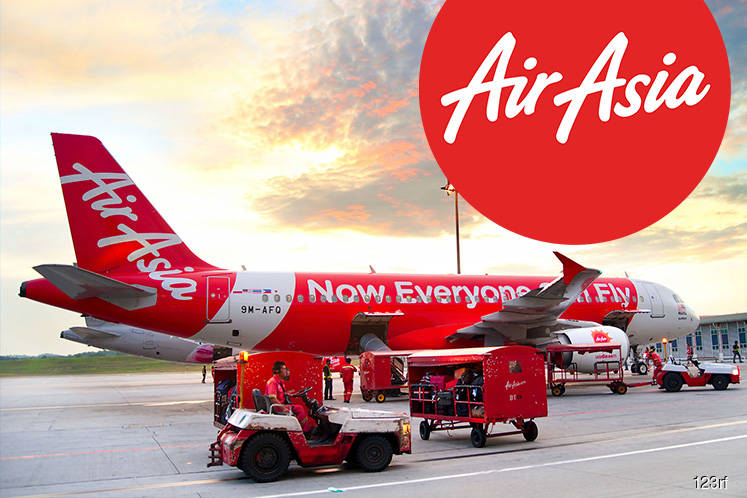 KUALA LUMPUR: AirAsia Group Bhd is looking at several implementations of blockchain or distributed ledger technology in its operations, from tokenising its loyalty points programme under AirAsia BIG Loyalty, to tracing and tracking aircraft parts.
AirAsia deputy chief executive officer (CEO) Aireen Omar said the airline was curious when it started looking into blockchain about two years ago, when digital assets' value reached an all-time high during the initial coin offering (ICO) craze.
"Most people were looking at blockchain from the ICO angle but we saw other opportunities in terms of decentralisation and we saw three use cases. Naturally, the first use case was looking at how we can tokenise our loyalty points," she said during a panel session at the Digital Innovation Conference organised by the British Malaysian Chamber of Commerce here yesterday.
By tokenising its loyalty points, the group hopes the points can be used in various marketplaces. Aireen said the airline aims for its loyalty points to be somewhat of a digital currency for Asean, given the group's strong presence in the region.
"We are looking at cryptocurrency but one backed by economic purpose and a real regional use case, as opposed to just speculation like what we have seen in previous ICOs," she added.
Secondly, she said AirAsia is looking at building a collaborative platform or a marketplace for the aerospace industry, relating to the maintenance of aircraft parts.
By using blockchain, the group could be more efficient operationally as it allows the tracing of aircraft parts in use, as well as their status and well-being. This would help in ensuring on-time performance and reducing on-ground time, she said.
"This is a very interesting use case that actually covers not just the airlines, but also the original equipment manufacturers and many other important stakeholders across the value chain."
This also works in favour of aviation regulators such as the Department of Civil Aviation and the Malaysian Aviation Commission, she said, as it would be easier for them to trace the records of aircraft and their components.
AirAsia is also looking to use blockchain to increase efficiency of the cargo business, where there are many cases of fraud, Aireen said, given the number of middlemen taking advantage of pricing differences.
She said the technology can be used to open up the process and increase transparency in real-time pricing and better traceability of goods.
"There will be some operational challenges concerning new technology. We are still trying to understand how best to proceed. There are some areas where the regulatory requirements are not very clear."
Meanwhile, she said AirAsia aims to be more than just an airline, targeting to get more involved in e-commerce, leveraging on the data it has accumulated on its passengers' behaviours.
"We have about 100 million passengers a year and we know the trends of our passengers — their interests and so on. So, why just stick to flying? We can use the data to make their journeys more pleasant and seamless, from when they book their flights to arriving at their destinations."
During the panel discussion, NEM Malaysia Sdn Bhd investments and strategy director Jasmine Ng said while investments to explore blockchain's implementation in businesses could be costly, she said there is a huge potential upside.
NEM Malaysia offers consultation on implementing blockchain in public and private institutions, small and medium enterprises, and also among individuals.
"Given blockchain is an entirely new operating system, there will definitely be costs when businesses want to plug in. However, there is a potential of opening up new revenue streams that businesses can take advantage of, ahead of their competitors.
"The technology is not fully mature yet but even in its nascent state, we can already see its potential. As people get creative in applying the technology, new industries and economic pillars will be created," she said.
The Edge is the media partner for the British Malaysian Chamber of Commerce's Digital Innovation Conference.