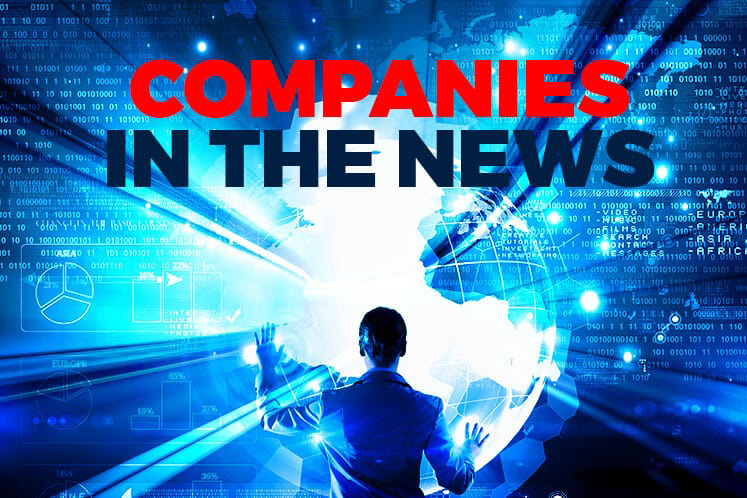 KUALA LUMPUR (July 8): Based on corporate announcements and news flow today, stocks in focus on Thursday (July 9) may include: AirAsia Group Bhd, Sime Darby Plantation Bhd (SDP), Muar Ban Lee Group Bhd, Cymao Holdings Bhd, Nationwide Express Holdings Bhd, Focus Dynamics Group Bhd, SEG International Bhd (SEGi), Minetech Resources Bhd, Wintoni Group Bhd, Silver Ridge Holdings Bhd and PDZ Holdings Bhd.
Despite the fact that AirAsia Group Bhd has triggered the prescribed criteria of Practice Note 17 (PN17), the airline reassured that it will not be classified as PN17 in line with the PN17 relief measures implemented by Bursa from April 17 this year until June 30, 2021.
Meanwhile, sources said AirAsia is considering raising about RM1 billion through a rights issue and weighing the option of raising additional funds via the sale of stakes in its digital and cargo units in order to further strengthen its financial position.
Sime Darby Plantation Bhd (SDP) said it intends to engage with Liberty Shared to further understand the latter's allegations in detail in order to conduct a thorough and immediate investigation, as the allegations were submitted to the US Customs and Border Protection without soliciting any feedback from SDP.
Muar Ban Lee Group Bhd had proposed a one-for-one bonus issue of up to 147.12 million new shares to be undertaken at a date to be determined later.
Cymao Holdings Bhd is disposing of its loss-making laminated product business for RM9.1 million in a related-party transaction. The timber company said it is selling its 100% stake in Poly-Ply Industries Sdn Bhd to Zinton Sdn Bhd.
PN17 company Nationwide Express Holdings Bhd said it is disposing of a property in Shah Alam at below market price of RM19.4 million that would result in a net loss of RM3.8 million.
In response to query to the bourse regulator, Focus Dynamics Group Bhd said it is exploring a potential merger and acquisition exercise with another company with a sizeable asset base. So far, it has been in discussions to potentially acquire strategic stakes in some food and beverage companies.
SEG International Bhd (SEGi) has agreed to lease space in HCK Capital Bhd's upcoming project in Subang Jaya for the expansion of SEGi College Subang Jaya. The total rental amount will be RM58.63 million for the tenure of 12 years.
Minetech Resources Bhd executive chairman Datuk Awang Daud Awang Putera has raised his stake in the aggregate mining firm by 7.25% or 111.69 million shares since his appointment to the top post over three months ago.
ACE Market-listed company Wintoni Group Bhd has appointed ex-TM vice president Abdul Latib Tokimin as its new chairman.
Silver Ridge Holdings Bhd has received an extraordinary general meeting requisition from two major shareholders to remove eight directors from its 10-member board.
PDZ Holdings Bhd's largest shareholder Pelaburan Mara Bhd has disposed of its entire shareholding of 50.62 million shares or a 5.71% stake in the company.
PDZ said the disposal of the shares was done in the open market on July 3.