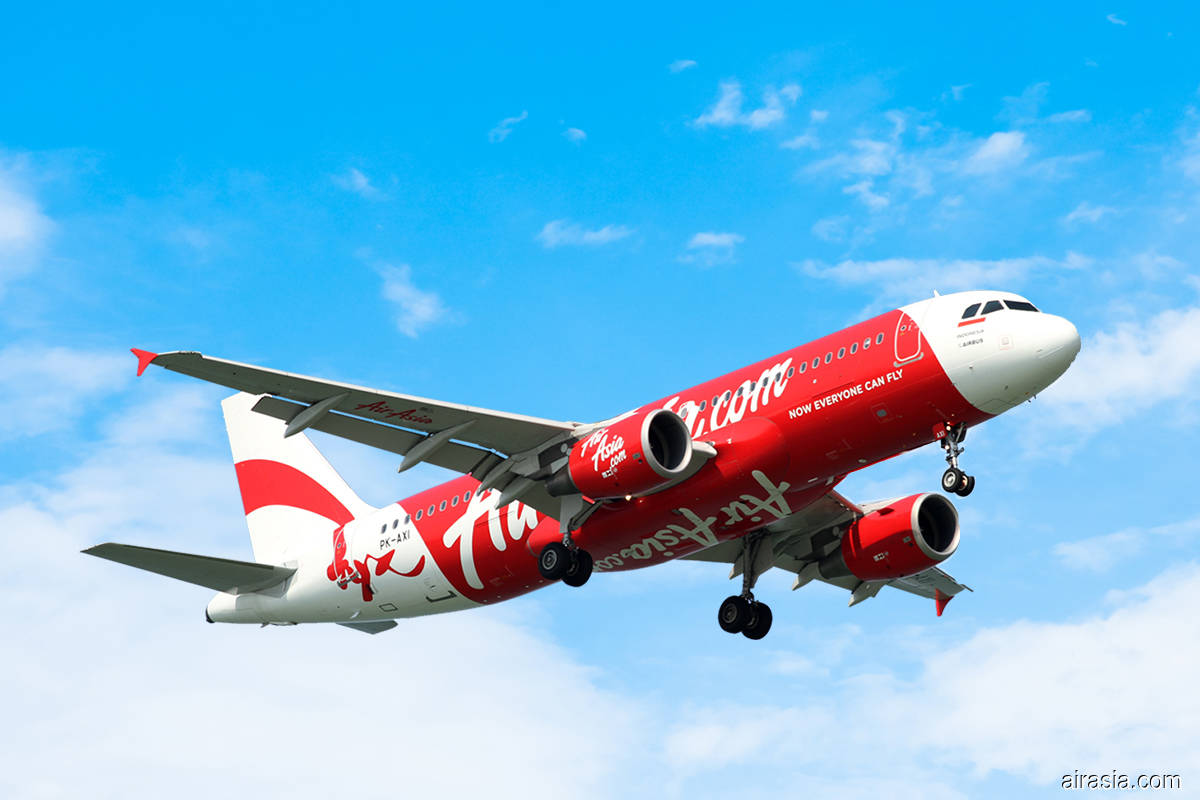 KUALA LUMPUR (July 8): Shares of AirAsia Group Bhd reversed course to trade lower in a bumpy session upon resumption of trading in the afternoon.
This follows AirAsia's announcement that it has triggered the prescribed criteria under Bursa Malaysia's Practice Note 17 (PN17) classification, but would, however, not be classified as a PN17 company in the next 12 months.
The stock reached an intraday high of 80 sen after it opened gap down at 73 sen at 2.30pm. But at the time of writing, the stock is back down at 72 sen, 13 sen or 15.2% lower from yesterday.
Trading volume came in at 152.52 million. It was the 10th most active counter across Bursa.
Moving in sympathy, most of AirAsia's call-warrant pairs were trading significantly lower.
The biggest losers include AIRASIA-C1C (down 1.5 sen or 60% to one sen) and AIRASIA-C1D (down one sen or 50% to one sen).
Bloomberg data shows that most analysts covering AirAsia are taking a cautious stance. Of the 20 analysts' recommendations, there are 14 "sell" calls and six "hold" calls, with an average 12-month target price of 70 sen.
AmInvestment Bank Research, which has issued a "sell" call on the stock with the lowest target price of 41 sen among all research firms, said it is mindful of a potential steep downwards adjustment to AirAsia's share price in the event of a highly dilutive equity-raising exercise.
"We believe the pandemic has thrown a spanner in the works to its [AirAsia] strategy to aggressively grow its top line to cushion the impact of the higher cost structure following the recent sale-and-leaseback of its fleet," the research house said.
On another note, AirAsia's external auditors Messrs Ernst & Young PLT has issued an unqualified opinion involving the airline's audited financial statements for FY19.
Read also:
AirAsia triggers criteria, but will not be classified as PN17 company for next 12 months
AirAsia securities trade suspended pending additional information from company