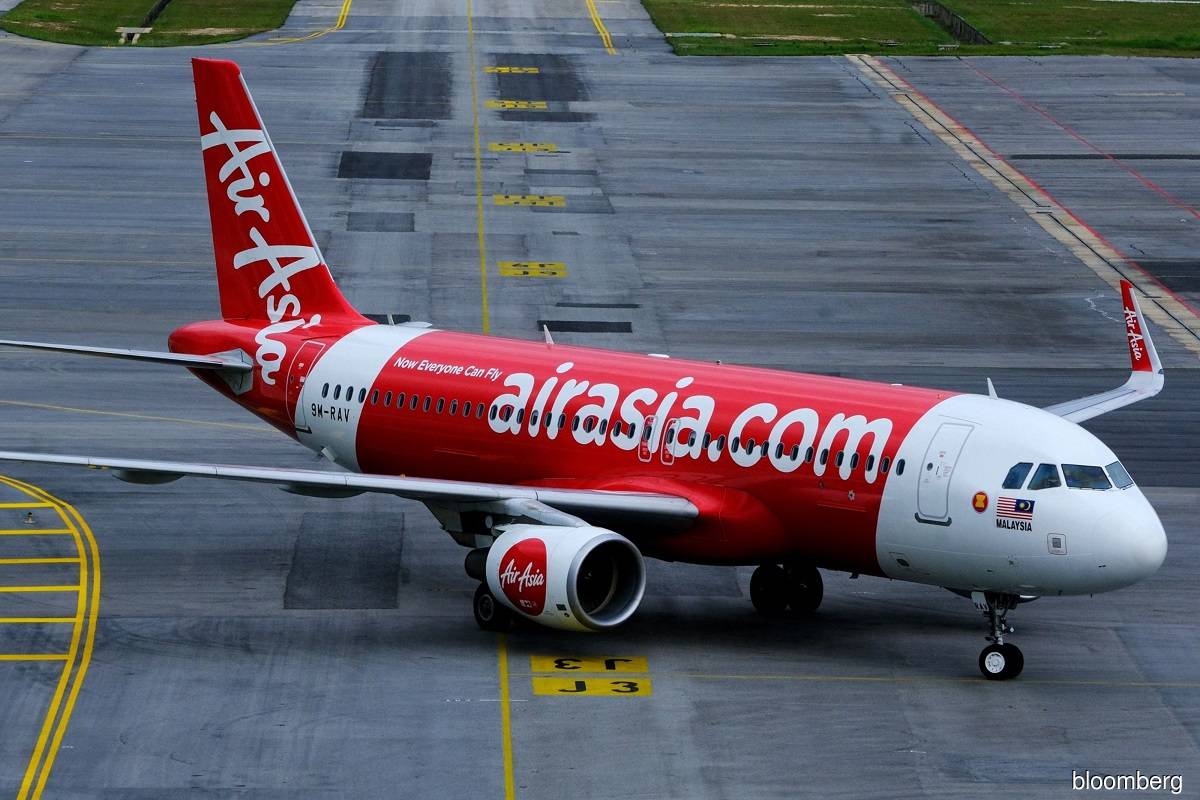 KUALA LUMPUR (Nov 11): Shareholders of AirAsia Group Bhd have approved its proposed cash call to raise more  than RM1 billion to recapitalise the low-cost carrier that has been badly hit by the Covid-19 pandemic.
At the company's extraordinary general meeting (EGM) on Thursday, the proposal was passed by 461 shareholders holding a total of 2.23 billion shares, indicating 99.95% support. Another 69 shareholders with 1.03 million shares (0.05%) were against the resolution.
The cash call offers shareholders the right to buy two redeemable convertible unsecured Islamic debt securities (RCUIDS), with one free detachable warrant, for every six AirAsia shares held. Each RCUIDS will be priced at a nominal value of 75 sen apiece.
The RCUIDS come with a seven-year tenure and a profit rate of 8% per year. Each RCUIDS are also convertible to one new AirAsia share on a one-to-one basis.
The cash call is expected to raise up to RM1.02 billion with half earmarked for working capital including staff-related costs, variable costs, IT operating expenses and other general requirements, followed by 10% to 12% for the marketing and expansion costs as well as other technology developments of AirAsia Digital.
The balance sum will be used towards fuel hedging settlement and aircraft lease and maintenance payments of the airline business.
AirAsia's two largest shareholders, Tan Sri Tony Fernandes and Datuk Kamarudin Meranun, have committed to undertake all of their entitlements under the RCUIDS issuance, and are expected to fork out RM257.27 million for the purpose.
Together, the duo own a 26.4% equity interest in the low-cost carrier via a mix of direct and deemed interest through Tune Air Sdn Bhd (TASB) and Tune Live Sdn Bhd (TLSB).
Fernandes and Kamarudin plan to participate in the corporate exercise by setting up a jointly-owned special purpose vehicle, Sky Accord Sdn Bhd (SASB), with a 50-50 share each.
However, the duo may not be fully subscribed to the corporate exercise if Datuk Abdel Aziz, who owns 10% of TASB, commits to take up his share of 17.22 million RCUIDS and 8.61 million warrants.
The latest bourse filings by the group did not indicate if Aziz is taking up his share of the issue.
The RCUIDS issuance is on top of the RM500 million Danajamin-guaranteed loan that Airasia secured in October as well as a private placement of 470.21 million shares which raised RM336.46 million in March.
AirAsia had announced that it planned to raise between RM2 billion and RM2.5 billion via a combination of debt and equity to finance, among others, working capital requirements of the group.
For the six months ended June 30, 2021, AirAsia managed to narrow its losses to RM1.35 billion from RM1.8 billion a year earlier, while revenue shrank to RM686.82 million from RM2.49 billion. Its cash balance meanwhile dwindled to RM235.61 million from RM996.12 million.
AirAsia shares closed unchanged at RM1.12, giving the airline a market capitalisation of RM4.4 billion.