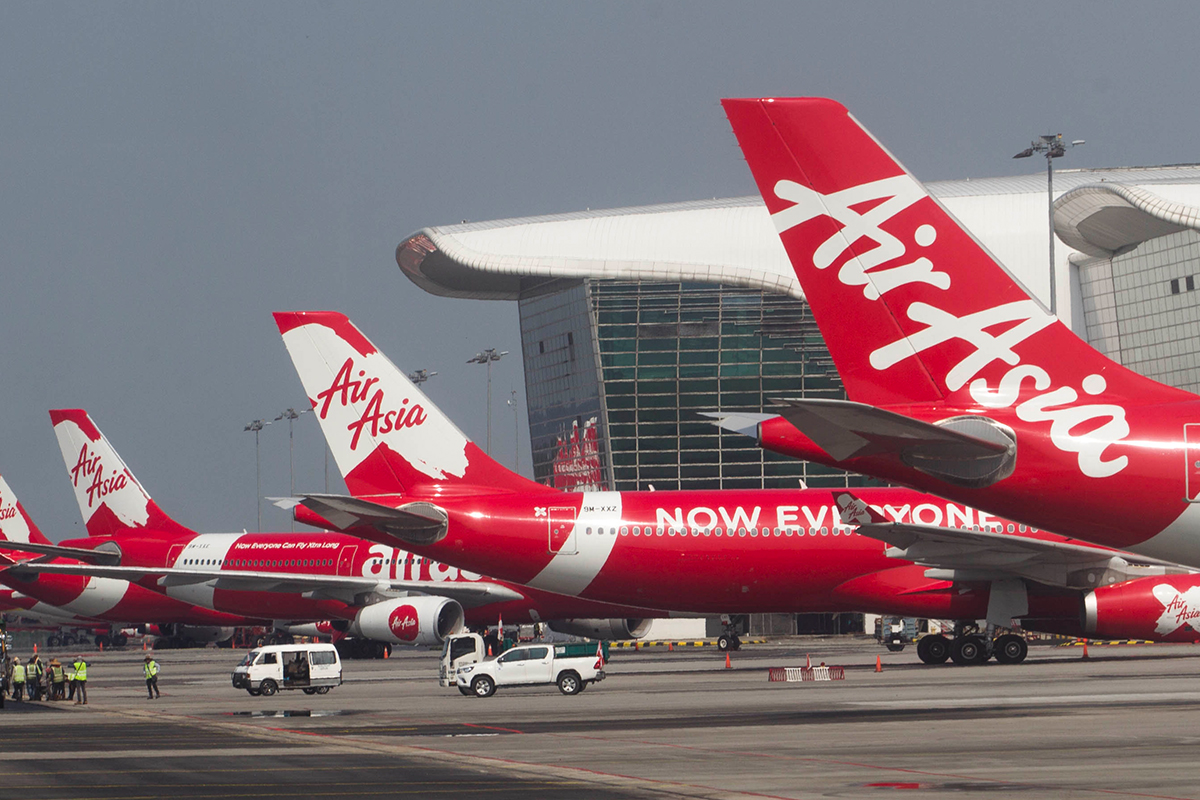 KUALA LUMPUR (Nov 24): AirAsia Group Bhd anticipates travel behaviour to return to normal by 2022 and is restructuring its business, which has been hard hit by the Covid-19 pandemic, to prepare for the recovery.
Its chief executive officer Tan Sri Tony Fernandes was quoted by Philippines business newspaper BusinessWorld as saying the group is currently focused on "survival" and "being positive" amid the ongoing global health crisis.
"If there's a crisis, there are opportunities, and we feel it's a great chance to restructure, reenergize and come back stronger. I believe 2021 will be a much, much better year than 2020. I'm anticipating that by June, things will begin to normalize. By 2022, we'll start to see normal behaviour coming out," he said at Go Negosyo's online conference yesterday, according to the report.
"It's also about restructuring our business. It's about cash. It's about helping those within the ecosystem — it's about re-pivoting, and that's what we have been doing," Fernandes added.
It was also reported yesterday that AirAsia's logistics venture, Teleport, has completed the accelerated rollout of its delivery services in 70 cities across Malaysia, Singapore, Thailand, Indonesia and the Philippines over the last 30 days.
Businesses in any of these 70 cities can now partner with Teleport to have items instantly delivered to their customers within one hour.
In Malaysia, Teleport is now present in Klang Valley, Kota Kinabalu, Sandakan, Tawau, Labuan, Kuching, Miri, Bintulu, Sibu, Alor Setar, Ipoh, Johor Bahru, Kuala Terengganu, Kota Bahru, Langkawi, Penang and Melaka.
AirAsia India to receive US$50 million shot in arm from Indian's Tata Group
In other news, Indian financial daily newspaper Mint reported, quoting sources, that Indian multinational conglomerate the Tata Group will provide as much as US$50 million in emergency funding to keep its budget airline joint venture with AirAsia aloft.
The injection, which is said to be a mix of debt and equity, could see the Tata Group's stake in AirAsia India Ltd grow beyond the current 51%.
AirAsia was reported to have stopped funding its Indian operations and has previously hinted at exiting the market, leaving AirAsia India dependent on the Tata group to fund the cash burn suffered during the pandemic.
In fact, AirAsia India has slashed pilot salaries by an average of 40% in May and June.
The airline completed six years of operations in June and has around 2,500 employees, including 600 pilots for its fleet of 30 Airbus A320 planes.
At the time of writing, shares of AirAsia were trading up 2.11% or 1.5 sen at 72.5 sen per share after 16.54 million shares changed hands. Year to date, the counter has shrunk by about 57.1%.
Read also:
AirAsia's logistics arm Teleport expands to 70 new cities in Southeast Asia
AirAsia Group reviewing India investment, hints at possible exit