This article first appeared in The Edge Financial Daily, on January 15, 2020.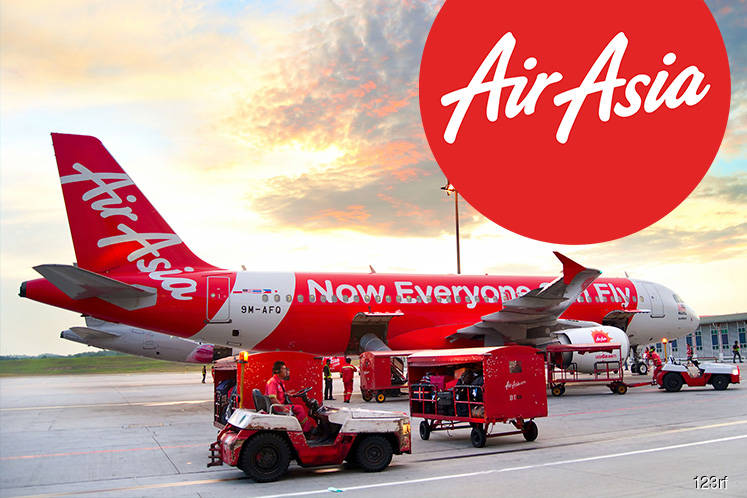 AirAsia Group Bhd
(Jan 14, RM1.68)
Maintain buy with an unchanged target price (TP) of RM2.01: Jakarta, one of the main hubs within AirAsia Group Bhd's network, was hit by a massive flood on New Year's Eve caused by high rainfall intensities and river sedimentation. At least 60 people died from the flood, the worst in over a decade. The flood caused landslides, power outages, road closures and cancelled flight and train services.
 
According to weather forecasts, a rainy season is expected for the whole of January 2020. Rains and thunderstorms in Jakarta are expected to continue until Jan 22 before moderating in February. Given the intense rainfall, which could further exacerbate the flood in Jakarta, we will continue monitoring the situation closely to assess the impact on AirAsia's earnings.
Separately, Taal Volcano, south of the capital Manila, the Philippines, erupted last weekend, emitting a giant plume of ash. The authorities have raised the alert level and evacuated 8,000 people nearby, according to the BBC. All flights to and from Ninoy Aquino International Airport (MNL) have been temporarily suspended, including Malaysia AirAsia (MAA) and Philippines AirAsia (PAA).
AirAsia has 10 scheduled daily flights en route from Kuala Lumpur to Jakarta and vice versa. Of these, six services are carried out by MAA and four services by PT Indonesia AirAsia (IAA). There are also two scheduled daily flights from Penang to Jakarta served mainly by IAA. As well as three weekly departing and returning flights for the Johor Baru-Jakarta route.
Elsewhere, IAA provides three daily direct return flights from Jakarta to Bangkok. For domestic flights, IAA connects Jakarta with eight major cities in Indonesia, including Bali, Belitung, Labuan Bajo, Lombok, Semarang, Sorong, Surabaya and Yogyakarta, with scheduled daily flights to these destinations except Sorong.
In the Philippines, AirAsia has three daily flights each for the Kuala Lumpur-Manila and Manila-Kuala Lumpur routes, with two of the services carried out by MAA and one by PAA. There are four weekly flights from Kota Kinabalu to Manila served by PAA's aircraft as well.
MNL is a main gateway and transit hub for major cities in the Philippines. Currently, PAA is providing services to 10 major cities from Manila, including Bacolod, Cagayan de Oro, Boracay, Cebu, Davao, IIoilo, Kalibo, Palawan, Tacloban and Tagbilaran, with scheduled daily flights to these destinations.
According to the management, there have been no cancellations of AirAsia flights, international or domestic, since the downpour began as the main airport or AirAsia's hub in Jakarta, Soekarno-Hatta International Airport (CGK), remained operational. However, The Jakarta Post reported that several flight delays occurred after Halim Perdanakusuma Airport (HLP) in East Jakarta was temporarily closed on Jan 1, diverting some arrival flights to CGK. HLP has reopened for limited operations, catering to Airbus A320 and Boeing 737 planes, according to the local daily.
The absence of flight cancellations suggest the earnings impact resulting from the flood is minimal. We expect a stable load factor for MAA and IAA thanks to presales before the flood. However, if the situation persists or gets worse, travel interest and the load factor will decline.
On the volcano eruption in the Philippines, we estimate the total affected flights — for example, Kuala Lumpur-Manila — constitute some 0.6% of MAA's total flights per day and 16.4% of AirAsia's (MAA, IAA and PAA) total flights per day if it includes those by PAA.
As such, the impact is expected to be manageable. According to AirAsia, affected passengers are given three options — change the flight on the same route within 30 days from the original flight time without additional costs, retain the value for a future purchase within 90 days or a full refund.
Our financial year ended Dec 31, 2019 (FY19) to FY21 earnings projections are unchanged. Our load factor assumptions of 86%, 82% and 86% for MAA, IAA and PAA operations respectively for 2020 are maintained. Given its established network, AirAsia has the operational agility to minimise natural disasters' impact by deploying its aircraft to other destinations.
AirAsia is a direct beneficiary of Visit Malaysia Year (VMY), where tourist arrivals are expected to rise this year. Moreover, the disposal of Malaysia Airlines Bhd to a foreigner, if it materialises this year, is expected to create a level-playing field in the industry, boding well for AirAsia's future operations. — TA Securities, Jan 14