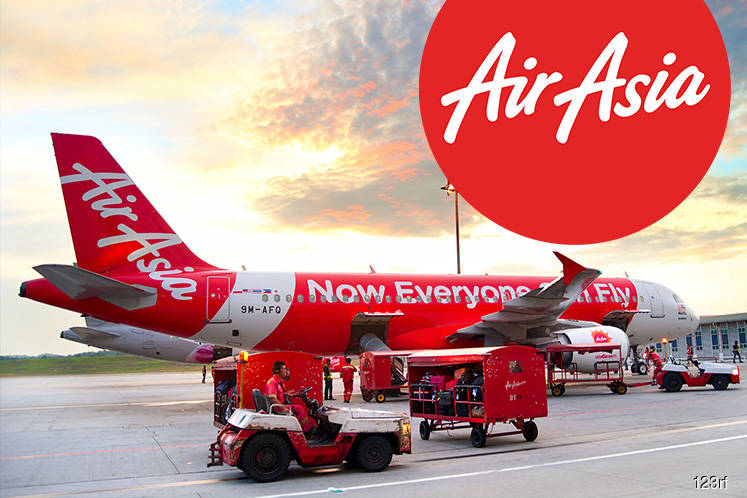 KUALA LUMPUR (May 15): Low-cost carrier AirAsia Group Bhd has come out to say that it strongly refutes the police report lodged by the Malaysian Aviation Commission (Mavcom) against AirAsia group chief executive officer Tan Sri Tony Fernandes.
In a statement released this evening, AirAsia said the video released by Fernandes on Sunday, May 13, 2018 is fully supported by evidences and facts.
"[This includes] direct communication between AirAsia Malaysia CEO Riad Asmat and the executive chairman of Mavcom, Tan Sri Abdullah Ahmad RMAF (Retd.).
"We will divulge the evidences and facts to the appropriate authorities at the right time," read the airline's statement.
AirAsia also said it will give its full cooperation to the police on the investigation.
"We will cooperate fully with the police on this investigation in accordance to the law and take all actions that are necessary to protect the interests of AirAsia as well as Tony Fernandes," the airline said.
Earlier today Mavcom released a statement saying that it had lodged a police report on claims made by Fernandes in a video posted on his Facebook page that went viral on social media last Sunday.
In the video, Fernandes apologised for buckling under intense pressure from Datuk Seri Najib Razak's administration by showing that he supported the Barisan Nasional (BN) government by flying the former prime minister on a plane with a BN theme.
This follows severe backlash from netizens for his actions and for breaking the standard operating procedure as the airline has a written clause in its staff contract that forbids them from campaigning for political parties.
Fernandes explained that he was under intense pressure as he had refused to sack AirAsia X Bhd chairman Tan Sri Rafidah Aziz, who had criticised the BN government very strongly.
He went on to say that he had put on 120 extra flights and had reduced its fares for domestic flights during the election period, which were offered at RM99 for flights in Peninsular Malaysia and RM129 for flights to Sabah and Sarawak.
"Within 24 hours, we were summoned by Mavcom and told to cancel all those flights. That put us again on tremendous pressure. We had both Rafidah where we didn't buckle and we have put in these extra flights to carry the rakyat home, at low fares," Fernandes said in the video.
The video has since garnered 1.6 million views and was shared more than 32,000 times.
In Mavcom's statement, the commission said that it categorically refutes the AirAsia boss' claims that it told the low-cost carrier to cancel all 120 additional flights applied during the 14th Malaysian general election (GE14) period, calling it "baseless and malicious".
The commission went on to say that it viewed the claims as serious accusations, and has lodged a police report.
AirAsia shares closed down 2.6% to RM3.41 today, while AirAsia X Bhd was down 2.56% to 38 sen.