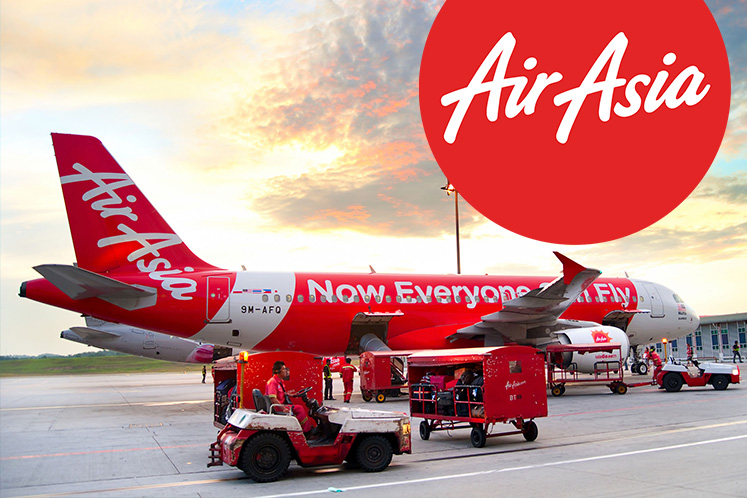 KUALA LUMPUR (April 12): AirAsia Group CEO Tan Sri Tony Fernandes announced via a series of tweets this evening that the low-cost carrier is going to put any unsold flight seats on May 8 and May 9 on low fares, in conjunction with the upcoming 14th general election.
"While @AirAsia should not be the only airline doing this we will help. We will freeze whatever seats we have not sold for [the] day before and, say, after, and put those seats on low fares," Fernandes said via his Twitter account.
He said AirAsia is also preparing additional flights to deal with then anticipated increase in passengers during the election period.
This includes deploying its sister company AirAsia X's Airbus A330 aircraft at times it is unused, he added.
According to Fernandes, voters flying to West Malaysia on the aforesaid dates can book a flight with AirAsia at RM99, while fares to Sabah and Sarawak will be kept at RM199 and RM120 respectively. Fights from Johor Bahru will also follow the same pricing as those from Kuala Lumpur.
Voters can look out for the announcements on these initiatives on Monday, he added.
According to standard airline practice, typically early birds get to fly cheaper, leaving air fares much higher for those buying at the last-minute due to limited availability.
Judging from GE13 in 2013 — when a surge in the number of passengers passing through domestic airports were seen during the polling period, which was also in May — industry experts are expecting a similar growth in passenger traffic for GE14, albeit at a lower rate given that the date for this year's election, May 9, falls on a Wednesday.
The surge in domestic flight movement is also likely to drive airlines' profitability for the second quarter of this year, according to most analysts.
To note, in 2013, AirAsia Bhd's net operating profit jumped 21% year-on-year to RM148.8 million in the second financial quarter, after stripping out foreign exchange losses and other gain from disposal at the time.