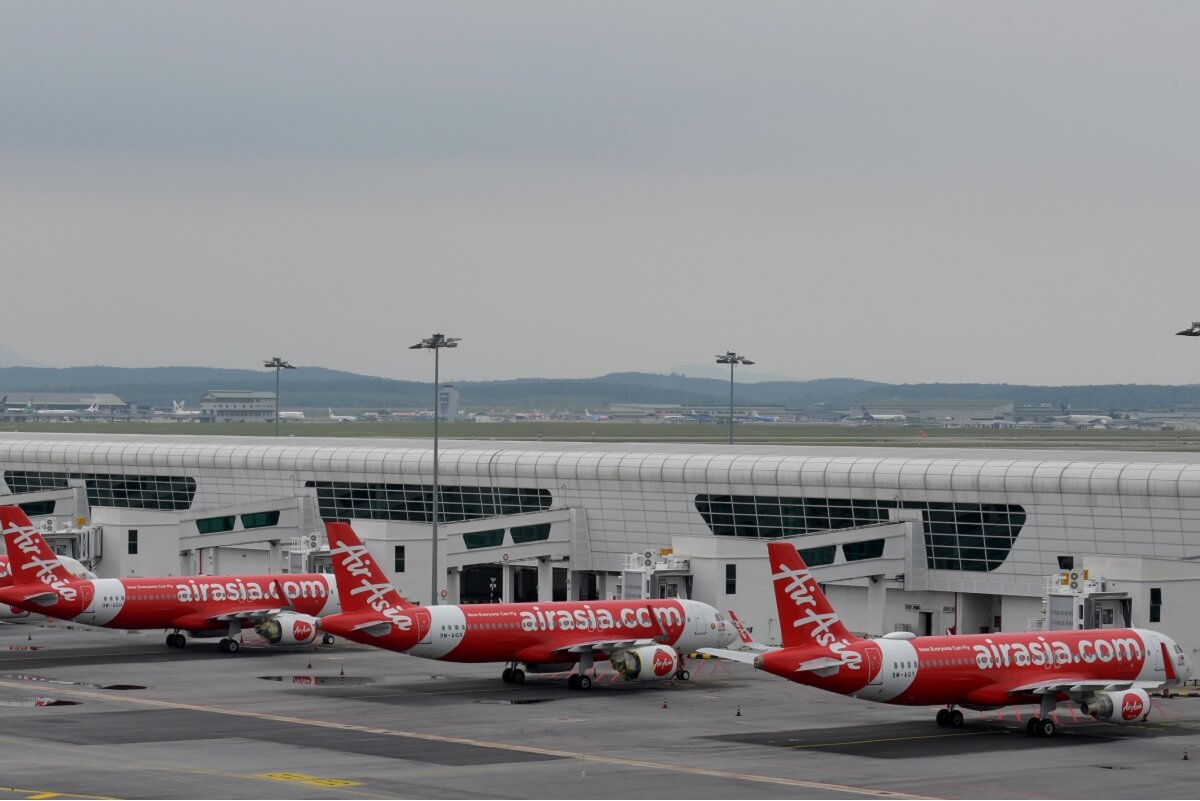 KUALA LUMPUR (Nov 22): AirAsia Group Bhd's net loss for its third quarter ended Sept 30, 2021 (3QFY21) rose 4.1% to RM887 million from RM851.78 million in the corresponding quarter last year, as the Malaysian and Indonesian markets continued to face travel restrictions amid Covid-19 containment efforts.
The net loss was also due to investment in technology, talent and network as AirAsia continued to scale up its digital super app and its air cargo division Teleport, the company said in a bourse filing. AirAsia's digital business was in the red in the quarter.
However, the group posted improved margins on the back of its cost containment measures, despite serving 82% less passengers year-on-year, at 351,971 in 3QFY21 versus 1.9 million in 3QFY20. Similarly, its number of flights fell 82% to 2,876, from 16,305.
Quarterly revenue fell 36.9% to RM295.89 million from RM468.94 million. Half of the latest quarter's revenue or RM157.76 million came from Teleport, it added.
While Malaysia and Indonesia continued to be affected by travel restrictions, AirAsia said its Philippines operations "demonstrated strong performance" on relaxed travel restrictions, as well as the removal of testing and quarantine for fully-vaccinated passengers.
For its nine months ended Sept 30, 2021 (9MFY21), AirAsia's net loss narrowed to RM2.23 billion from RM2.66 billion, even as revenue fell by a third to RM1.02 billion from RM2.97 billion.
Negative net operating cash flow in the nine-month period narrowed 44% to RM653.3 million from RM1.17 billion. Net negative cash flow was even narrower at RM128.7 million, from just under RM2 billion in 9MFY20, partly supported by RM336.46 million raised from share placements, higher proceeds from borrowings and lower repayments, and an absence of payment on interest on financing lease liabilities in the period under review.
On prospects, AirAsia said it expects the airline business' current sales momentum and reduced cashburn trend to continue into the fourth quarter of 2021 (4Q21).
"Other than the aviation industry, we are seeing traction in our aircraft engineering maintenance business under Asia Digital Engineering, cargo and last mile deliveries under Teleport, airasia superapp and Bigpay," it said.
It also said Teleport is converting two A320 passenger aircraft into cargo-only planes while leasing one freighter aircraft, and is working on leasing another two freighter aircraft targeted to be made available in 3Q22.
"We have also completed two batches of renegotiation of lease terms with our lessors, which will see a lower lease rental per aircraft in the future and we expect to complete the renegotiations with all lessors by end of the year," it said.
In addition, the group is undertaking its RM1 billion rights issue of securities that was approved by shareholders recently.
"Through these various fundraising exercises and cost containment measures that the group is working on, the board foresees it will have sufficient liquidity to sustain the business operations throughout 2021 and 2022," it added.
Shares of AirAsia fell two sen or 1.9% to close at RM1.03, giving it a market capitalisation of RM4.01 billion.