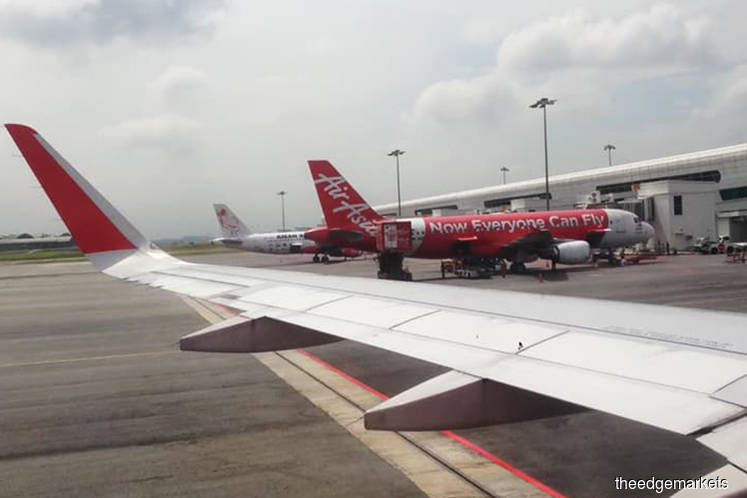 KUALA LUMPUR (Nov 15): An AirAsia aircraft under flight D7189 from Amritsar to Kuala Lumpur made an emergency landing on Thursday at India's Kolkata Airport after two passengers, including a Malaysian, fell sick on board, The Times of India reported today, quoting a senior hospital official and a Kolkata Airport source.
The Times of India reported that the aircraft landed at the Kolkata Airport at 2:30pm after controllers cleared the path so that the plane could come in ahead of others.
"AirAsia flight D7189 took off from Amritsar airport at 11:46am. It was to head to Kuala Lumpur and land there at 8pm local time.
"But midway through the flight when the aircraft was somewhere over Odisha and near the Bay of Bengal, the captain contacted the air traffic control in Kolkata and requested a diversion to the city owing to medical emergencies on board," the daily reported.
The Kolkata Airport source said: "Since the flight was to enter the Bay of Bengal where it could not land if the medical condition of passengers worsened, the captain thought it prudent to divert to the nearest international airport, Kolkata."
It was reported that the two passengers who fell sick on the flight were Malaysian national Taranjeet Singh, 32, and Indian national Rajesh Kumar, 46, who is a resident of Patiala in Punjab.
Taranjeet was admitted to the hospital. The hospital official said: "We found the man had a tumour with brain metastases which is inoperable."
On Kumar, the hospital official was quoted as saying he experienced numbness, weakness and the inability to speak. The hospital official said all the tests on Kumar showed normal results and after a period of observation, he felt fine and went away.
At the time of writing this theedgemarkets.com report, AirAsia had not issued a statement in response to news reports on the incident.