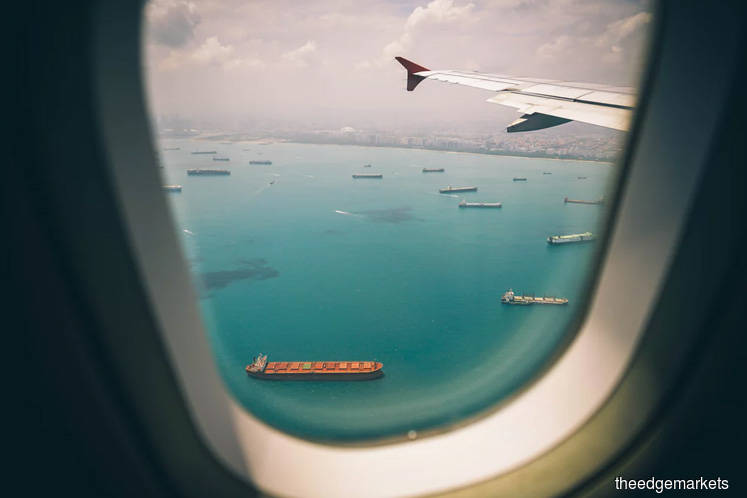 SEPANG (July 3): The world's best low-cost airline, AirAsia, has been selected as one of the 10 partners of the Western Australian State Government to further promote the state's tourism highlights in markets such as Malaysia, India, China and Japan.
The other nine partners, comprising travel companies and airlines, are from Singapore, Indonesia, Hong Kong, China, Japan, the United States (US), New Zealand, United Kingdom (UK) and Germany.
Australia's Tourism Minister Paul Papalia said Malaysia is Western Australia's important and second biggest market, with between 100,000 and 110,000 visitors flown to the state last year, after the UK that brought in 150,000 visitors.
As such, partnering AirAsia would provide a great deal of connectivity to the state, not only coming from Malaysia but other key markets as well, he said, hoping the campaign would enable Malaysia to surpass the UK as the largest market for Western Australia.
He said the marketing deal with AirAsia, worth A$1 million (RM2.87 million), has the potential to bring an additional 29,000 Malaysian holidaymakers to the state, especially Perth.
"They have a great fleet, providing incredible reach into India, which is the fastest growing aviation market in the world, and we need to be part of that (as there is) no direct flight to Western Australia from India, so AirAsia gives us that.
"(Route network) into China (also) gives us great opportunity to attract a bigger share of the Chinese market and we are not well serviced because we only have one airline flying direct from China to Perth and beyond," he told local and Australian reporters after the signing of the agreement here today.
The agreement will see joint marketing campaigns developed to promote affordable flights to Western Australia, including flight deals, print, television, radio, cinema and online advertising.
The deal forms part of the expanded A$12 million (RM34 million) international marketing boost announced by Western Australian Premier Mark McGowan and Papalia in March to grow the state's visitor economy.
"If we can generate a great number coming from Malaysia, I'm sure we will do further deal (with AirAsia). We (will) look at what works," he said when asked on possible fund extension.
Meanwhile, AirAsia X Bhd chief executive officer Benyamin Ismail said the long-haul airline would put focus on highlighting other attractions in Western Australia such as Margaret River and Rottnest Island as the city focus was a bit jaded.
He said the airline planned to increase its frequency to Western Australia following the agreement and did not rule out introducing potential new routes from Malaysia to the state, such as Penang and Kota Kinabalu.
"That is the plan, we are doing seven times weekly and 11 times during peak (period). So, my focus is to go back to what we used to do, which is twice daily (14 times weekly).
"There is a lot of opportunities in Western Australia. Historically, Malaysia Airlines used to go (there) as well from Kota Kinabalu to Perth, so we want to look at something (like) that down the road. Soon!," he said.
Benyamin said AirAsia X had no plans to introduce any new international routes, including to the European market as has widely been said, as focus for this year and 2020 would remain at building existing markets.
"Our new aircraft will only come in towards end of next year or the year after, so I''m not in a rush to decide on the routes yet," he said.
To celebrate the partnership, AirAsia is offering fares from as low as RM299 one-way on standard seats and 20 per cent off its award-winning Premium Flatbed for flights between Kuala Lumpur and Perth.
These low fares are available for booking on the airline's official website or mobile app from now until July 7, 2019.