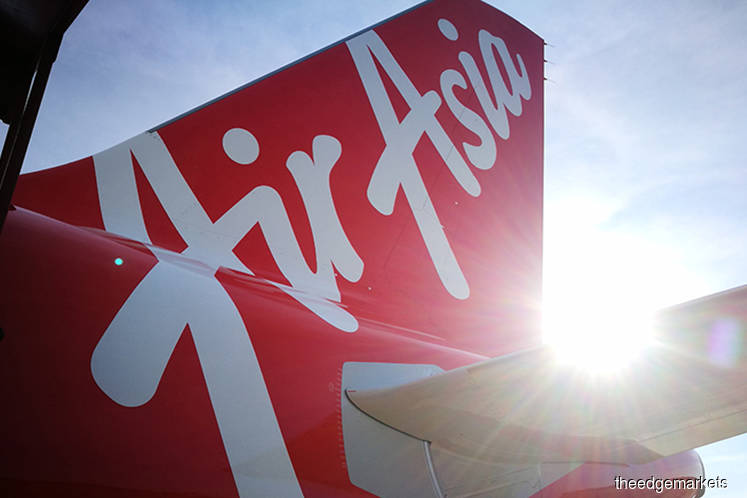 KUALA LUMPUR (Jan 23): AirAsia Group Bhd and Malindo Air have both halted all flights to and from Wuhan, China, in view of the coronavirus outbreak there.
While Malindo did not specify how long the suspension will be in effect, AirAsia said the cancelled flights affect all AirAsia flights bound to Wuhan from Kota Kinabalu, Bangkok and Phuket until Jan 28.
Both airlines, in making the announcement in separate statements today, said they are closely monitoring the situation in Wuhan.
"This is in response to the travel ban from the officials in Wuhan on the coronavirus outbreak to ensure the safety, security and comfort of air travel to the flight crew and guests or passengers," said Malindo.
"Passengers who hold a valid booking for travel between Jan 23 and Feb 8 this year may contact our call centre at +603-7841 5388 or walk in to our ticketing office for further assistance," it added.
AirAsia, meanwhile, assures that the safety and wellbeing of its guests and Allstars is its top priority. AirAsia is complying with advice and regulations from global and local health authorities, including the World Health Organisation.
"AirAsia guests who are in Wuhan are advised to abide by announcements made by the Government and health authorities, and to contact their respective diplomatic missions or embassies in China for assistance," it said.
It has also arranged the following alternatives for those who wish to alter their travelling plans to and from Wuhan:
1. Reroute: Reroute to any other mainland China station for flights to Kota Kinabalu, Bangkok and Phuket without additional cost, subject to seat availability. Applicable for all flights until Feb 29, 2020, or
2. Credit account: Retain the value of your fare in your AirAsia BIG Loyalty account for future travel with AirAsia. The online credit account is to be redeemed for booking within 90 calendar days from the issuance date for your travel with us. The actual travel dates can be after the expiry date as long as our flight schedule is out. Applicable for all flights until Feb 29, 2020, or
3. Full refund: Obtain a full refund to your original payment method for the amount equivalent to your booking if flights are cancelled. Applicable for all flights until Feb 15, 2020 and return flights from Feb 16-29, 2020.
"Guests whose flights fall into the above date range can obtain a full refund in the amount equivalent to that booking in the form of original payment. Refund requests can be made with AVA at support.airasia.com. From the main menu categories available, click on 'refund' then 'new refund request' and finally 'AirAsia flights to/from Wuhan'. From there, simply follow the instructions as directed by AVA.
"For bookings made through travel agents including online travel agents, refund requests are to be made via the respective travel agents," AirAsia added.