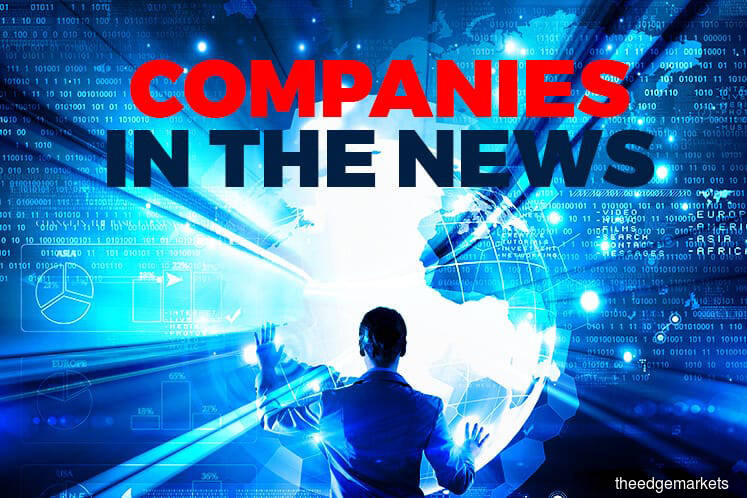 KUALA LUMPUR (June 17): Based on corporate announcements and news flow today, companies that may be in focus on Tuesday (June 18) may include the following: AirAsia Group Bhd, Malaysia Airports Holdings Bhd (MAHB), Astro Malaysia Holdings Bhd, Star Media Group Bhd, Sarawak Energy Bhd, Seacera Group Bhd, Kimlun Corp Bhd, Damansara Realty Bhd, ARB Bhd and Pestech International Bhd. 
The Attorney-General's Chambers (AGC) has opposed the leave application by AirAsia Group Bhd to commence a judicial review against Malaysian Aviation Commission (Mavcom) for refusing to mediate an ongoing dispute between the budget airline and Malaysia Airports Holdings Bhd (MAHB).
The AGC, represented by senior federal counsel Shamsul Bolhassan, intervened in the leave application on grounds that the judicial review could not be conducted, because Mavcom has not decided on the MAHB-AirAsia dispute but has merely deferred the decision, court documents showed.
To recap, AirAsia filed the judicial review application on May 14 this year against Mavcom and Malaysia Airports (Sepang) Sdn Bhd (MASSB), a unit of MAHB. The civil suit in question arose in December last year, after MAHB claimed uncollected airport taxes from AirAsia Group and AirAsia X Bhd, amounting to RM36.12 million. The next hearing is scheduled on July 4.
Pay-TV giant Astro Malaysia Holdings Bhd has inked a strategic partnership with China-based online entertainment service provider iQIYI.
Under this agreement, Astro has the exclusive rights to deliver iQIYI content on TV, On Demand and OTT in Malaysia, including the world's first iQIYI branded channel comprising iQIYI's extensive slate of original content, from drama to variety shows and movies.
Star Media Group Bhd's news website The Star Online has partnered India-based marketing technology company Netcore Solutions, which will help the Malaysian media entity embrace artificial intelligence (AI) marketing by delivering personalised brand campaigns to improve user experience.
Star Media digital product and analytics senior general manager Freddy Loo said in the statement that the group's intent is to improve communication with its readers.
"The idea is to listen to them, understand their behaviour and then deliver based on these needs and behaviours. We want to create a seamless journey for our readers where they receive news articles on their preferred channel and time. We are optimistic that Netcore Smartech will take us one step closer to creating that experience for our consumers," Loo said.
The Sarawak government, through its state-owned power utility Sarawak Energy Bhd, is eyeing the potential sale of additional electricity to Indonesia.
This follows recent reports that the Indonesian capital might be shifted to West Kalimantan, from Jakarta, in the near future.
Sarawak chief minister Datuk Patinggi Abang Johari Tun Openg said the state was currently progressing on the Borneo Grid initiative with the first interconnection to West Kalimantan having already being established.
Seacera Group Bhd's new board of directors has put the tile maker's banking transactions and legal proceedings on hold, after the first board meeting today.
"The resolution for removal and appointment has been carried out and 88% of shareholders voted for seven new directors who now sit on the Board. They are Shirley Tan Lee Chin, Rizvi Abdul Halim, Datin Ida Suzaini Abdullah, Clarence Yeow, Chua Eng Chin, Marzuki Hussain and Ong Eng Taik," the statement read.
Lee Chin, the sister of Seacera's single largest shareholder Datuk William Tan Wei Lian, has been authorised by the board to point an auditor to conduct detailed forensic investigation into the group's financial records and accounts.
Construction firm Kimlun Corp Bhd expects a 2% profit margin compression in anticipation of a RM90 or 45% hike in bulk cement prices.
"The cement producer will increase the price for bulk cement by RM90 per tonne to RM290 per tonne, from RM200 per tonne," Sim Tian Liang, CEO at Kimlun told at a press conference, after Kimlun's AGM. 
He then urged cement producers to give the construction industry a grace period of three to six months, before implementing the price hike.
Damansara Realty Bhd is partnering the state investment arm of Negeri Sembilan — the Menteri Besar Negeri Sembilan (Inc) or MBNSI — to jointly develop a RM771 million mixed development in Bandar Sri Sendayan, Negeri Sembilan.
The project comprises shop lots, commercial podiums and residential units to be developed on a 50-acre commercial land owned by MBNSI. 
The development profit attributable to MBNSI under the partnership is approximately RM100.795 million, to be paid in eight tranches.
ARB Bhd has teamed up with a Cambodian firm to implement the enterprise resource planning (ERP) system and solutions in that country. 
ARB's unit ARB Development Sdn Bhd (ARBD) signed an MoU with East Insurance PLC for the project, valued at no less than US$20 million (RM83.5 million). 
Pestech International Bhd has secured a US$7.16 million (RM29.90 million) contract to supply mobile substations to Iraq's electricity ministry. 
The contract — awarded to its wholly-owned unit Pestech Sdn Bhd (PSB) — marks a significant milestone for the group, as this is the first time it is venturing into the Middle East region.