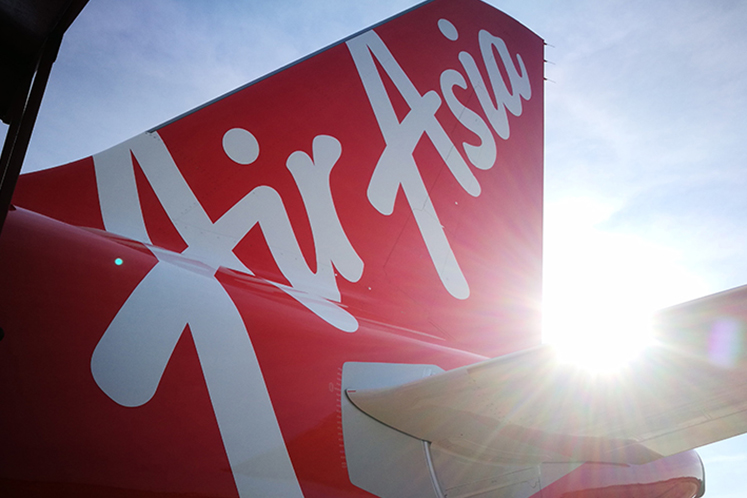 KUALA LUMPUR (April 29): AirAsia Group Bhd expects to achieve at least a 30% year-on-year cost reduction in 2020 as a result of initiatives implemented, including deferring aircraft deliveries and restructuring its fuel hedges.
The low-cost carrier said it is relooking at its aircraft order book with Airbus and will not take any new aircraft deliveries this year. As such, it expects to end 2020 with 242 aircraft, one aircraft less than last year.
"The decision to sell and lease our aircraft in late 2018, has provided us [with] greater flexibility to scale back growth than owning aircraft today. We were also able to lock in the best price for those aircraft at prime market conditions while eliminating the residual risk of owning aircraft," said its executive chairman Datuk Kamarudin Meranun in a statement today.
"We have also restructured a major portion of the fuel hedges with our supportive counterparties and are still in [the] process of restructuring the remaining exposure. This will help deal with the excess of hedged volume against expected fuel consumption post-Covid-19 and reduce the hedging losses if fuel price remains at today's prices.
"Further measures in managing and containing cost include both the management and senior employees of AirAsia Group volunteering a salary sacrifice, re-negotiating contracts and deferring all non-essential expenditures."
Kamarudin and AirAsia group CEO Tan Sri Tony Fernandes are not taking salaries during this period, while its senior staff has agreed to a 15% cut in pay.
Kamarudin also said the airline will continue with the diversification of its revenue base during this tough period, with a more rigorous and market-friendly approach to further expand its digital and ancillary businesses such as Santan, Teleport and BigPay.
"Other than offering normal takeaways, Santan has launched a drive-thru service to cater to the increasing demands during the restricted movement order and helping small vendors via initiatives such as marketing their food through the Santan website during the Ramadan month. Going forward, we are working on the blueprint to start a franchise for Santan.
"Meanwhile, Teleport is prioritising the transport of medical supplies to frontliners and emergency medical responders and have been operating a number of chartered flights especially for cargo shipment," he said.
Kamarudin added that the airline will also continue to build on its strengths, especially its brand, so as to emerge stronger when normalcy returns. "We hope to continue to sustain the 1.3 million jobs and counting in the sector in the region, directly and indirectly, and double our economic contribution to Asean's GDP from US$15.3 billion in 2018 to US$35 billion in 2030."
AirAsia shares ended the morning session up 1.5 sen or 1.96% at 78 sen, bringing a market capitalisation of RM2.61 billion.