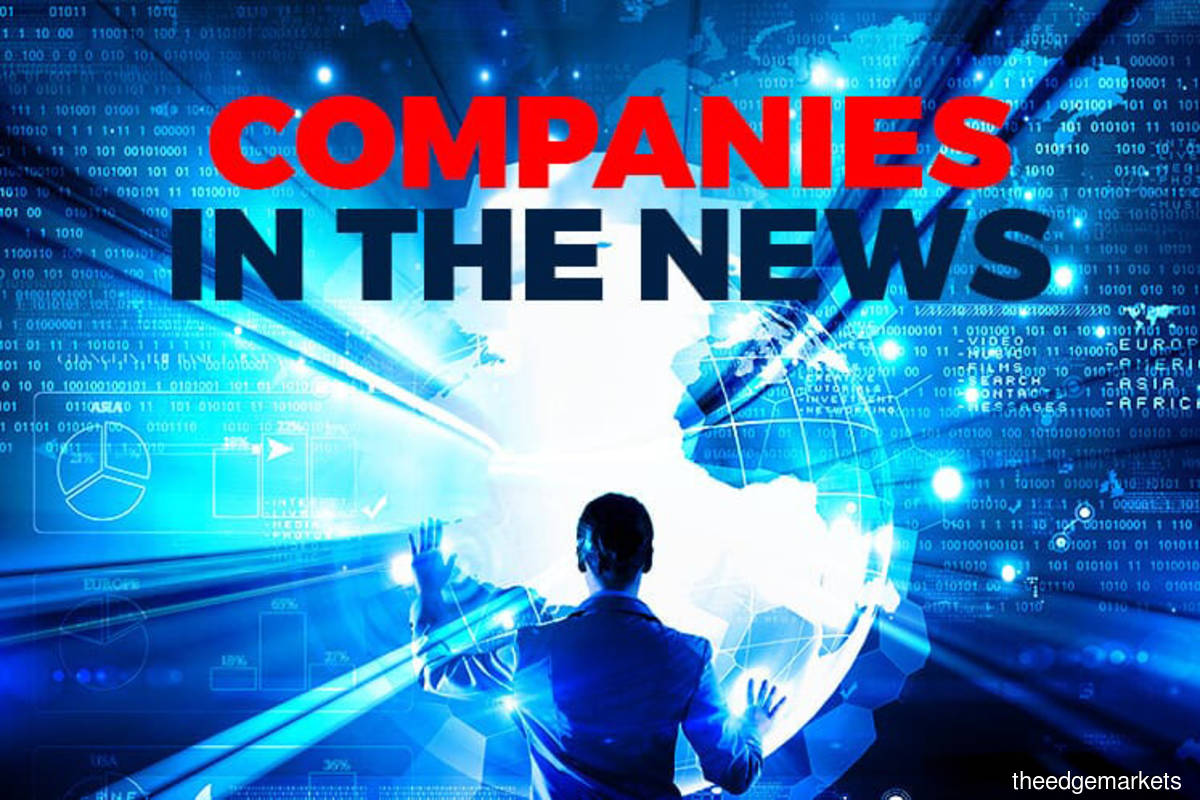 KUALA LUMPUR (Dec 29): Based on corporate announcements and news flow today, companies in focus tomorrow (Dec 30) may include: AirAsia Group Bhd, Kim Loong Resources Bhd, Minho (M) Bhd, Artroniq Bhd, Duopharma Biotech Bhd, MISC Bhd and Toyo Ventures Holdings Bhd.  
Budget airline AirAsia Group Bhd has decided to sell 32.67% of the 49% stake it holds in AirAsia (India) Ltd to Tata Group for US$37.66 million (approximately RM152.58 million). As part of the transaction, there will be a call option in respect of the remaining 16.33% stake, exercisable by Tata at any time after the transaction is completed. The total consideration in respect of the options granted for the remaining 16.33% stake shall be US$18.83 million (approximately RM76.29 million).
AirAsia said the disposal will reduce cash burn in the short term and allow the company to concentrate on recovery of its key ASEAN markets in Malaysia, Thailand, Indonesia and the Philippines in the long run.  
Kim Loong Resources Bhd's net profit for the third quarter ended Oct 31, 2020 (3QFY21) more than doubled to RM28.84 million from RM13.79 million a year ago, underpinned by higher production of fresh fruit bunches (FFB) and crude palm oil (CPO) prices. The group's revenue for the quarter climbed 58.92% to RM278.6 million from RM175.31 million. It also declared a special dividend of three sen per share for its FY21 ending Jan 31, 2021.
Logger and timber products manufacturer Minho (M) Bhd announced that five of its employees have been confirmed as Covid-19 positive, after the company conducted a mass screening exercise on Dec 26. The screening was done on 394 employees, comprising both local and foreign workers. 
Following the detected Covid-19 cases, the company said immediate sanitisation has been carried out internally, and close contract tracing has also been conducted. Minho said the capacity loss as a result of the disruption is still estimated to be no more than 1% of the total annual output volume. Other production facilities at different locations remained operating as per normal, it said. 
Artroniq Bhd, formerly known as Plastrade Technology Bhd, is planning to place out not more than 30% of its issued shares to raise as much as RM30.77 million, which it intends to use as working capital and to invest in a future viable investment that it is still identifying in the information and communication technology (ICT) or management services sectors. The private placement to investors to be identified will involve up to 86.68 million shares, at an issue price of 35.5 sen apiece.
Duopharma Biotech Bhd said the government has extended the agreement for the supply and delivery of human insulin products by one year from Dec 2, 2020 to Dec 1, 2021, with an additional contract value of RM19.625 million. Following this second additional contract, the total contract value has been increased to RM410.725 million from RM300.04 million under the original agreement.
MISC Bhd's joint-venture (JV) companies have secured a five-year extension from Shell Brasil to provide floating production storage and offloading (FPSO) Espirito Santo, located offshore Brazil. Its two JV companies — Brazilian Deepwater Production BV (BDP BV) and Operações Maritimas em Mar Profundo Brasileiro Ltd (OMMPB), a wholly-owned subsidiary of Brazilian Deepwater Production Contractors Ltd (BDPC) — had entered into an agreement with Shell Brasil on Dec 7, 2020. The initial contracts were entered by both companies with Shell Brasil in 2006 with an expiry date of December 2023. However, with the extension, the contracts will be extended to December 2028.
Toyo Ventures Holdings Bhd has finally executed the build, operate and transfer (BOT) contract with Vietnam's Ministry of Industry and Trade (MOIT) for the development of the US$3.23 billion Song Hau 2 Thermal Power Plant project, which was first announced in 2008. Concession period for the plant starts from the execution of the BOT contract (today) until 25 years after the facility's commercial operation date. Toyo Ventures' board is still reviewing various investments and funding options including identifying strategic investors and other suitable parties to co-invest in the project.