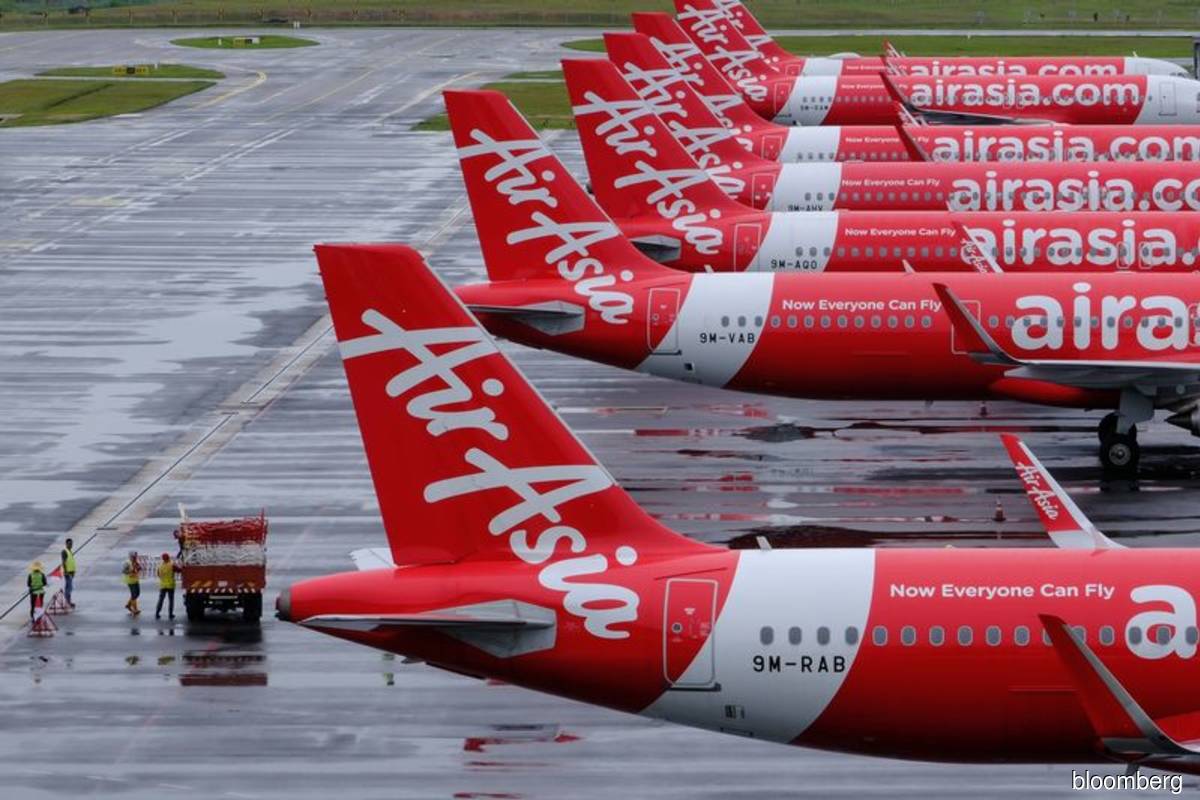 KUALA LUMPUR (Sept 30): AirAsia Group Bhd's indirect 33%-owned associate AirAsia Japan Co Ltd is said to have told relevant authorities that AirAsia Japan plans to end its operations, Bloomberg reported today, quoting a Yomiuri report.
"AirAsia Japan told relevant authorities that it plans to end its operations, Yomiuri reported, without attribution.
"The low-cost carrier, whose major investors include AirAsia and Rakuten, resumed flight operations in August, but demand remained weak on the back of the coronavirus pandemic," Bloomberg reported.
At the time of writing this theedgemarkets.com report, budget airline AirAsia had not issued a statement in response to the news reports.
Prior to speculation that AirAsia Japan is planning to end its operations, it was reported that AirAsia Japan was muling to suspend all flights from Oct 1 to 24, 2020, pressured by weaker-than-expected demand, with three domestic routes connecting the airline's base in Chubu to Sapporo, Sendai and Fukuoka to be suspended.
On Sept 18, Bernama quoted AirAsia group chief executive officer (CEO) Tan Sri Tony Fernandes as saying speculation about the suspension of AirAsia Japan flights was a rumour.
"I don't know where this came out from but obviously, [we do] revalue and evaluate all our operations at any one moment.
"We will have to wait and see, but there is nothing planned at the moment ... it's a rumour," he was quoted as telling reporters then.
It was reported that Fernandes said AirAsia would continue to focus on Asean and had no plans to close its operations in Japan.
"Not at the moment. We never know what is going to happen [in the future]," he said.
According to AirAsia's website, AirAsia Japan is one of the group's affiliates.
"Together with its affiliates in Thailand, Indonesia, the Philippines, India and Japan, AirAsia is the largest low-cost carrier in Asia by passengers carried," the group claimed.
AirAsia's website shows that the group, via its wholly-owned subsidiary AirAsia Investment Ltd, holds a 33% stake in AirAsia Japan.
Online reports, meanwhile, indicated that AirAsia Japan's other major shareholders include Rakuten Inc and Noevir Holdings Co Ltd.
On Bursa Malaysia today, AirAsia shares were traded unchanged at 67 sen as at 10.27am, with a market value of about RM2.24 billion.
The stock saw 2.17 million shares traded.