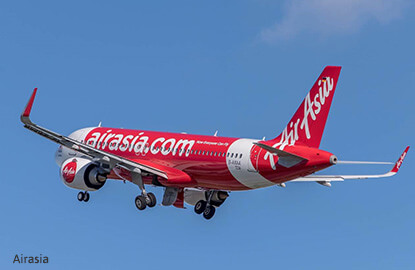 KUALA LUMPUR (Nov 8): AirAsia India Ltd has roped in former Mumbai supercop Dhanushyakodi Sivanandhan to help in the ongoing investigations into its alleged irregular transactions and to advise in any such cases in future, according to a report by India's The Economic Times today.
"I will be adviser to the AirAsia India chairman (S. Ramadorai) as well as the company's chief vigilance officer. They approached me for this role, and I agreed," Sivanandhan was reported as saying.
The Economic Times quoted Sivanandhan, who was appointed on Sunday, as saying his purview would be ongoing and future investigations. He, however, clarified that he has not been apprised of any specific case yet.
The report also quoted AirAsia India as confirming the development, saying it had appointed Sivanandhan to advise and strengthen the company's compliance programme.
Tata Sons Ltd and AirAsia Bhd each holds a 49% stake in the Indian low cost carrier. Ramadorai and AirAsia India director R. Venkataramanan own the remaining 2%.
AirAsia India had on Oct 31 announced there was an ongoing investigation against "certain former personnel" of the airline "involving irregular personal expense claims and certain company charges".